Leaders from Ballinger, CUNY and NYU Examine the Cutting Edge of Healthcare Training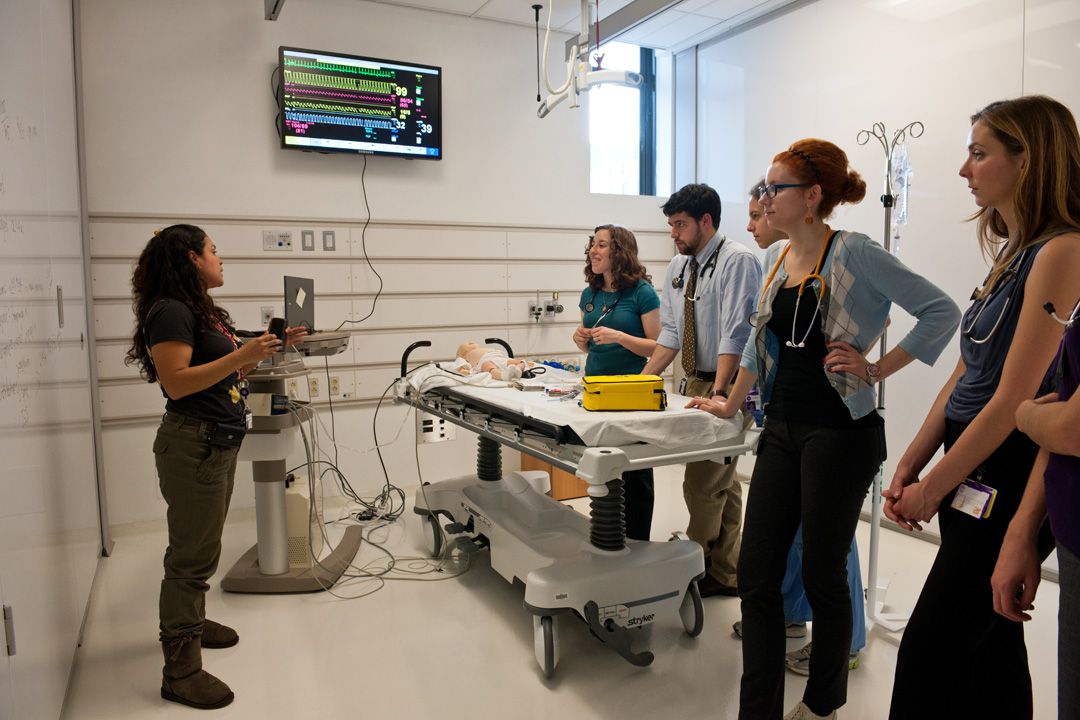 Ballinger joined thousands of planning professionals at the Society for College and University Planning (SCUP) 47th Annual International Conference. Senior Principal Todd Drake led a session with clients Thomas S. Riles, Executive Director of the New York Simulation for the Health Sciences, and Iris Weinshall, Vice Chancellor of Facilities Planning, Construction and Management at the City University of New York. Together they described the unique public/private partnership that resulted in the New York Simulation Center for the Health Sciences (NYSIM).
A collaboration between the City University of New York (CUNY) and the New York University (NYU) Medical Center, NYSIM is a cutting-edge medical education environment that trains healthcare students and faculty.
Using hands-on experience to illustrate motivations behind project decisions, the center's leadership shared how the center was planned, designed, and built, as well as lessons learned after the first year of operations. It's one of the largest urban training centers in the US.
SCUP is a professional association for higher education planners and the professionals who support them. This year's conference was held in Chicago.