NewYork-Presbyterian's Imaging and Surgical Suite Provides First-of-its-Kind Clinical Care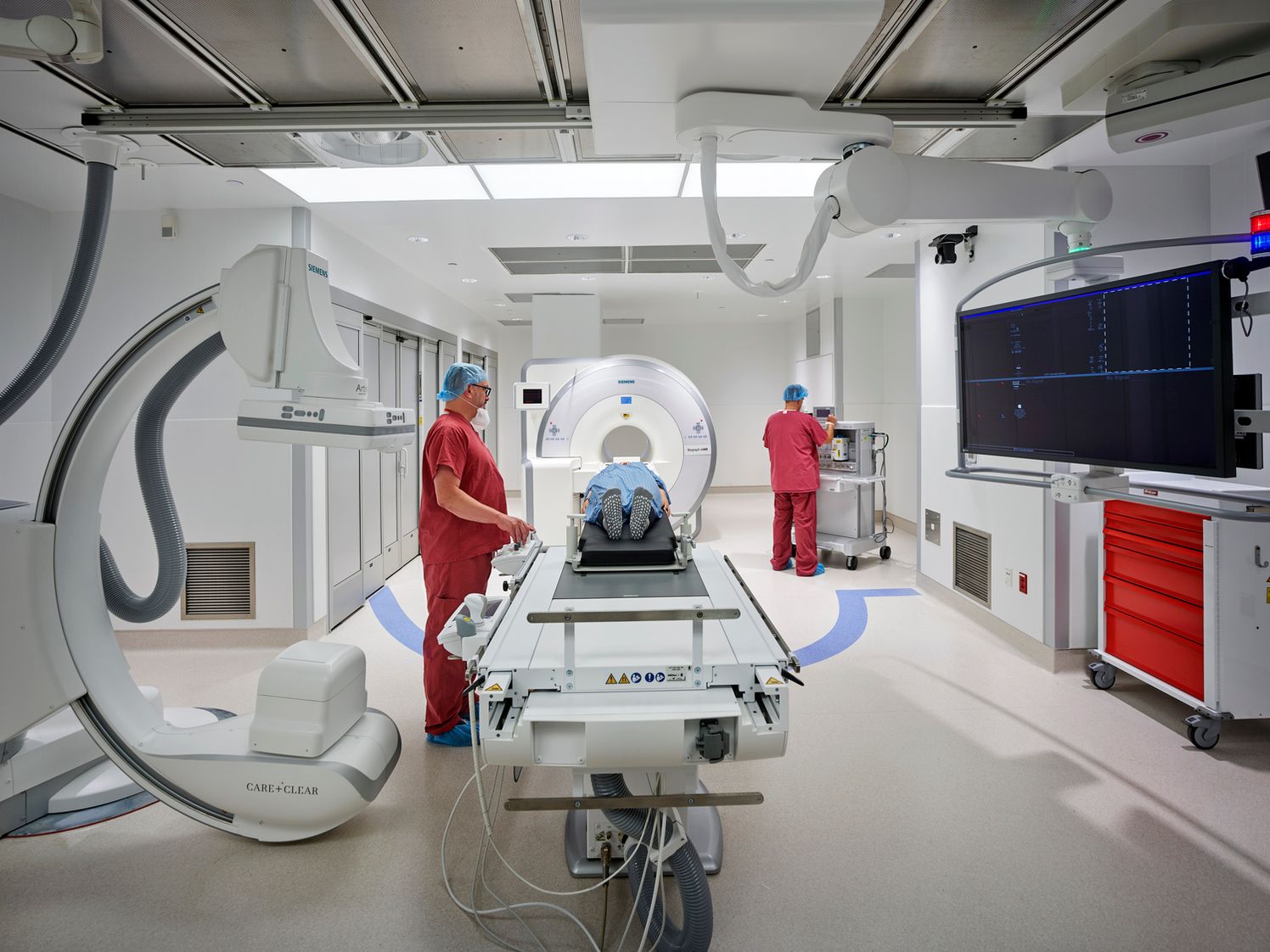 Recently celebrating one year in operation, the NewYork-Presbyterian David H. Koch Center is a world-class ambulatory care facility that combines cutting-edge technology with innovative clinical approaches to ensure a seamless patient experience from diagnosis to treatment.  The MRI/PET/Angiography Suite, which includes a first-of-its-kind procedure room integrating scanning and surgical procedures, is a prime example of the ideas and innovations that are central to the building's design.
The suite combines key imaging technologies used for minimally-invasive procedures, including MRI/PET, fluoroscopy, ultrasound and rotational CT, with a fixed Angio C-arm in an operating room setting.  A flexible central table design provides access to all of these technologies in a single room. In addition, procedure verification occurs through real-time advanced imaging registration technology, streamlining treatment and reducing the need for multiple patient visits.
"We are proud to have collaborated with NewYork-Presbyterian to create this unique space. This co-location and arrangement of equipment allows clinicians to diagnose, plan, and precisely guide procedures all in one place, at one time."
Ballinger, responsible for clinical planning and design within the NewYork-Presbyterian David H. Koch Center, utilized 3D-printed models of people, equipment and furniture to explore and rapidly assess possible room configurations in order to efficiently advance the suite's design process with various NewYork-Presbyterian stakeholder groups. This highly-effective workshop style, used for clinical spaces throughout the hospital, helped clinicians quickly understand spatial and design issues and was critical to the room's success.
The NewYork-Presbyterian David H. Koch Center was designed in a collaboration between Ballinger, HOK, and Pei Cobb Freed & Partners.