Students Propose Strong Solutions for Healthier Neighborhoods in Denver, Colorado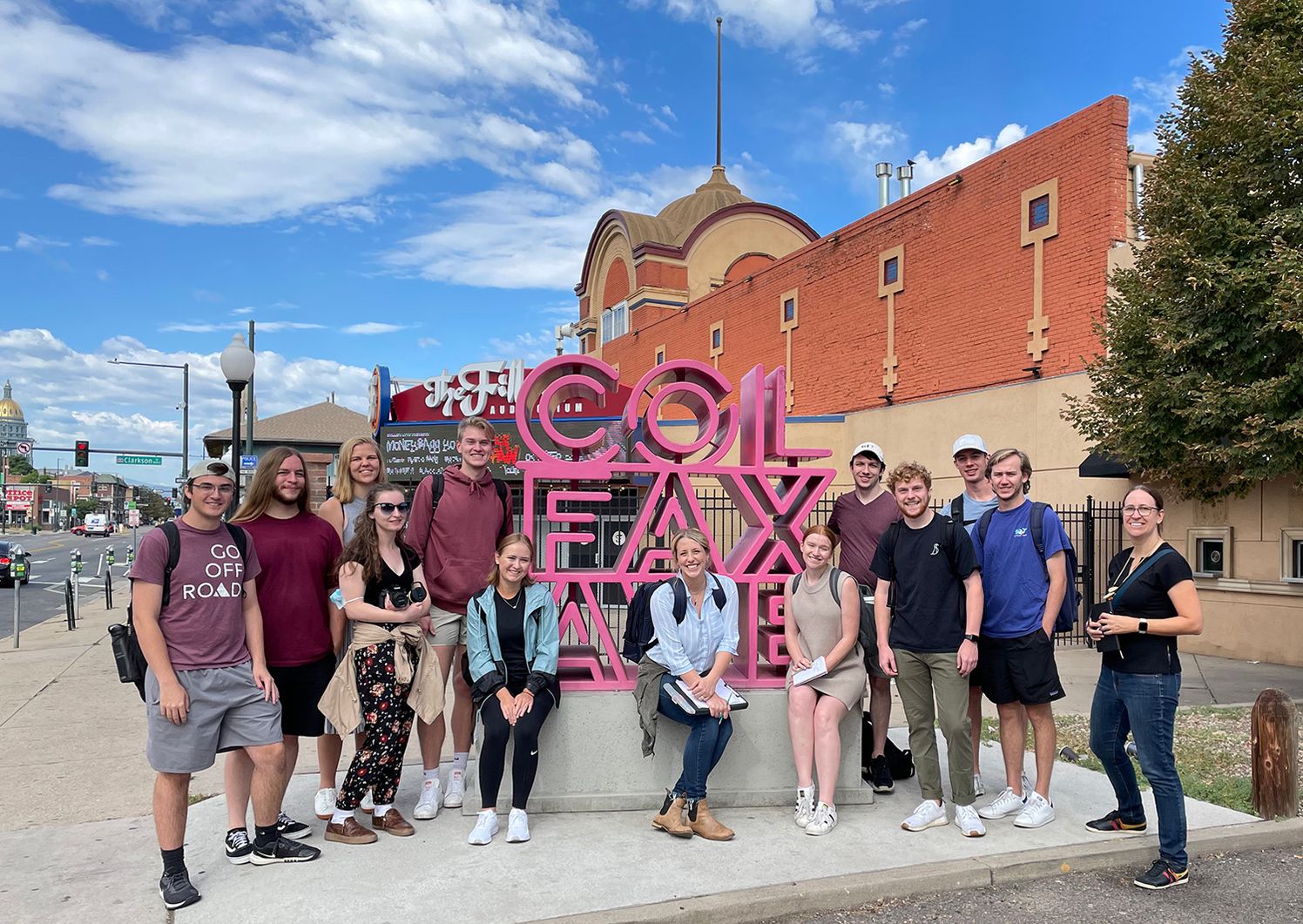 Ballinger Senior Principal Louis A. Meilink Jr., FAIA, FACHA, ACHE, is deeply passionate about cultivating future innovators in architecture, landscape architecture, and interior design. This passion led him back to his alma mater, Kansas State University, where he and his spouse now sponsor a semester-long course called "Vital Design" aimed at providing interdisciplinary, real-world experience for students in the School of Architecture, Planning, and Design.
This semester, Vital Design focused on identifying the ways social determinants impact overall health in the City Park West neighborhood of Denver, Colorado and challenged students to develop designs that provide solutions for the people who reside there. The studio's project emphasized identifying and addressing issues found at the intersections of the built environment and health, culminating in the proposal of a mixed-use complex that programmatically partners with a local hospital system to provide employment and wellness services for veterans.
The students compiled their design solutions and published a comprehensive monograph available here.