Penn Medicine Radnor Awarded LEED Gold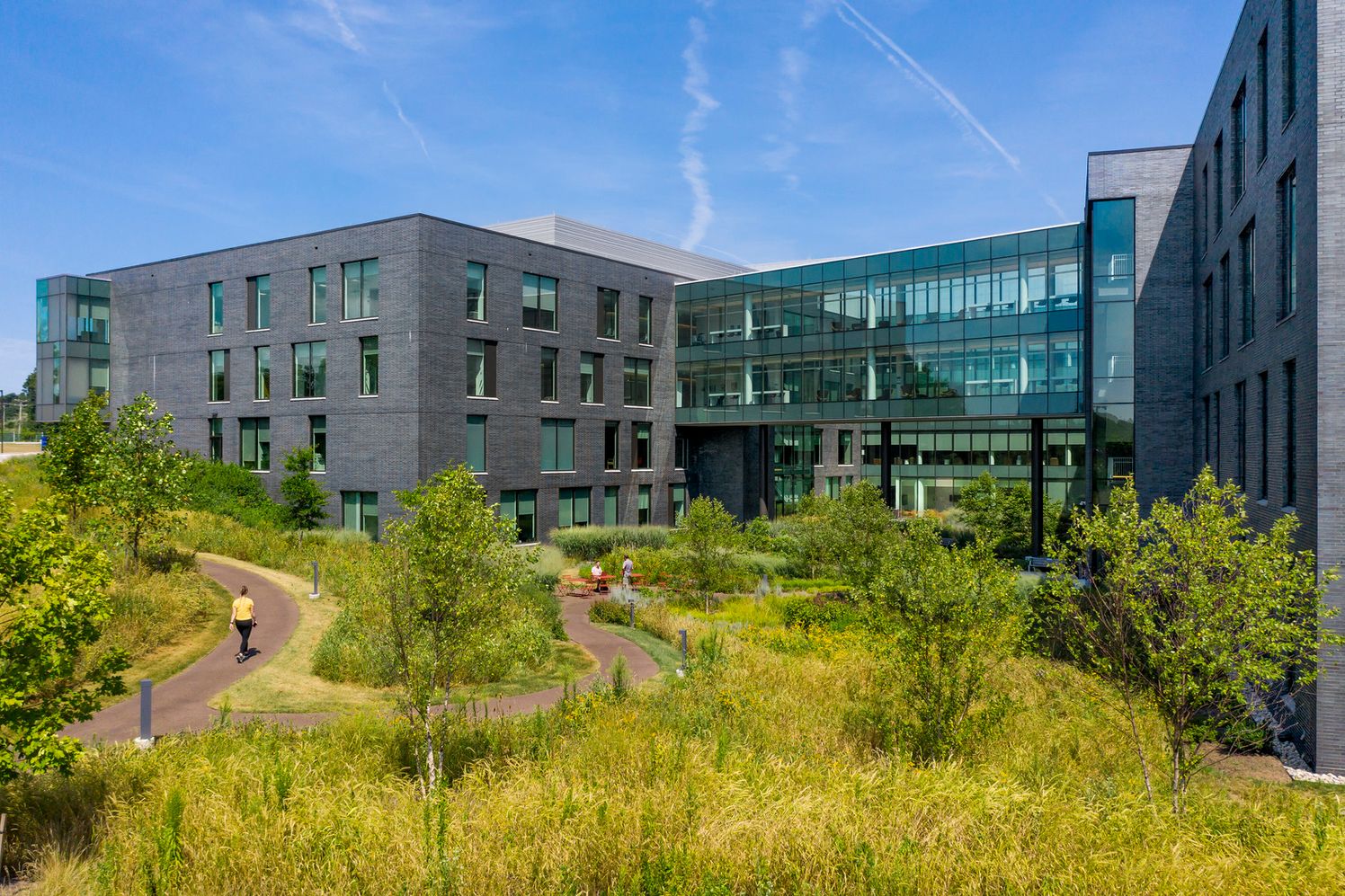 Penn Medicine Radnor was certified LEED Gold by the U.S. Green Building Council. Ballinger provided architecture, interior design, and structural engineering services for the 250,000 SF ambulatory care center.
The 4-story facility adheres to Penn Medicine's commitment to sustainability. Over 250 new trees will be planted with the full development and the surrounding landscape includes four rain gardens and native plants designed for all four seasons. Water management elements are woven naturally throughout the grounds, where they reduce the environmental impact of run-off and create a welcoming environment for visitors and the larger community, as well as for birds, butterflies and other pollinators.