LEED Silver awarded to Chester County Hospital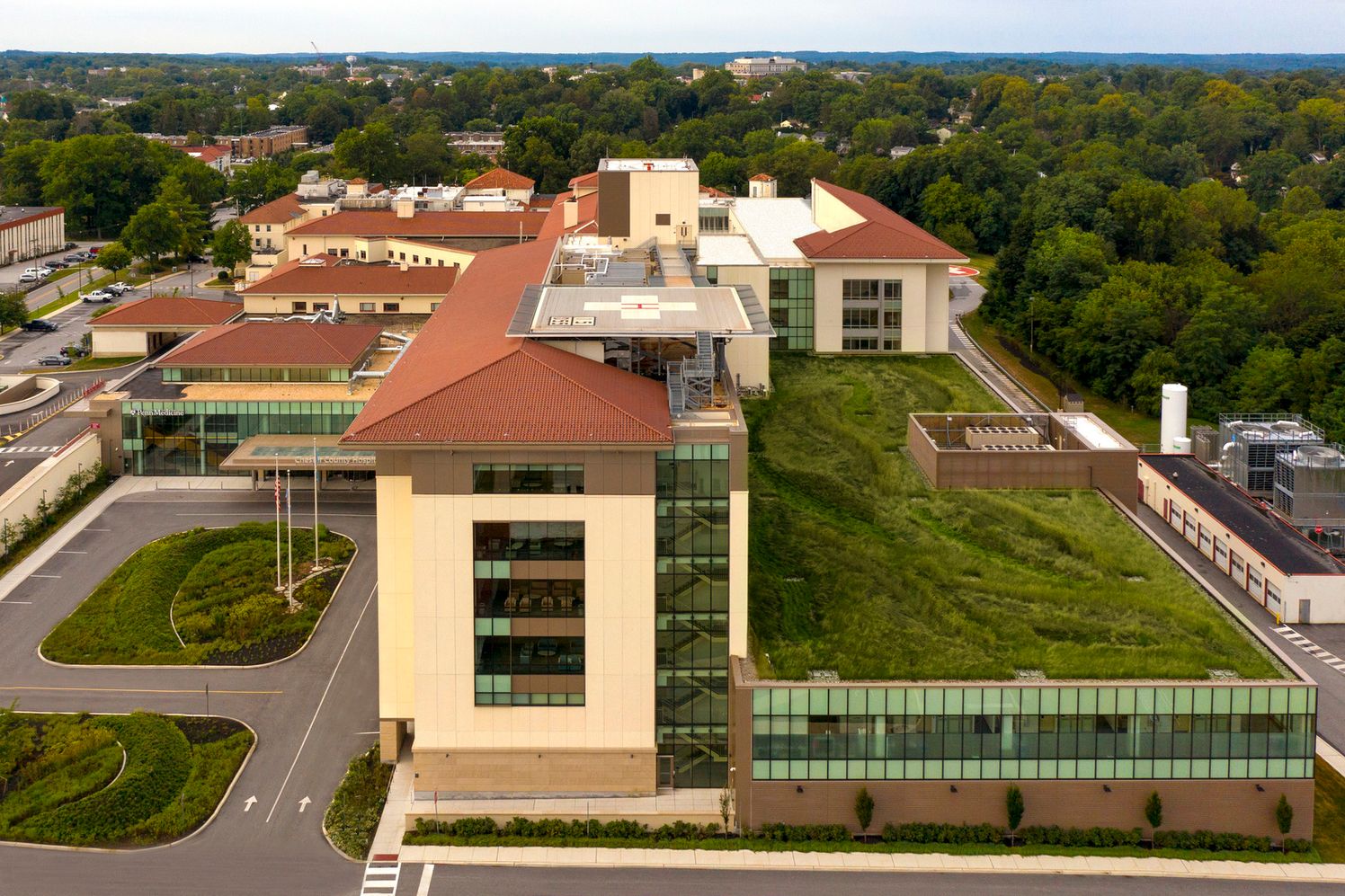 Penn Medicine Chester County Hospital (PMCCH) has been awarded a LEED Silver rating from the U.S. Green Building Council. PMCCH is dedicated to the health and well-being of the people in and around Chester County, Pennsylvania, and the facility's expansion includes 15 new operating rooms, 99 additional private rooms, a rooftop garden, and significant medical technology upgrades.
LEED Silver certification distinguishes the building as a leader in environmentally-conscious design in a sector with high energy demands. Low-flow systems, stormwater management, optimized energy performance, and a green roof visible from new patient rooms were integral to the expansion's sustainability initiatives. The building's design holistically supports PMCCH in its mission as a steward of community health.