David H. Koch Center Achieves LEED Gold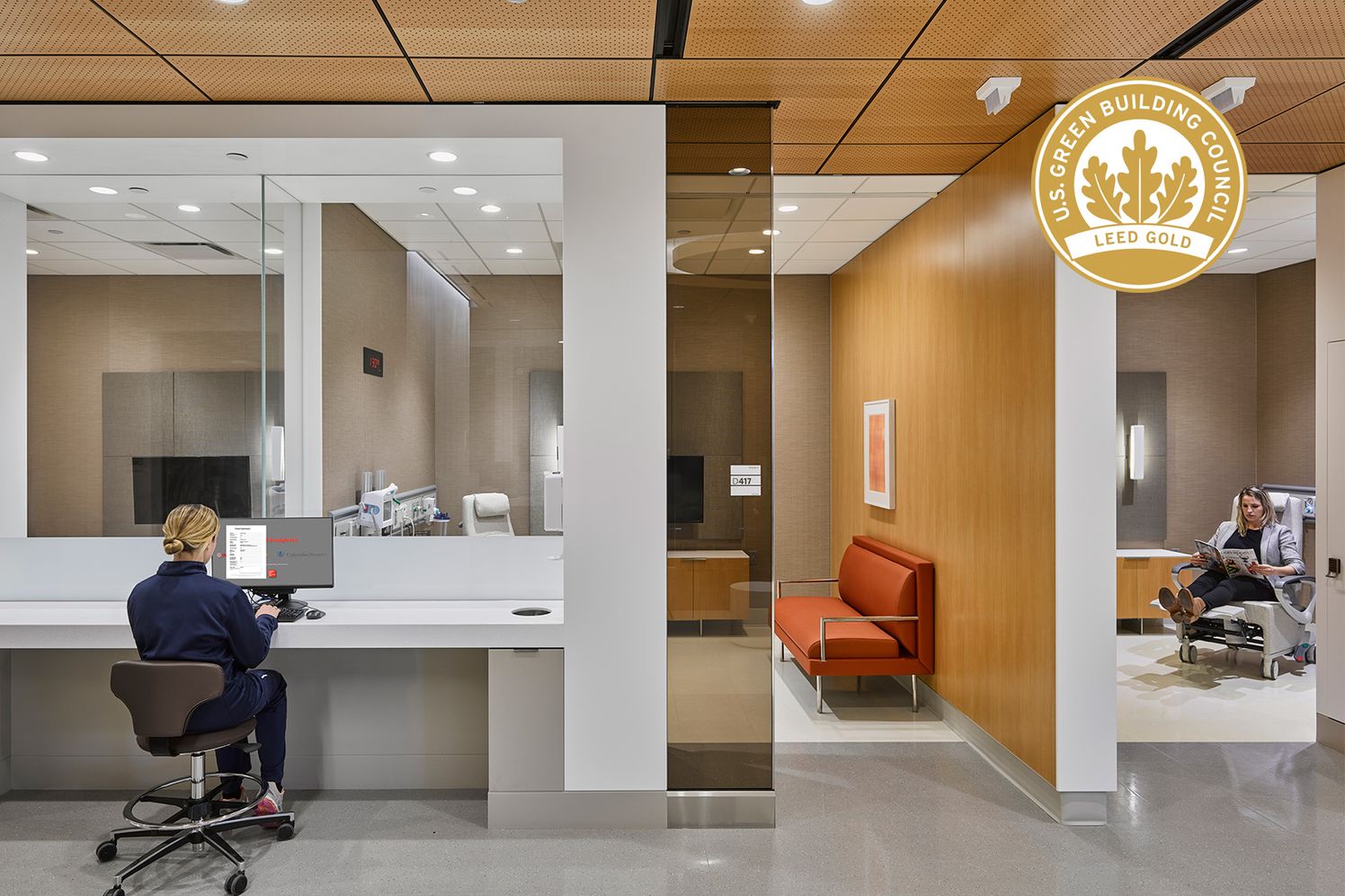 The NewYork-Presbyterian David H. Koch Center was recently certified LEED Gold by the United States Green Building Council (USGBC). It's the first project in New York City to earn certification and the first in the state to achieve LEED Gold under the more stringent LEED Healthcare rating system. The 734,000 GSF state-of-the-art ambulatory facility was designed via a collaboration between Ballinger, HOK, and Pei Cobb Freed & Partners, with Syska Hennessy Group as MEP engineer. Centered around providing a seamless patient-care experience from beginning to end, the facility is also designed for operational efficiency, future flexibility and sustainability.
Sustainable strategies include a high-performance building skin, high-efficiency mechanical systems and a green roof covering 30% of the surface. Systems are designed to decrease energy use by 18.7% and water usage by 30%. The distinctive façade consists of triple paned insulated glazing with slatted wood screens, which reduces solar glare, building heat gain, and the need for solar and privacy shading.