Stemmler Hall Named Groundbreaker Award finalist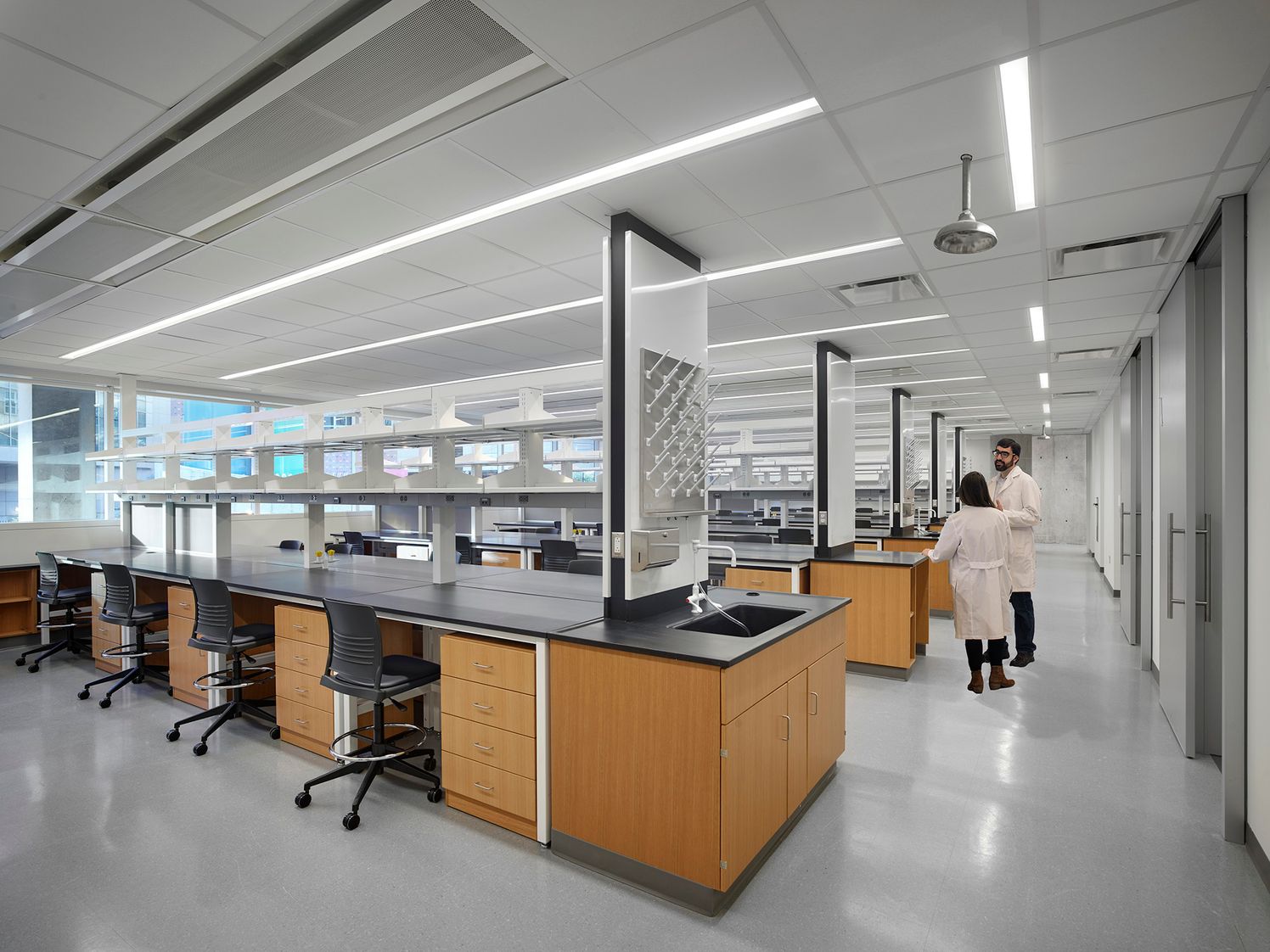 The University of Pennsylvania's Stemmler Hall was named a Green Building United 2019 Groundbreaker Award project finalist. The Groundbreaker Awards recognize and celebrate green building leadership, innovation, and impact in the Philadelphia area.
Ballinger worked with Penn's Perelman School of Medicine to transform the 230,000 SF Stemmler Hall, a 1970s era biomedical research and teaching facility in the heart of the campus. Ballinger designed  infrastructure to maximize energy performance and floorplans that enable program and research flexibility. The outcome is an open, flexible 21st century magnet facility.
Winners will be announced at the Groundbreaker Awards Ceremony on September 25th at the Comcast Technology Center. Green Building United promotes the development of buildings that are sustainable, healthy for inhabitants, resilient, and cost effective. Through education, advocacy, and strategic initiatives, Green Building United's mission is to transform the way buildings and communities are designed, built, and operated.