Johns Hopkins University

interdisciplinary learning on display
Johns Hopkins University
Undergraduate Teaching Laboratories
Light-filled and open, the Undergraduate Teaching Labs put interdisciplinary learning on display. Ballinger designed the active learning and research facility for Johns Hopkins University's biology, chemistry, neuroscience and biophysics departments.
The facility is an addition to the existing Mudd Levi Biology complex that engages an adjacent lushly-landscaped garden. An expansive glass facade provides visual access to the garden from the classroom and lab spaces within, putting discovery on display to the adjacent pedestrian pathway. A student commons serves as the primary entrance from the existing building, and functions as a lounge and study space for students and faculty.
The project achieved LEED Platinum certification through an emphasis on energy efficiency, sustainable site development, and interior environmental quality, using 50% less energy than similar lab buildings. The innovative and award-winning systems deliver fume hood intensive laboratories without requiring reheat energy. DOAS units with dual energy recovery wheels deliver neutral dehumidified air to the labs via both ducted and non-ducted paths.  Exhaust for over 100 high performance fume hoods is provided via venturi valve galleries which are readily maintainable and isolated acoustically providing an outstandingly quiet learning environment.
"To achieve LEED platinum for such a resource-intensive building truly speaks to the design and construction team's commitment to integrate sustainability in innovative ways throughout the space. It's an impressive feat."
Ashley Pennington Program Manager, Johns Hopkins Office of Sustainability
maintaining operations through phasing
The building was delivered in phases, starting with instructional laboratories, then a computational core, and finishing with the research and vivarium space.  After completion of the new addition, Ballinger engineered the replacement of the mechanical/electrical infrastructure for the existing Mudd Levi Biology laboratory complex while keeping the entire facility in operation.
"It's inspirational, graceful—it's evocative of the creativity we find in the labs. The building expresses what we value in the next generation. Bold statements of an architectural nature express that durable commitment to science, to discovery."
Katherine Newman
Former James B. Knapp Dean of the Krieger School of Arts and Sciences, Johns Hopkins University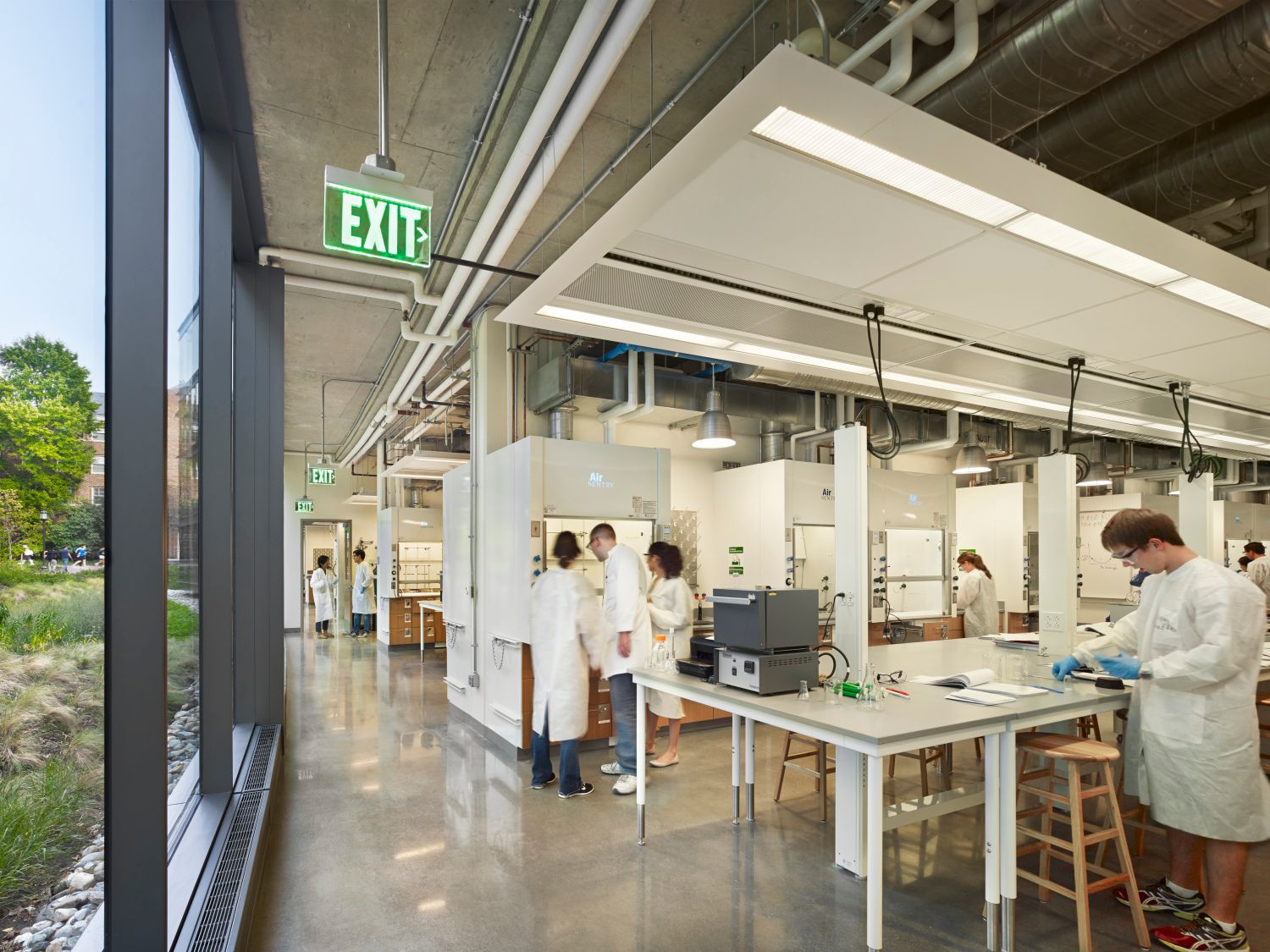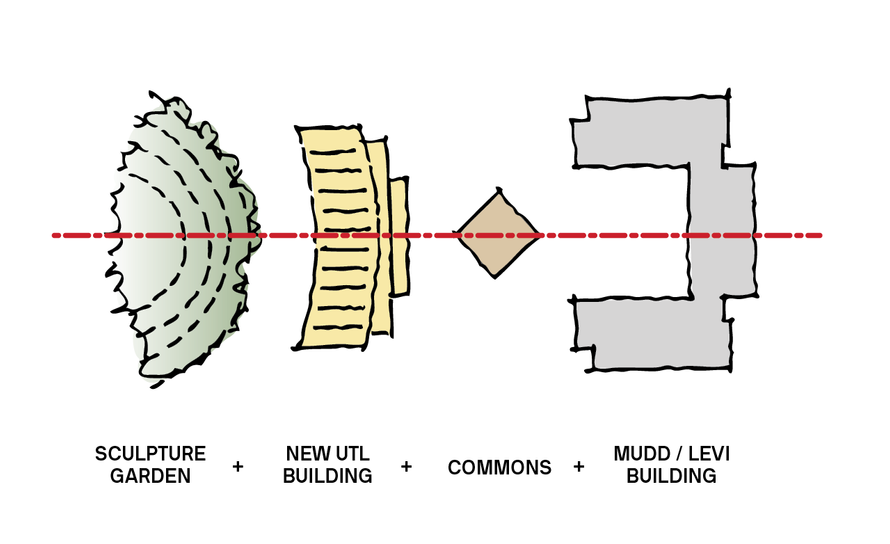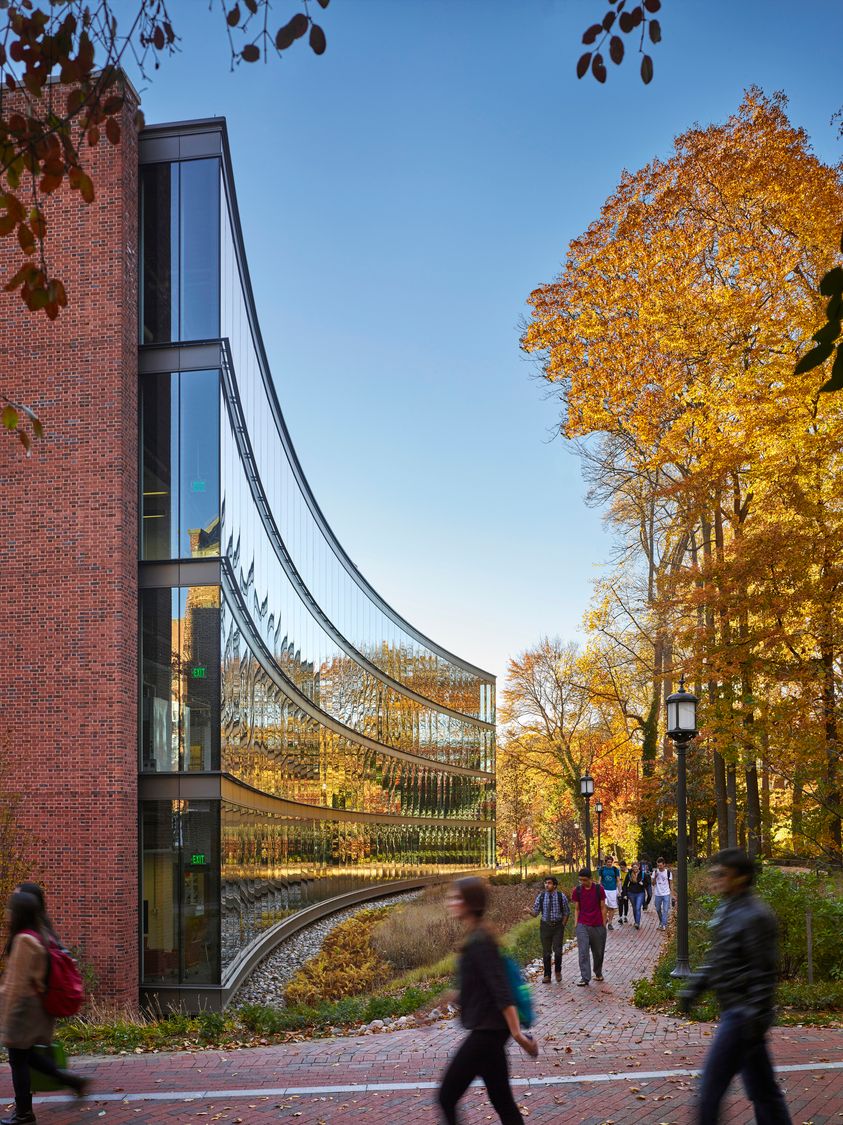 "With its sweeping windows and open floor plans, the UTL invites collaboration, innovation, and invention. As aesthetically pleasing and energy-efficient as it is, the UTL is much more than a building, though. It is a promise to reconnect to the passion for exploration and the joys of discovery. It is truly the hub of intellectual life for undergraduates in science."
Beverly Wendland Former James B. Knapp Dean of the Krieger School of Arts and Sciences, Johns Hopkins University
Society for College and University Planning (SCUP)/AIA Committee on Architecture for Education (CAE)
Excellence in Architecture, Honor Award
American Institute of Architects Philadelphia
Honor Award
American Institute of Architects Pennsylvania
Honor Award
American Institute of Architects Maryland
Merit Award
International Institute for Sustainable Laboratories
Go Beyond Award
U.S. Green Building Council Maryland
Wintergreen Award
ASHRAE Philadelphia
Technology Award
ASHRAE Mid-Atlantic
Technology Award