University of Wisconsin-Madison

inspiring chemistry learning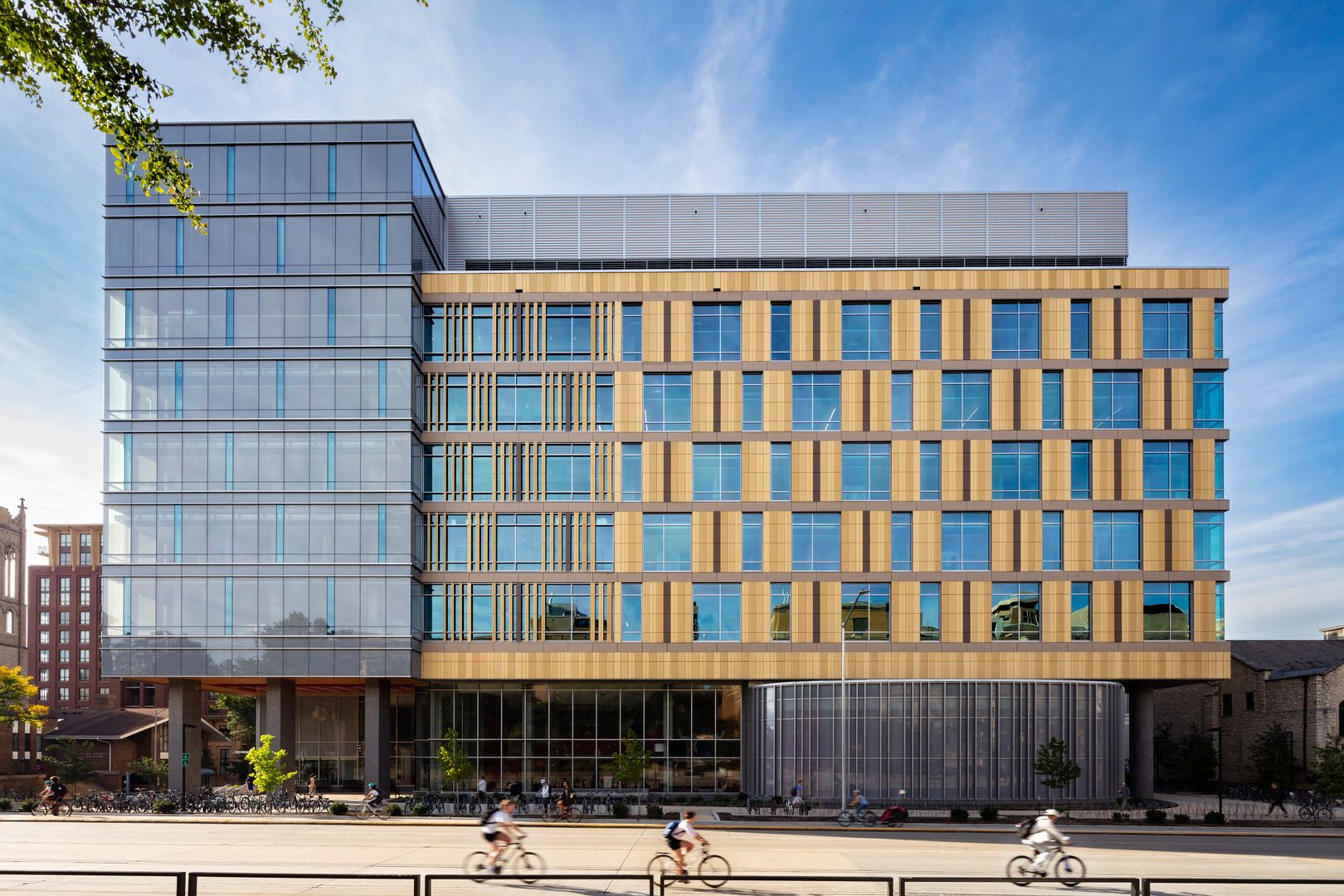 University of Wisconsin-Madison
Chemistry Tower
A new chemistry learning tower, along with a renovation of an existing building, is modernizing chemistry instruction at the University of Wisconsin, accommodating growing numbers of high-throughput classes, while streamlining student and service access. The University's chemistry program is ranked among the country's best, attracting over 7,000 undergraduates each semester.
Ballinger master planned the complex and designed the new building and renovation to optimize student access and ciruclation. The first phase is a new, 170,000 GSF, sustainably-designed eight-story tower. It houses active learning classrooms, an information commons, offices, teaching labs and innovative group write-up spaces, plus a 250-seat and 360-seat lecture hall equipped for safe and engaging demonstrations. A flexible flat-floor multipurpose learning studio can be used for classes, poster sessions and receptions. Undergraduate special project labs enable students to complete research projects with chemistry faculty and staff. Instructional lab floors include interaction space, as well as visually connected teaching labs and student spaces. Transparency creates an inviting student environment, engaging them in the discovery process.
A dynamic and transparent commons fronts a major urban boulevard connecting to the historic campus beyond. The addition's terra-cotta rain-screen façade references the blond-brick of the historic campus core while symbolizing the contemporary program within.
The second phase includes renovations to Daniels, a connected 1960's-era building. Three floors will be transformed for high-throughput undergraduate teaching laboratories, group write-up spaces and undergraduate student services spaces.
American Society of Interior Designers Wisconsin
Silver Design Award, FF&E Planning
The Daily Reporter - WI Construction News
Top Projects of 2022