University of Rhode Island

the centerpiece of a new vision for engineering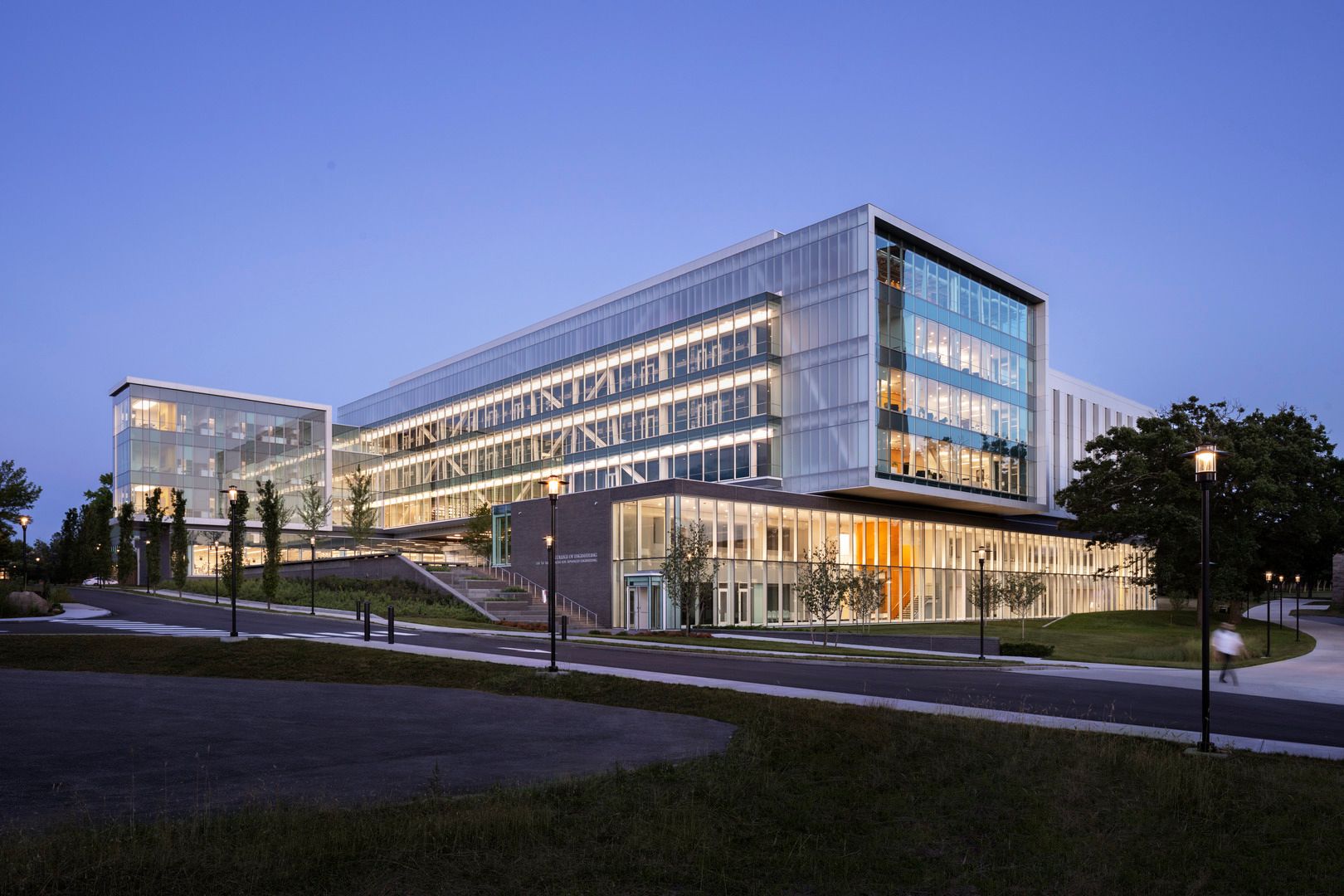 University of Rhode Island
Fascitelli Center for Advanced Engineering
This project began as a strategic master planning initiative to develop a cross-discipline teaching and research complex that would enable the University of Rhode Island College of Engineering to meet the ever-changing technology demands and global reach of engineering. Recognizing that existing engineering buildings were no longer capable of meeting this objective, the master plan recommendation was to demolish five of seven existing buildings and create a new interdisciplinary teaching and research hub at the center of campus. The resulting 190,000 SF Fascitelli Center for Advanced Engineering is the centerpiece of this transformational vision.
The building is designed to be a catalyst to attract the best faculty, students, and industry partners. It was conceived as a bridge between the liberal arts precinct to the south and the basic sciences precinct to the north. In addition to creating a distinctive new campus identity and visibility for the College of Engineering, it creates a vibrant place of interaction and innovation for the URI community.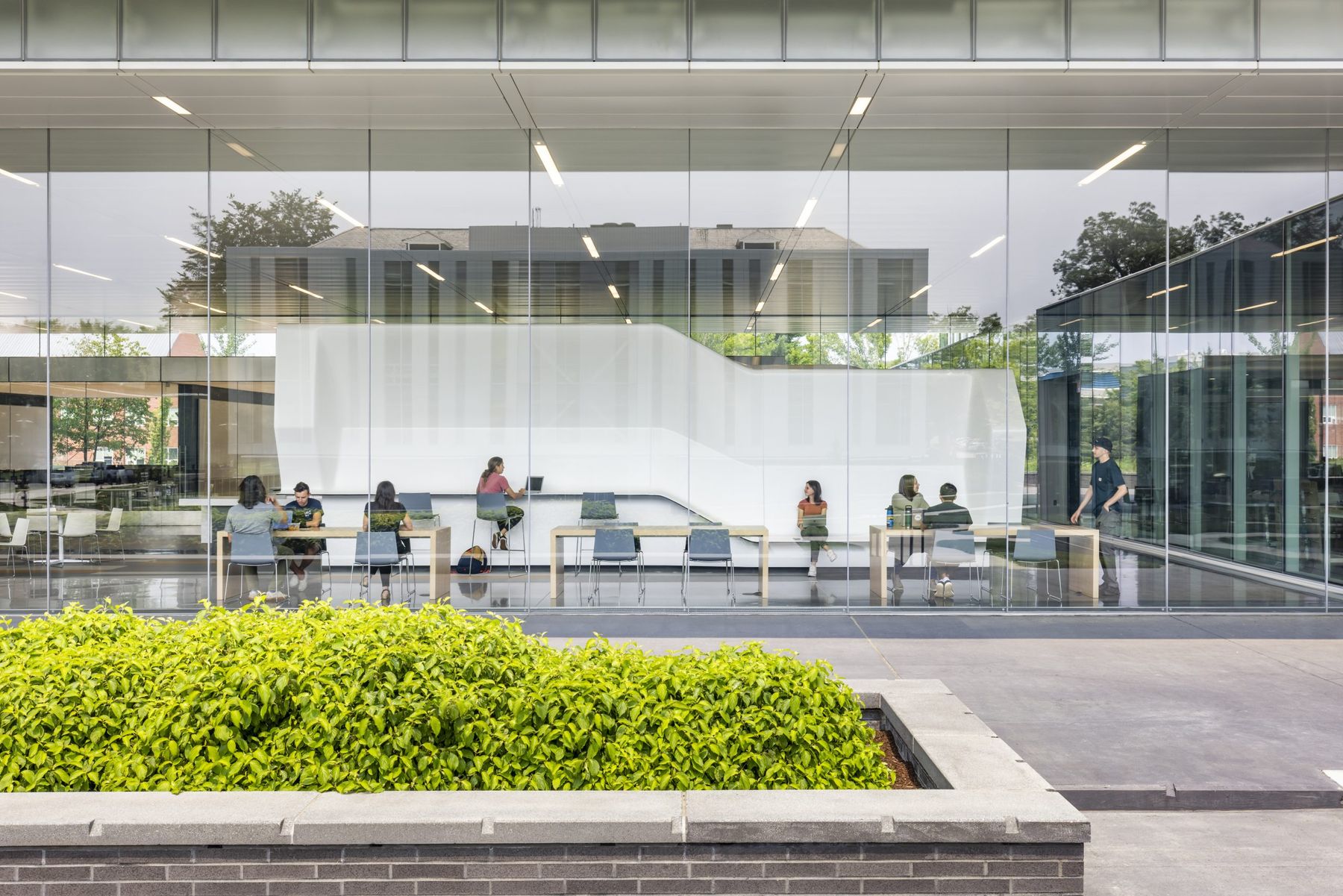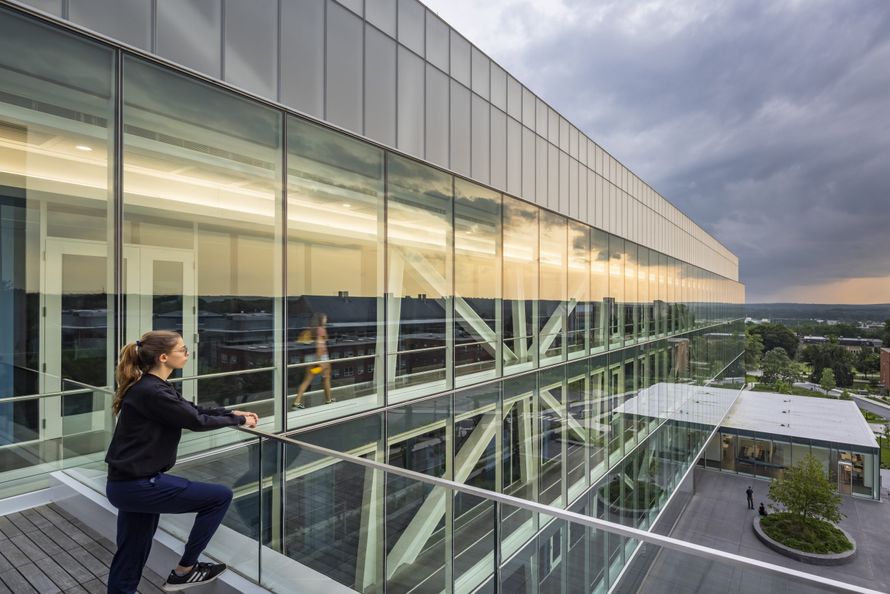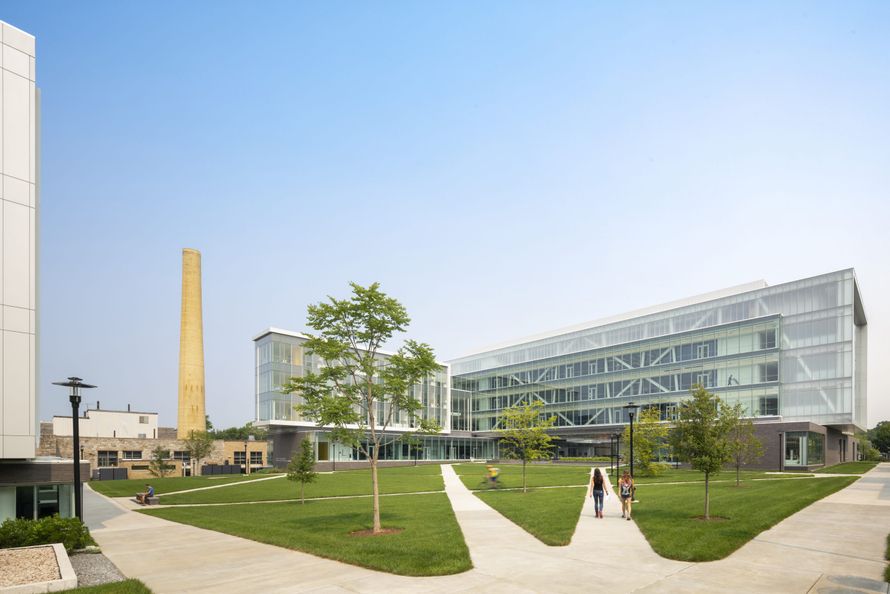 "The University of Rhode Island's Fascitelli Center for Advanced Engineering handsomely demonstrates that bold new architecture is not just the purview of Ivy League schools and their private brethren like RISD and MIT."
Will Morgan Architecture Critic
Transparency and permeability of both the site and building were central to the overall design concept. The four-story truss of the upper volume spans 210' between the lower volumes to maximize transparency and spatial extension of campus spaces. The truss eliminates the need for interior support columns and allows for uninterrupted open interiors.
Academic teaching labs, classrooms, and capstone studios are located on the lower levels in an open environment of makerspaces, student shops, and high-bay construction platforms surrounding a central commons. This orchestration of spaces creates a dynamic environment of discovery for the entire complex. Upper floors are dedicated to research in a loft-like setting and are characterized by trusses that provide a column-free flexible research platform.
"With the opening of The Fascitelli Center and Bliss Hall, students can be educated differently, and researchers can collaborate more easily across disciplines. This building is designed not just to advocate for, but to stimulate interdisciplinary connections and discovery."
Raymond M. Wright Dean Emeritus, University of Rhode Island College of Engineering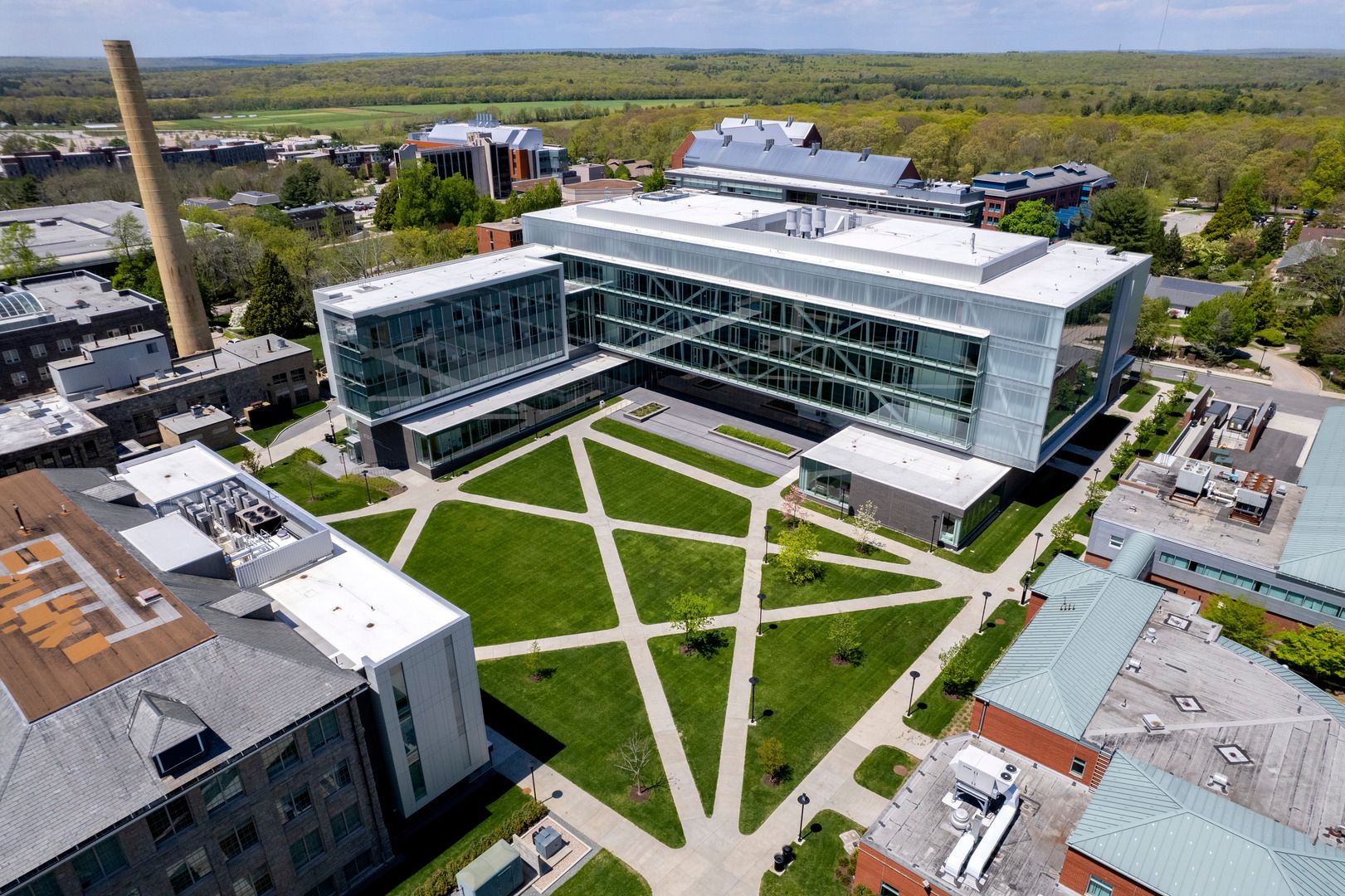 American Institute of Architects Pennsylvania
Honor Award, Architecture
American Institute of Architects Rhode Island
Honor Award
American Institute of Architects Tri-State Design Awards
Merit Award
American Institute of Steel Construction IDEAS2 Awards
Finalist
Delaware Valley Association of Structural Engineers
Outstanding Project Award