University of Maryland, College Park

a dynamic hub for engineering learning & innovation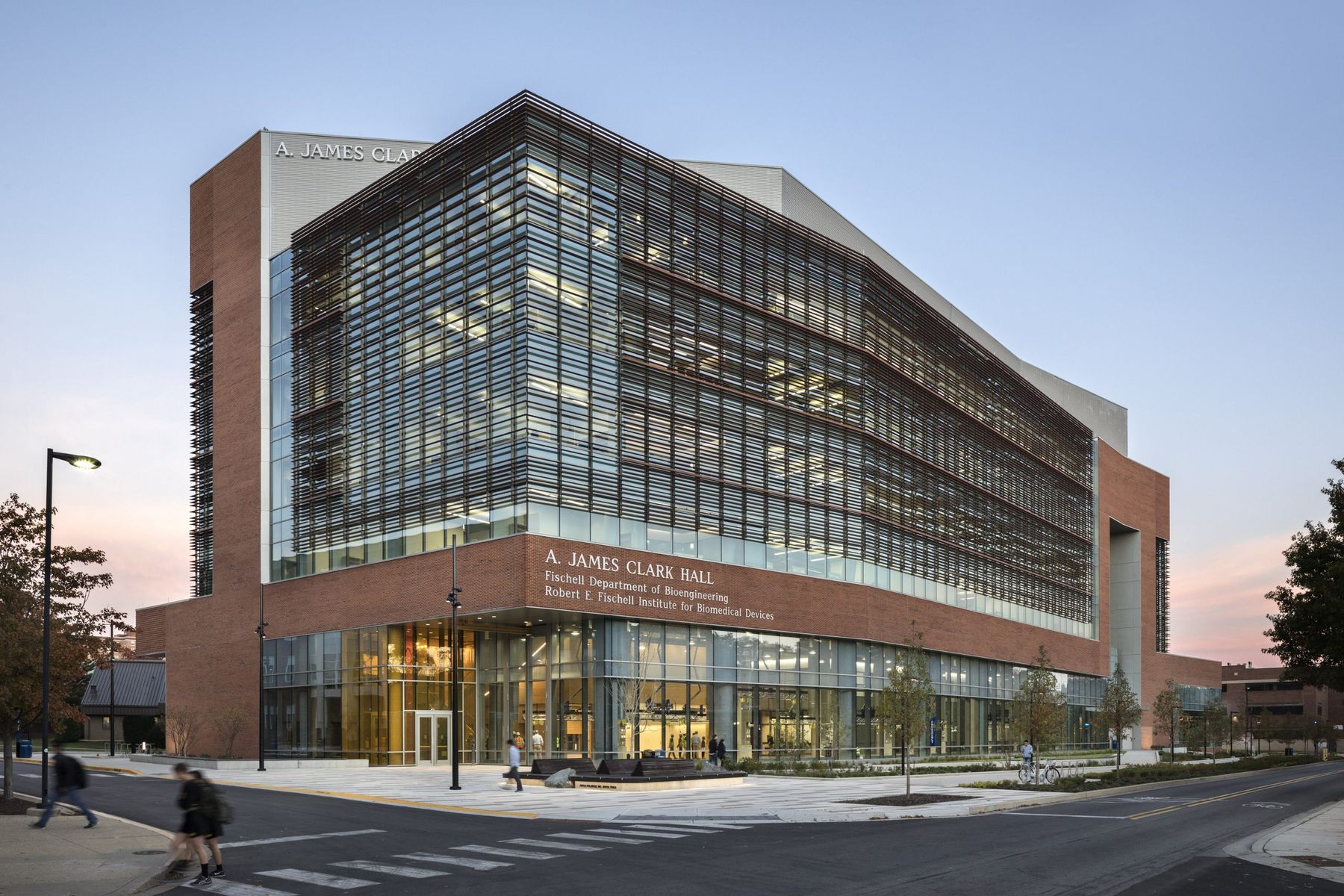 University of Maryland, College Park
A. James Clark Hall
A. James Clark Hall is the flagship building for the University's School of Engineering and was conceived to foster broad interdisciplinary convergence in a dynamic hub for innovation. It brings together students from various engineering and technology disciplines with a common interest in enhancing lives through medical advancement.
Ballinger's design for this highly-adaptable center for bioengineering teaching and research emphasizes transparency and visibility, resulting in an immersive environment where students are inspired by their predecessors' and fellow researchers' work. The building's loft-like research core is characterized by flexible wet/dry labs and naturally-lit, open workspaces.
key information
Location
College Park, MD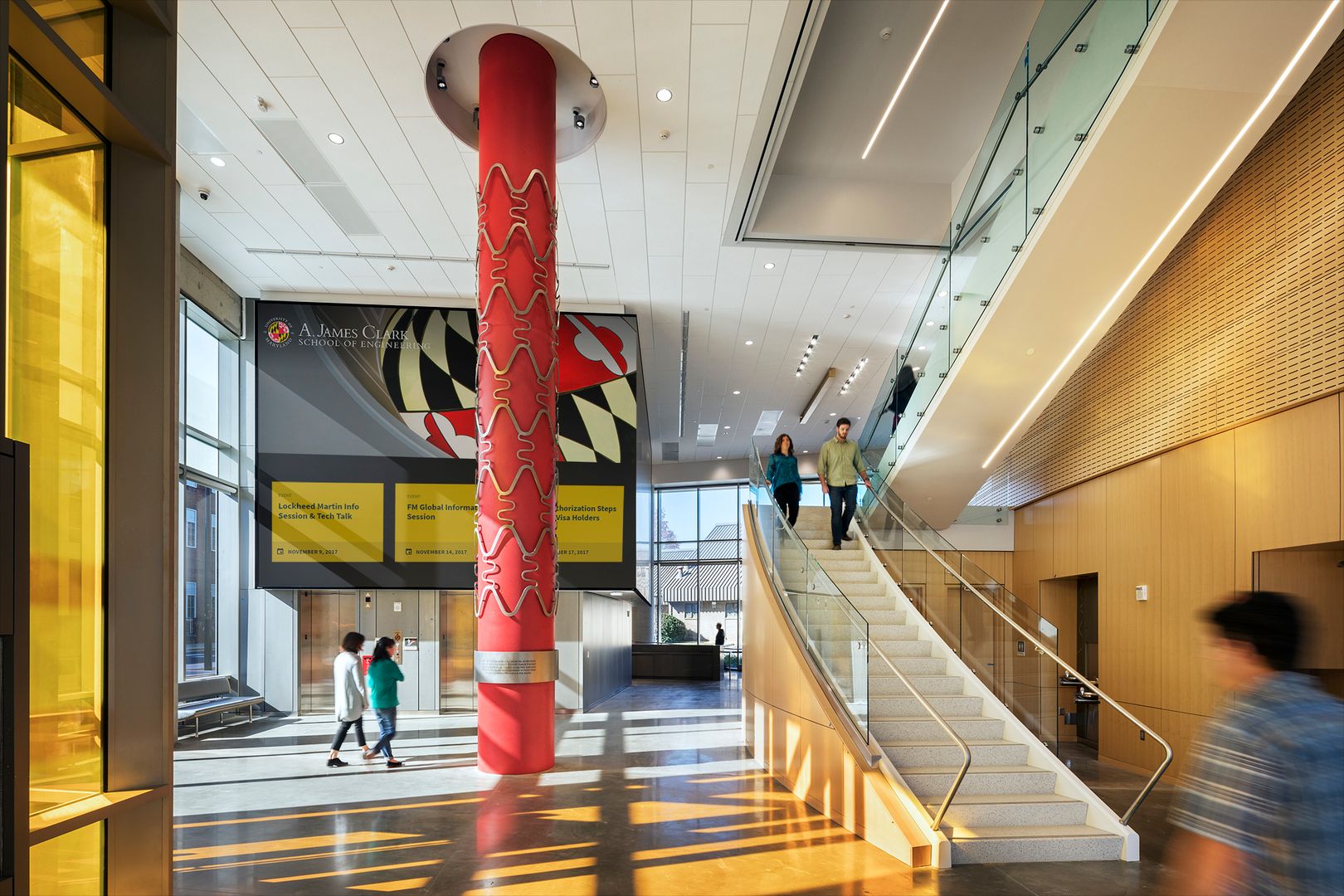 creating engaging spaces for experiential learning
The project consists of teaching laboratories, prototyping suites, active learning classrooms, a multi-use Forum, and a two-story, student-team-based Innovation Lab that serves as the working commons of the building. Throughout Clark Hall, building systems are exposed and composed to form an orchestrated, didactic integration of engineering and architecture to inspire creativity, learning and discovery.
Intended to serve as an environmental steward for the University, the building incorporates an iconic, DNA-inspired solar shade for the highly-transparent façade. In addition, energy wheels, high-efficiency chillers, displacement ventilation and 100% stormwater management are amongst the sustainable features contributing to the project's LEED Gold certification.
"In addition to a functioning, client responsive, and comfortable design, the team has produced a masterful and beautiful building that has set the standard for future excellence in campus design."
David Cronrath, AIA Associate Provost and Professor, Office of the Senior Vice President and Provost, University of Maryland College Park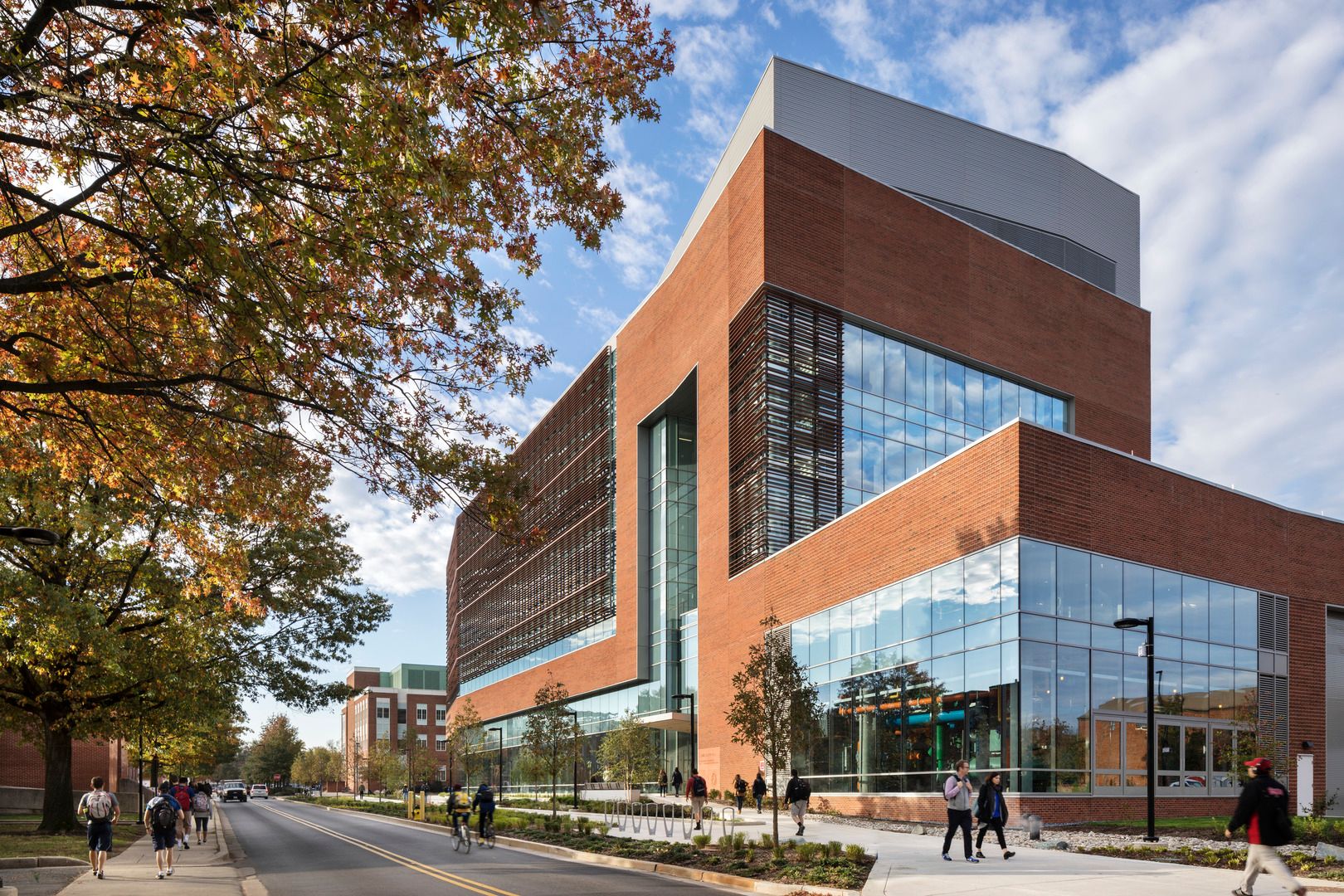 American Institute of Architects Pennsylvania
Honor Award
Washington Building Congress
Craftsmanship Award, Concrete