ILSB Recognized for Collaborative Process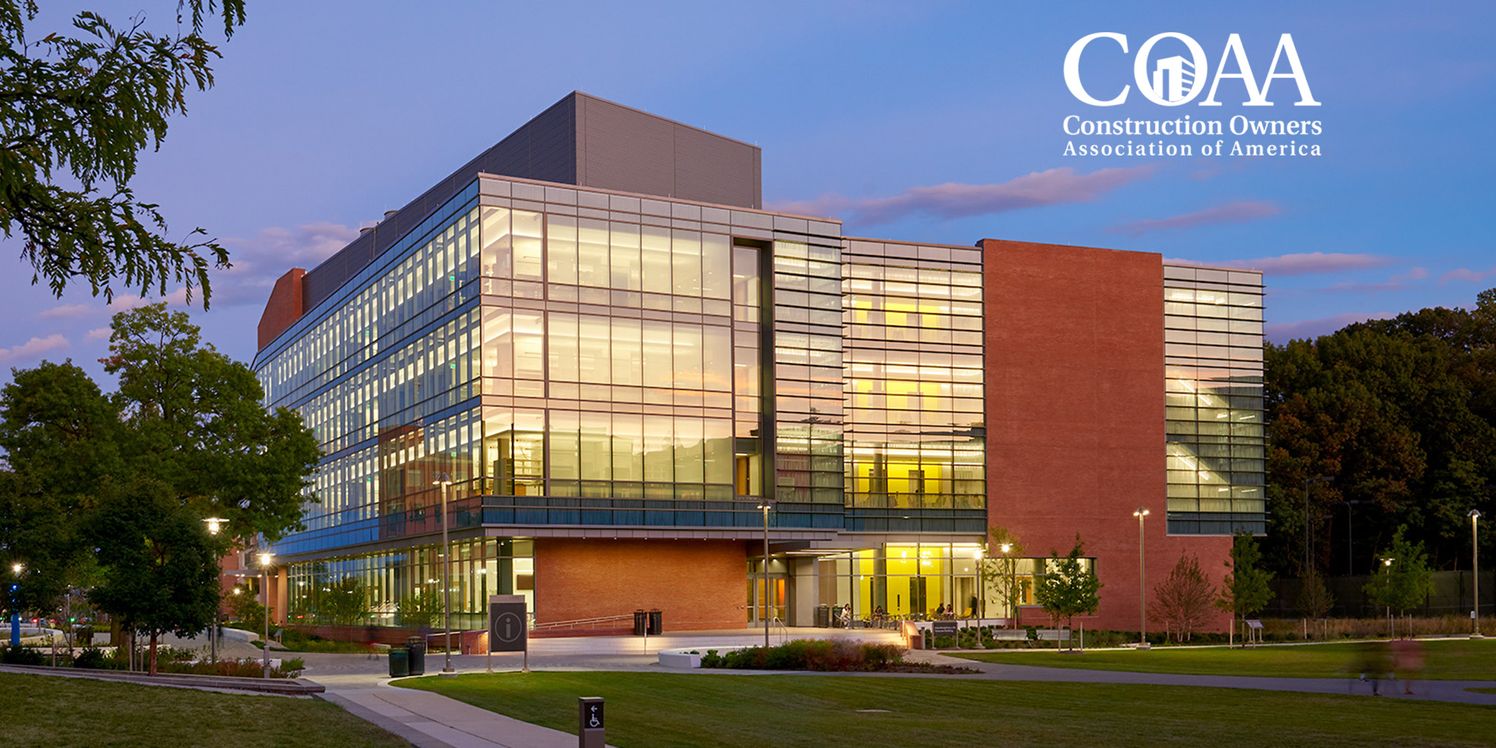 The Interdisciplinary Life Sciences Building (ILSB) at the University of Maryland, Baltimore County (UMBC) was selected for a Construction Owners Association of America (COAA) Project Leadership Award.
The ILSB received the 2020 COAA Way Award. The COAA Way Award recognizes successfully completed projects, a desire to continuously improve, and a belief that working collaboratively will lead to greater success. It is based on the principle that a team of people sharing best practices, in a culture built on trust and respect, will complete better projects.
The ILSB is a center for research, active learning, innovation, and inspiration, supporting UMBC's mission of student success and research discoveries. Located on a pivotal corner, the ILSB is visually open to the campus, a symbol of the vibrant research conducted at UMBC. The building is clad predominantly in red brick to integrate with its context, but also includes large areas of glass that showcase research and teaching laboratories to the campus community.
COAA a national organization of public and private owners who manage facilities development and capital improvement projects. The ISLB team was honored at COAA's Fall Virtual Leadership Conference yesterday, November 12.