ILSB Grand Opening and Ribbon Cutting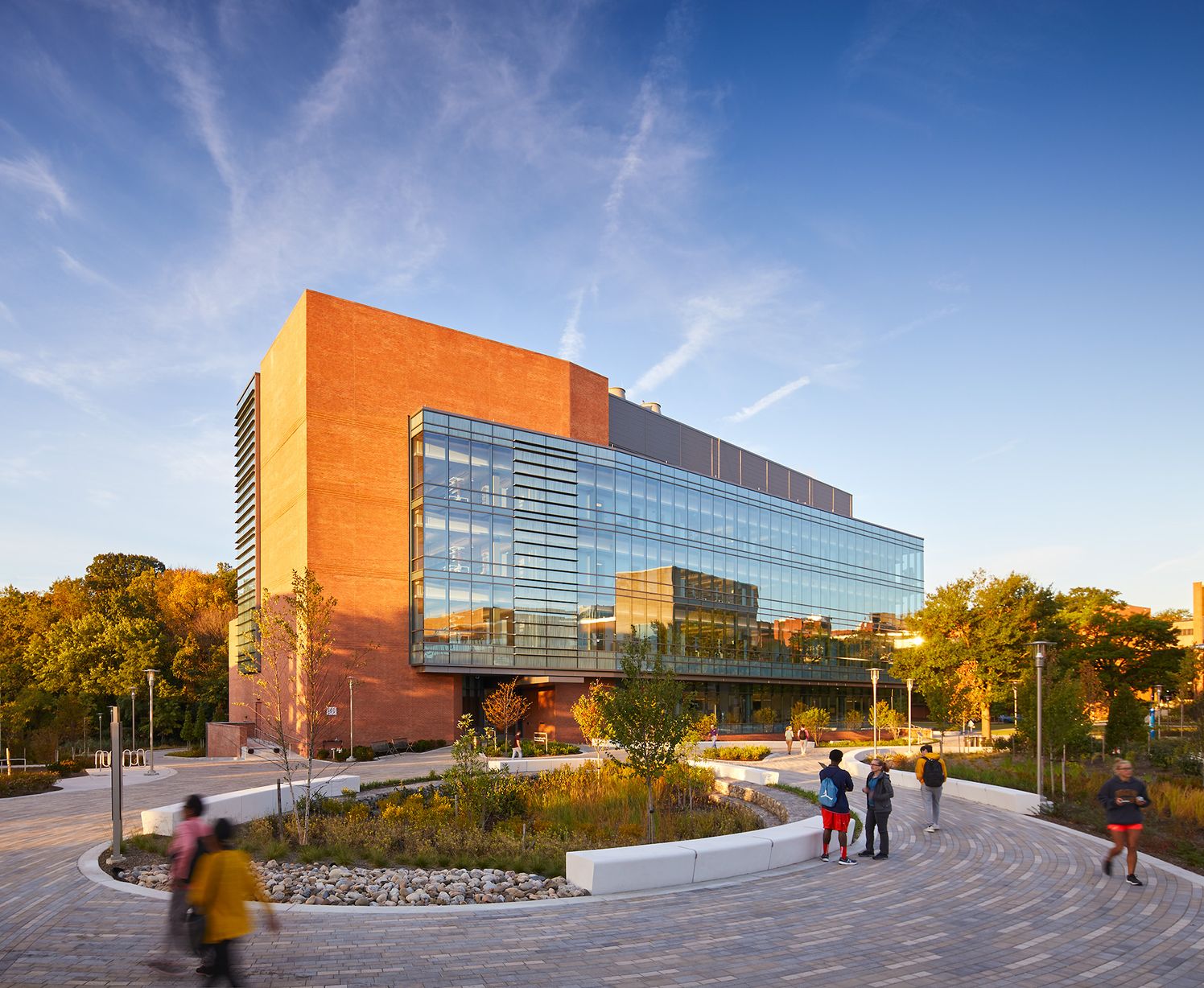 Recent Ballinger project, the new Interdisciplinary Life Sciences Building (ILSB) at the University of Maryland Baltimore County (UMBC), will host a Grand Opening Celebration and Ribbon Cutting this Saturday, October 12, 11:00 am – 3:00pm. The program will feature remarks from Maryland Governor Larry Hogan, Maryland Speaker of the House Adrienne Jones, Maryland Senate President Thomas V. Miller Jr., and UMBC President Freeman Hrabowski. The celebration will include building tours, hands-on life science activities, active learning demonstrations, and GRIT-X: a series of short talks presented by UMBC staff highlighting the importance of diversity in research. Additionally, Volkan Alkanoglu, the artist who created the building's striking art installation "INFLIGHT," will be present for questions.
The new 131,000 SF ILSB includes wet bench life science research space, shared scientific research core spaces, new multidisciplinary science teaching labs and active learning classrooms. Office spaces for faculty and research assistants are also included to support the research mission of the building. UMBC is a pioneer in teaching non-major foundation labs in an active learning classroom setting and report improved student outcomes due to team learning requirements that increase attendance and promote peer to peer learning. The four 90-person classrooms included in ILSB expand this teaching style on campus and help promote its success.
"UMBC requested a transparent building that put science on display. The interesting challenge was to create a place that would foster strong sense of community for the researchers, while opening the building to the broader campus community that use the classrooms, teaching labs and shared study spaces. The Commons unify these two user groups into one flowing connected space while maintaining layers of security and privacy."