Penn Stemmler Hall Achieves LEED Gold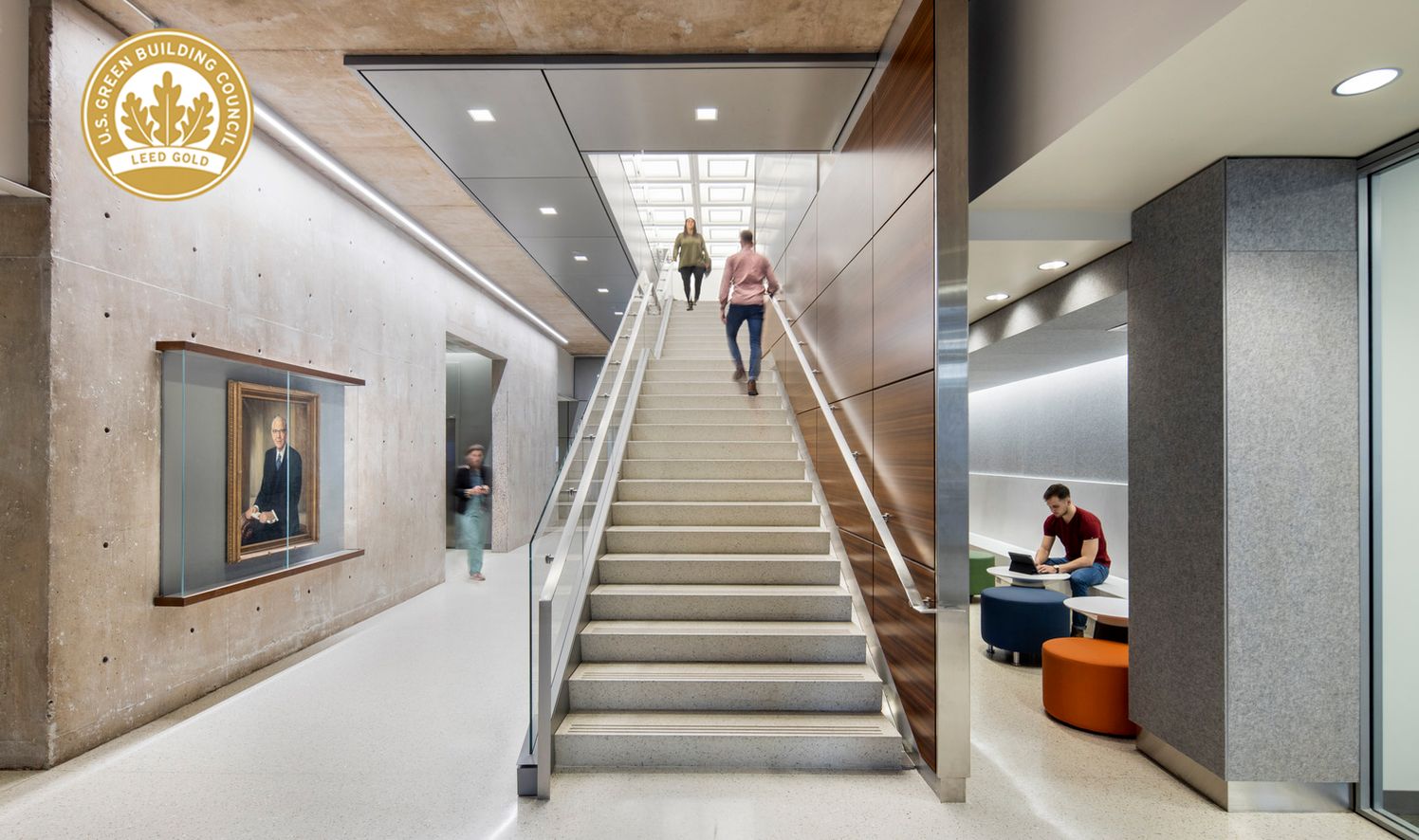 Stemmler Hall at the University of Pennsylvania's Perelman School of Medicine was certified LEED Gold by the U.S. Green Building Council. Ballinger provided architecture, engineering and lab planning services for this transformative renovation in the heart of campus. An important ambition of the project was to help fulfill the aspirations of Penn's Climate and Sustainability Action Plan.
Ballinger designed a neutral air chilled beam system with dual heat recovery wheels coupled with demand-controlled ventilation. Calculations project a 50% reduction in energy use and significant annual cost savings. Efficient floorplans enable program and research flexibility, resulting in an open and adaptable 21st century magnet facility with 50% more workstations.
In 2019 Green Building United, Philadelphia's chapter of the USGBC, recognized the project as a finalist for its Groundbreaker Award program.