Penn Medicine Radnor Recognized for Environmental Stewardship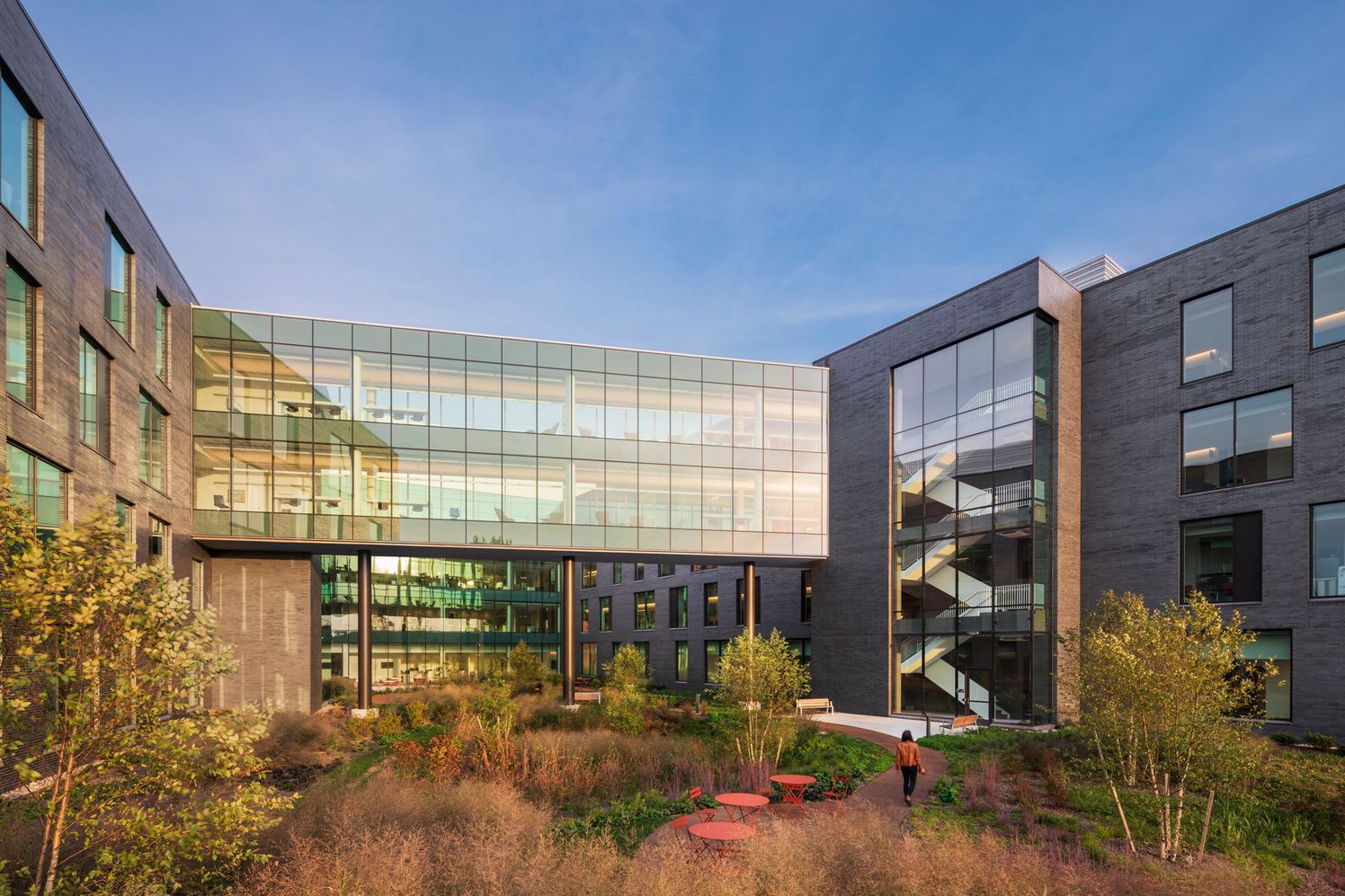 Penn Medicine Radnor was recently named a Green Building United 2022 Groundbreaker Award nominee. The Groundbreaker Awards recognize and celebrate green building leadership, innovation, and impact in the Philadelphia area.
Recognizing the inherent stress of visiting an ambulatory care center, Ballinger took inspiration from the hospitality industry to create this facility as a healing environment that prioritizes the patient experience and also reflects environmental stewardship. The LEED Gold, 4-story building includes rain gardens and native plants designed for all four seasons. Water management elements are woven naturally throughout the grounds, where they reduce the environmental impact of run-off and create a welcoming environment for visitors and the larger community, as well as for birds, butterflies and other pollinators.
Winners will be announced at the Groundbreaker Awards Ceremony on November 17, 2022 at The Atrium at 1900 Market Street. Through education, advocacy, and strategic initiatives, Green Building United promotes the development of buildings that are sustainable, healthy for inhabitants, resilient, and cost effective.