Penn Medicine Radnor Featured in Healthcare Design Magazine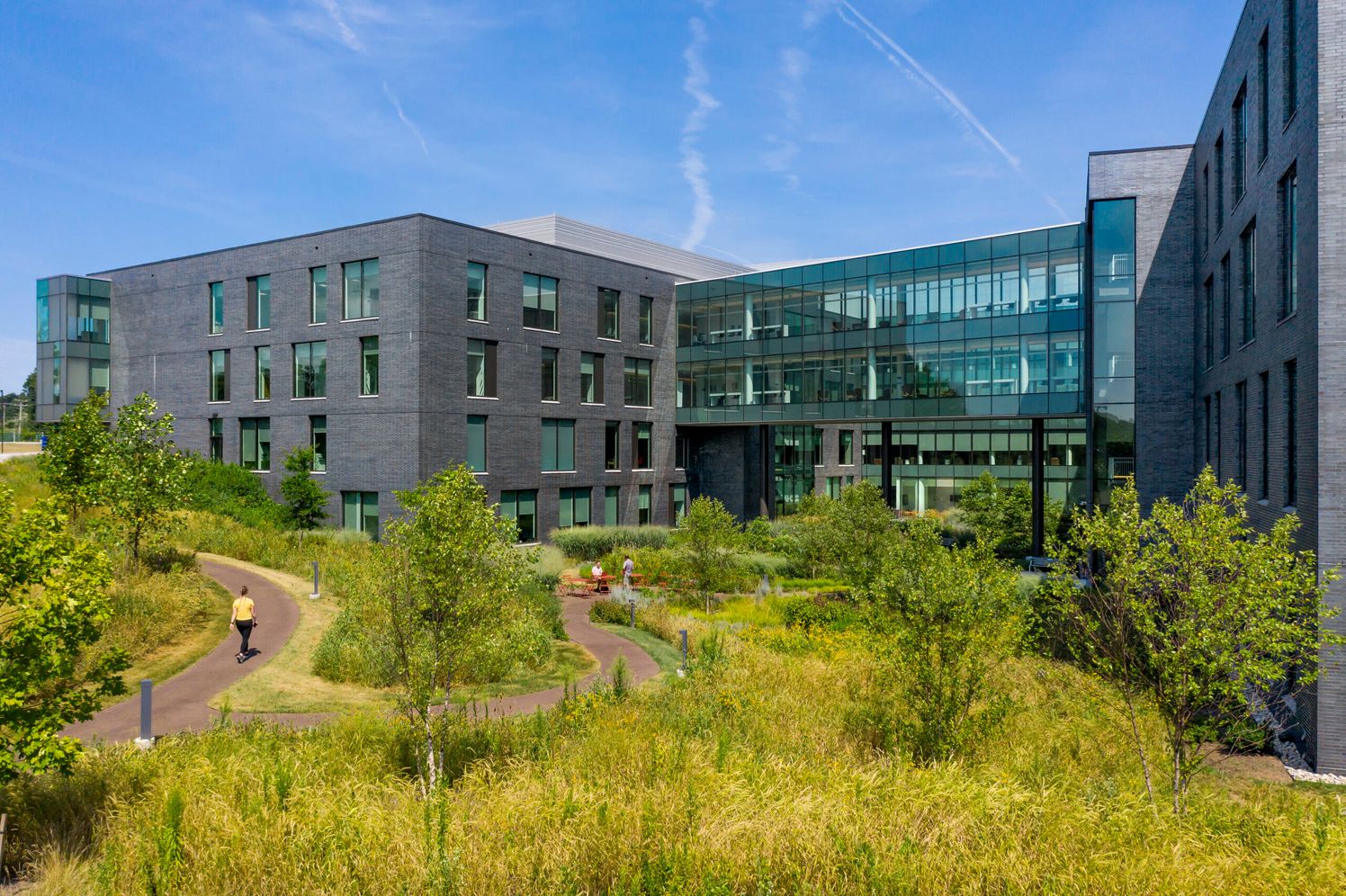 Ballinger was proud to see Penn Medicine Radnor's physical and philosophical embrace of nature featured in the June/July issue of Healthcare Design. The article highlights the form and façade we designed for this patient-centered ambulatory care center, drawing special attention to our use of patient mapping to choreograph views of the native landscape through the windows, the bird safe bridge we placed between the building's two wings, and the circulation corridor that enhances wayfinding.
For over 100 years Ballinger's ethos has been to seamlessly integrate innovative architecture with engineering prowess to artfully and efficiently achieve our clients' missions. Our commitment to that goal only deepens as the demands of stewardship intensify. Learn more about our commitment to a sustainable future.