Designing Space for Nomadic Workers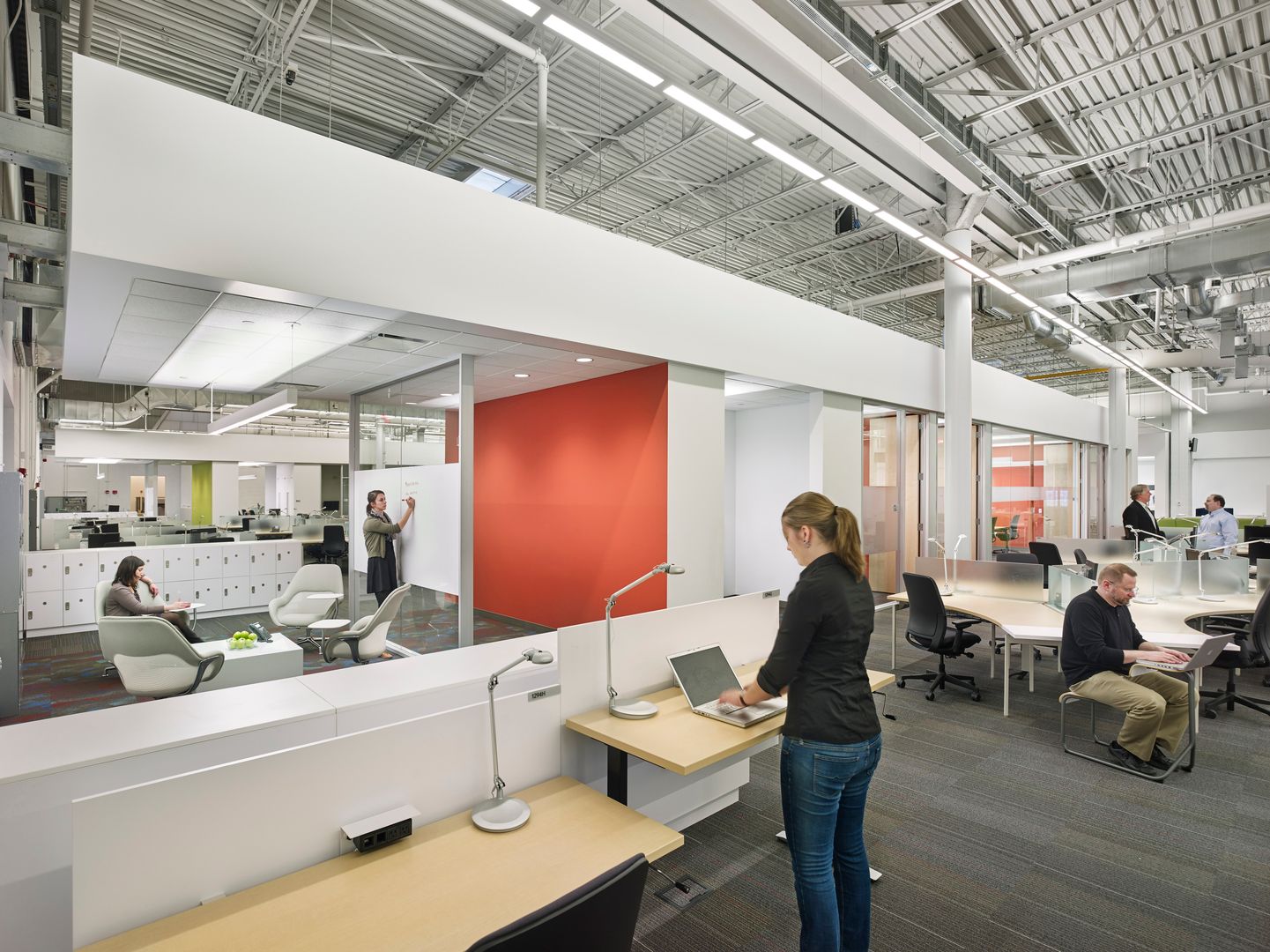 Many of today's workers are nomads – moving from one place to another within a building or campus, or working remotely with periodic visits to the office. How can workplace design enable flexibility, and how do the solutions compare in corporate, academic and healthcare environments?
Writer Patricia Washburn covered the topic in her Tradeline Report "Designing Space for Nomadic Workers," based on presentations by members of Ballinger's Research + Strategy team.
"More and more, workers aren't going to an office and sitting at the same desk Monday through Friday….These nomadic workers are often mobile by choice, taking advantage of the flexibility that technology has enabled for academic staff, knowledge workers, and even healthcare employees," Washburn writes.
Senior Principal Keith C.H. Mock, AIA, and Associate Principals Katherine Ahrens, LEED AP and Christina Grimes, AIA, LEED AP BD+C, EDAC contributed to the research. They looked across a range of work environments to illustrate the continuity of workplace strategies.
The Research + Strategy team at Ballinger builds on experience gained through diverse project types to design evidence-based, high-performing environments.  The team's unique methodology combines a series of well-honed tools, critical thinking, and cross-market knowledge to better inform project design and outcomes.  This takes the form of detailed pre- and post-occupancy analysis and evaluations, branding and change management communications.