Louis Meilink Elevated to AIA College of Fellows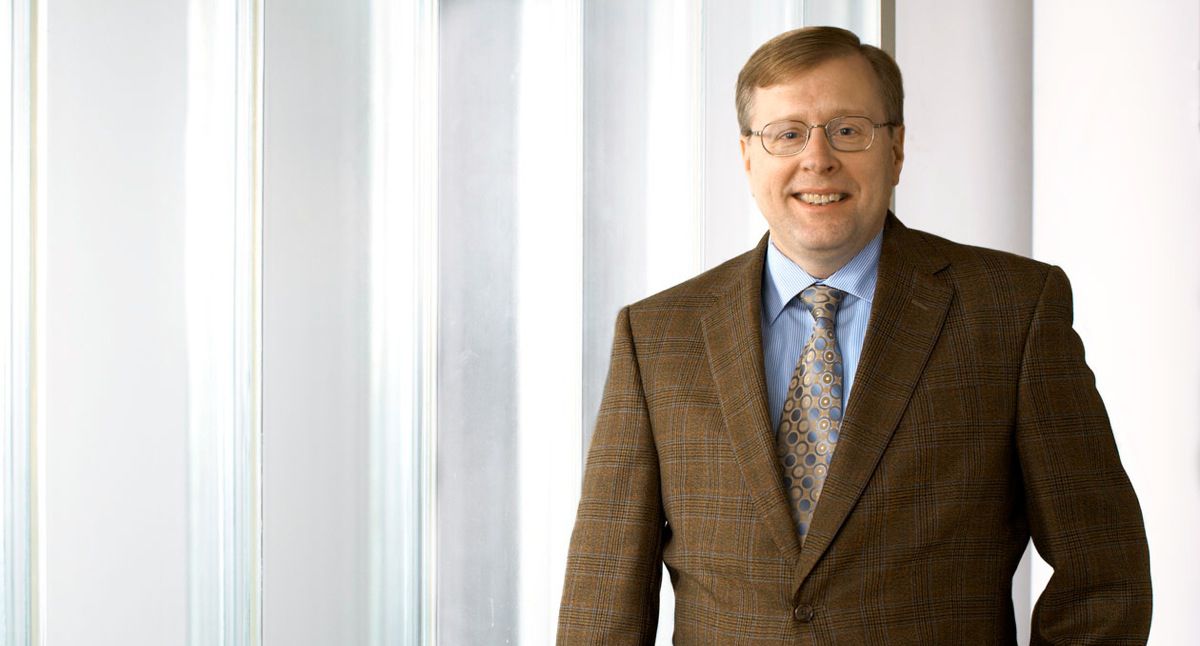 Ballinger Senior Principal Louis A. Meilink, Jr., FAIA, FACHA, ACHE was elevated to the prestigious College of Fellows of the American Institute of Architects (AIA), an honor awarded to members who have made significant contributions to the profession of architecture.
Since joining the firm in 1987, Lou's design solutions have helped shape the future of healthcare. He led the design of significant buildings for NewYork-Presbyterian, Weill Cornell Medical College, Tower Health System, the University of Maryland Medical Center, the University of Rochester Medical Center, Children's Hospital of Philadelphia, NYU Langone Health, Penn Medicine Lancaster General Health and Penn Medicine Chester County Hospital, among others. Lou is an author, speaker and active member of the AIA Academy of Architecture for Health.
Lou was nominated by Ballinger's Terry D. Steelman, FAIA who described Lou as "a talented architect with a unique ability to balance the programmatic, budget and schedule demands of the healthcare client while aspiring to create noteworthy buildings with innovative healing environments. Consequently, he has become a trusted advisor to some of the nation's top academic medical center leaders."
Ballinger colleague William R. Gustafson, FAIA served as Lou's sponsor. "I have been working with Lou for his entire 31-year career at Ballinger, and have watched him balance firm leadership, project responsibilities, and knowledge-sharing, all with humility and grace," Gustafson said.
The Fellowship program recognizes architects who have achieved a standard of excellence in the profession and made a significant contribution to architecture and society on a national level. Fellows are selected by a seven-member jury of peers. Stringent requirements result in only three percent of the AIA's more than 91,000 members being recognized as fellows, among them current Ballinger principals William R. Gustafson, FAIA and Terry D. Steelman, FAIA.
Fellows will be honored at a ceremony on June 7, 2019 at the AIA Conference on Architecture in Las Vegas.