Salk Hall Achieves LEED Platinum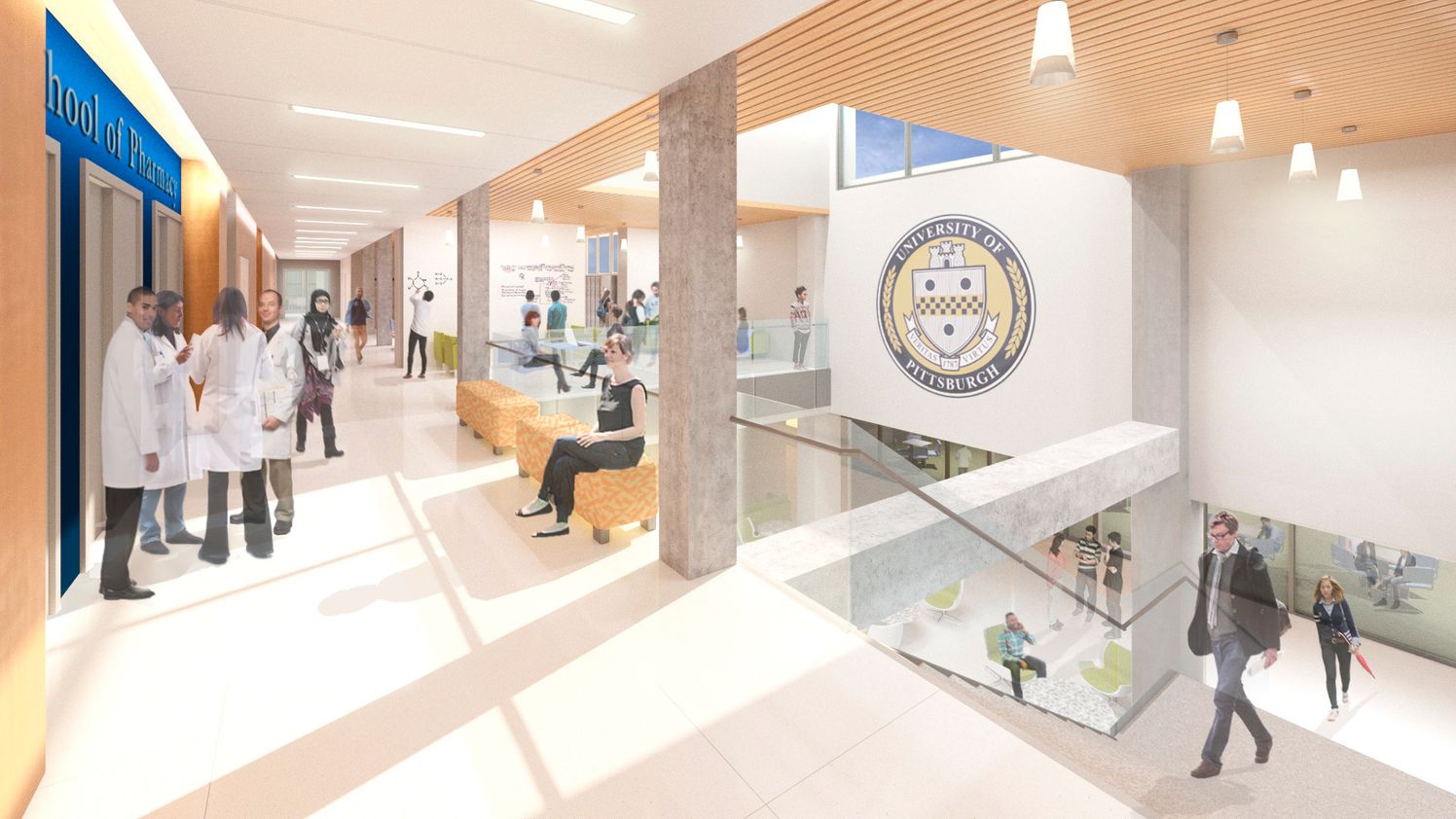 Ballinger is excited to announce that the renovation of Salk Hall has been certified LEED Platinum—the first building to achieve the distinction on the University of Pittsburgh's campus. This historic landmark is named for Dr. Jonas Salk, a developer of the first polio vaccine and is currently the home of Pitt's School of Pharmacy.
The renovation was led by Ballinger Principal Steve Bartlett, AIA, LEED AP, and Senior Principal Jonathan Friedan, PE, LEED AP, and includes research, teaching and office spaces, and a student commons for the School of Pharmacy. This LEED Platinum building incorporates a number of systems and specific features that prioritize energy efficiency and occupant wellbeing, including
a high-reflectance roof that rejects added heat absorption and reduces the need for air conditioning
use of building products with recycled content, regionally extracted and manufactured materials, and FSC-certified wood where possible
low-emitting materials including adhesives, sealants, paints, flooring and composite wood
efficient energy recovery wheels and HVAC systems with control zones optimized for occupant comfort
a design approach that supports the use of public transit and active commuting without creating additional parking
abundant recycling locations to reduce waste to landfill campus-wide
Fast facts:
36.8% reduction in water use through measures such as low-flow fixtures
44.56% reduction in connected lighting power
90.7% diversion rate of construction waste away from landfills
100% of the project's electricity will be renewable, covered by the University's power purchase agreement with the nearby Vesper Gaucho solar project
Ballinger has been proud to work with the University on this transformative renovation, which positions the School of Pharmacy and the Pitt community for a sustainable future.