Harnessing the Power of Digital Twin Technology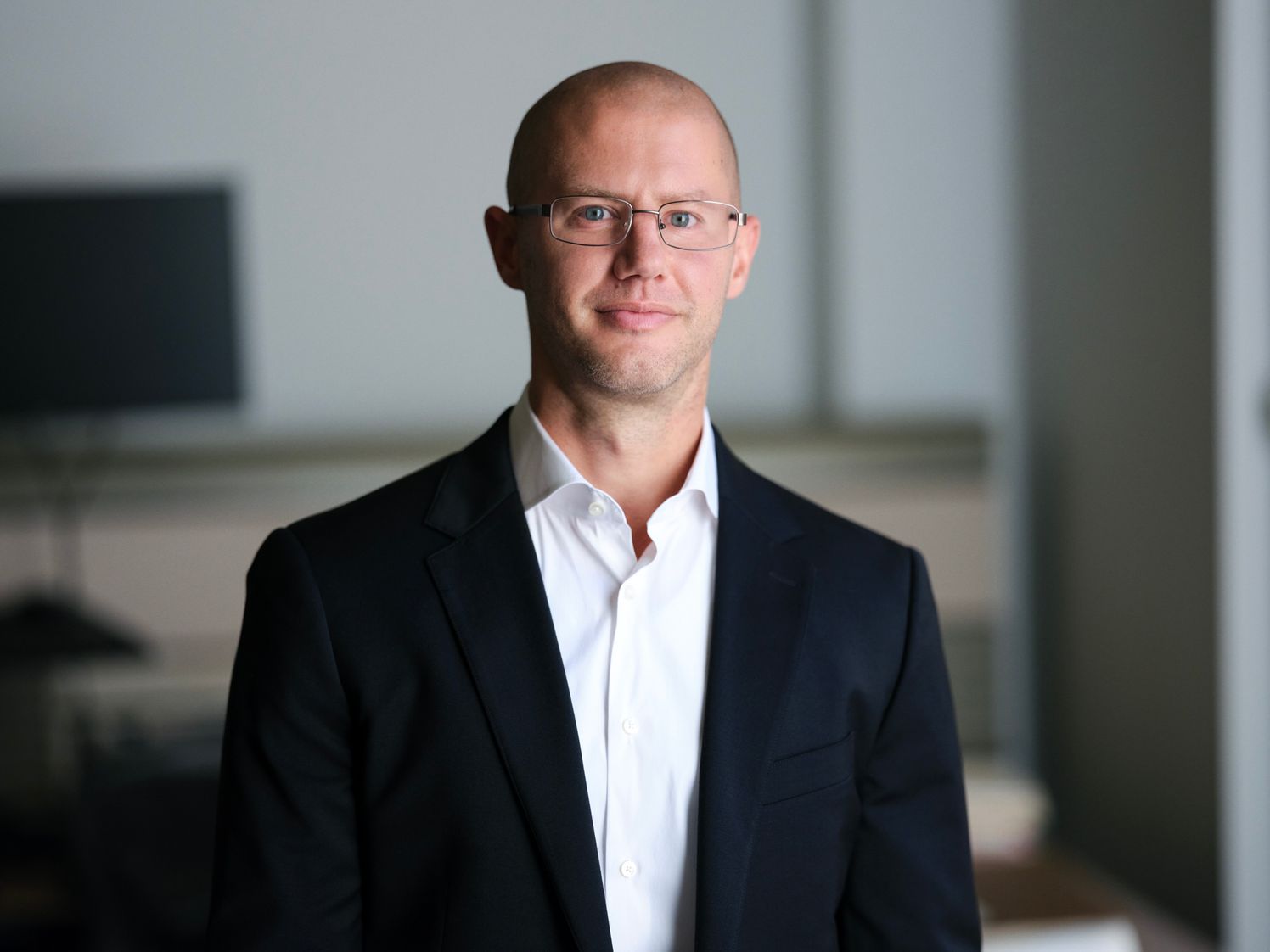 At Ballinger, we feel a responsibility to use our technological expertise and ingenuity to design the most sustainable buildings and systems possible. We're not unique: healthcare and higher education institutions nationwide are urgently seeking opportunities to reduce carbon footprint and attain Net-Zero.
Ballinger Associate Principal Michael Radio PE, CE, BEMP, LEED AP BD +C, is harnessing advanced modeling technology to help clients assess progress, consider alternatives, and ultimately meet carbon reduction goals. His ability to model and generate "digital twins" has enabled him to live up to his environmental responsibility and to elevate the quality, speed and precision of energy and system load modeling for clients around the country. A digital twin is a virtual model that reflect existing conditions and forecast future scenarios. It helps clients evaluate options and make decisions informed by data.
Mike deploys the power of IES Virtual Environment software to generate digital twins. It has been instrumental in helping guide the firm's vision towards a sustainable future and illuminate decisions for clients. "I use advanced modeling techniques to rapidly generate architectural design variation analyses starting from the earliest stages of planning," said Mike, "Integrating that data with analyses of multiple site infrastructure/central plant options, gives clients the most comprehensive set of data possible to make key capital spending decisions."  The range and scale of these data-generating simulations can be deployed across all market sectors and design initiatives; from campus decarbonization master planning to detailed individual building systems analysis. Mike recently employed digital twin modeling to demonstrate a framework for the University of Virginia's 18+ million square foot campus to become fossil fuel free by 2050. He's demonstrated strategic building envelope and system upgrades that led to significant fossil fuel heating demand reductions for multiple clients, include reductions of over 70% for the University of Michigan's historic Kraus Building.

The urgency to decarbonize is increasing across even the most fossil fuel-intensive market sectors like healthcare facilities.  Mike recently employed digital twin modeling to demonstrate energy, carbon, and thermal load projections for the next 30 years for a 10.3 million SF Philadelphia children's hospital.  He swiftly modeled the existing 6 million SF campus in 10-year segments with envelope and HVAC system characteristics matched to existing conditions. The model reflected actual space occupancy, lighting and equipment templates, and HVAC system performance. The model's  annual heating and cooling load profiles were calibrated to match existing trend profiles collected from the client. "Demonstrating the accuracy of the profiles and the early energy model was a powerful tool in gaining the client's trust and buy-in," said Mike.
The digital twin was an important component in developing the hospital's 30-year MEP master plan. It enabled hospital administration to weigh priorities and map a plan for upgrades that:
Save energy and lower operating cost
Scenarios to reduce or eliminate the use of fossil fuels
Increase system reliability, redundancy and flexibility
Chock full of options and analysis, the MEP master plan serves as a guide for decisions about how to best expand and update systems to support the hospital's growth.
Buoyed by projects like these, Mike is thrilled to continue using ISVE software to carry our clients into the Net-Zero future.