Go Birds! Supporting our Hometown Wildlife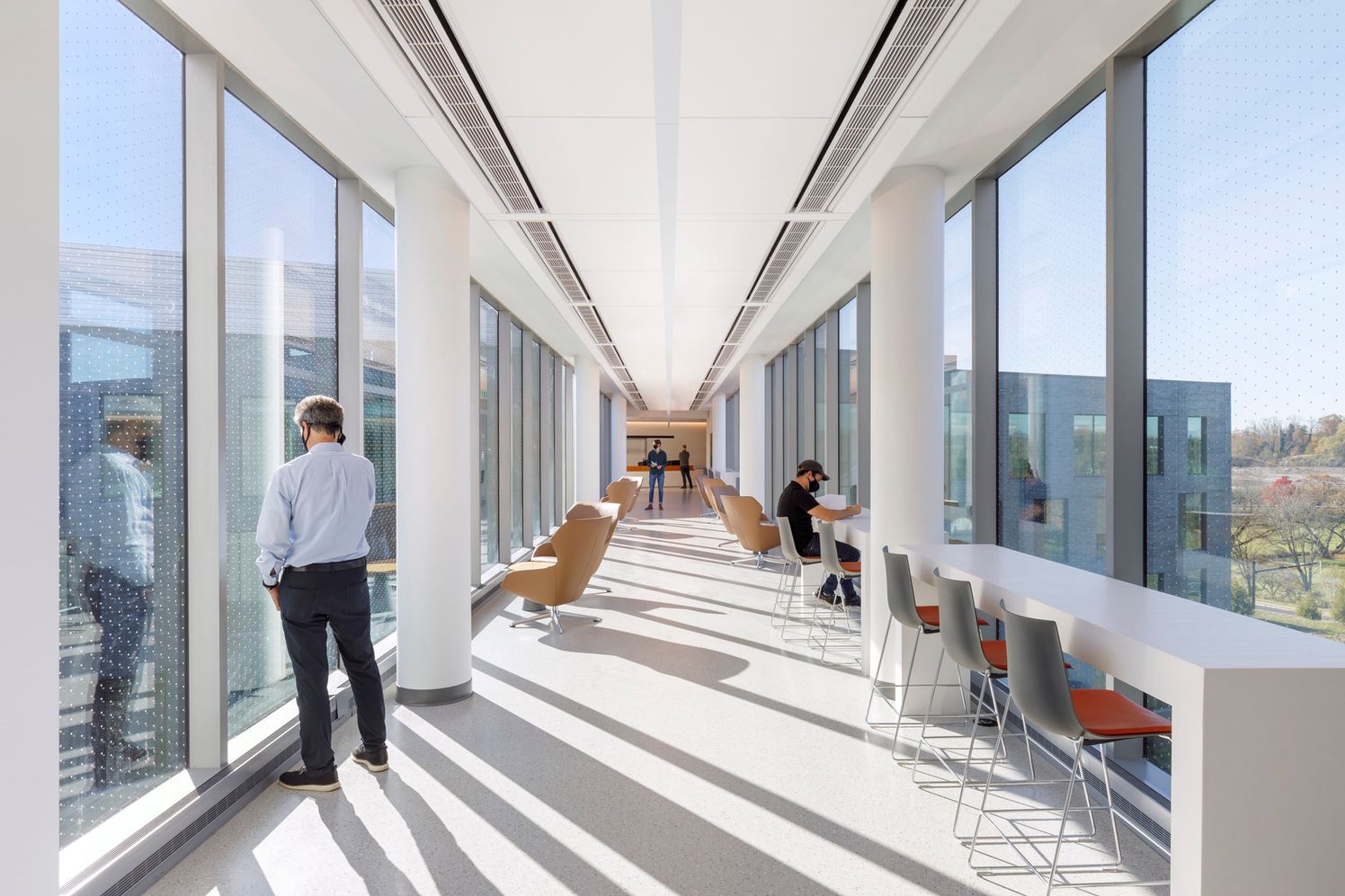 When birds fly and buildings soar, there is a risk of collision. "There is a serious risk of birds flying into windows, not just because they don't perceive it as a transparent material but because it reflects the sky or natural habitats," explains Ballinger Computational Specialist Dan Howard, AIA.  One way to help prevent bird deaths is through the use of bird safe glass; that is, glass with a subtly patterned exterior that allows birds to identify the solid barrier from all angles and in varied weather conditions.
One example of bird safe glass in action is our project in Radnor, PA, where plant species attract birds including flycatchers, sparrows, vireos, and warblers. Since the overall design contains wide spans of glass that allow natural light and views, the design team used a combination of fritted glass and tinted or etched glazing to help birds steer clear of the transparent facades and walkways.