Ballinger to Receive Community Design Collaborative Leverage Award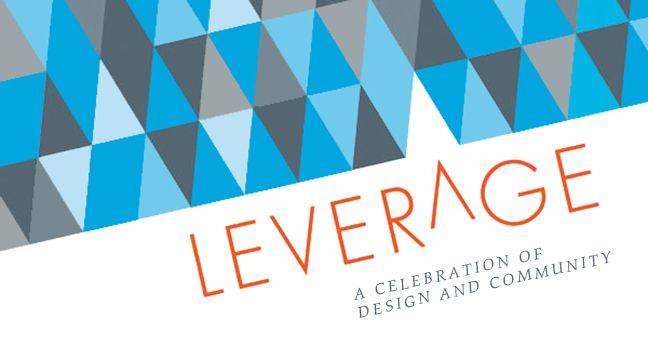 The Community Design Collaborative will honor Ballinger with its 2017 Leverage Award on April 4th at Pennovation Center.
Beth Miller, executive director for the Collaborative, says, "We're recognizing Ballinger for their enduring partnership with us and the great work they're doing in Philadelphia. They've volunteered through us to help local nonprofits… and encouraged their staff to do everything from digging flower beds on Love Your Park Day to giving high school students hands-on experience with design."
The Leverage Award recognizes local leaders for their commitment to strengthening neighborhoods through design. As the name suggests, it celebrates the leveraging of sought-after skills of architects and other design professionals to help Philadelphia nonprofits launch life-changing projects in their communities.
The Collaborative has matched Ballinger employees with six nonprofit-led community development ventures. They have already donated over 500 hours of pro bono architectural and engineering assistance that would have otherwise cost $45,000—with more projects in the works. The Collaborative/Ballinger partnership has been significant enough to gain recognition in the Philadelphia Business Journal's Faces of Philanthropy, which honors strong for-profit/nonprofit partnerships throughout the region.
For example, Ballinger recently worked alongside residents to re-imagine several SEPTA viaduct underpasses as colorful, bright, art-filled spaces that reconnect residents in North Central Philadelphia. Using photos and sketches, they polled over 300 residents about their favorite ideas for the massive viaducts. The imagery behind their designs—porches, beacons, and streams—were drawn from conversations with the North Central community.
"The Collaborative creates a hub where neighborhoods and the design community can work together. It provides a connection to Philadelphia, to see what my community looks like, how people live, and how I participate in that. It's a great opportunity," says Ballinger Academic Planner Bonnie Netel.
Ballinger Senior Principal Terry Steelman, FAIA will accept the Leverage Award on behalf of the firm at Leverage 2017. The event will be held at the LEED Gold Pennovation Center, for which Ballinger provided MEP and structural engineering. Leverage 2017 will bring over 300 supporters of community design to Pennovation Center, a blend of offices, labs, and production space housed in a former paint manufacturing plant. Like the Collaborative, Pennovation Center is preserving Philadelphia's authentic, sometimes rough-around-the-edges buildings and spaces and giving them new roles that create jobs and strengthen communities.