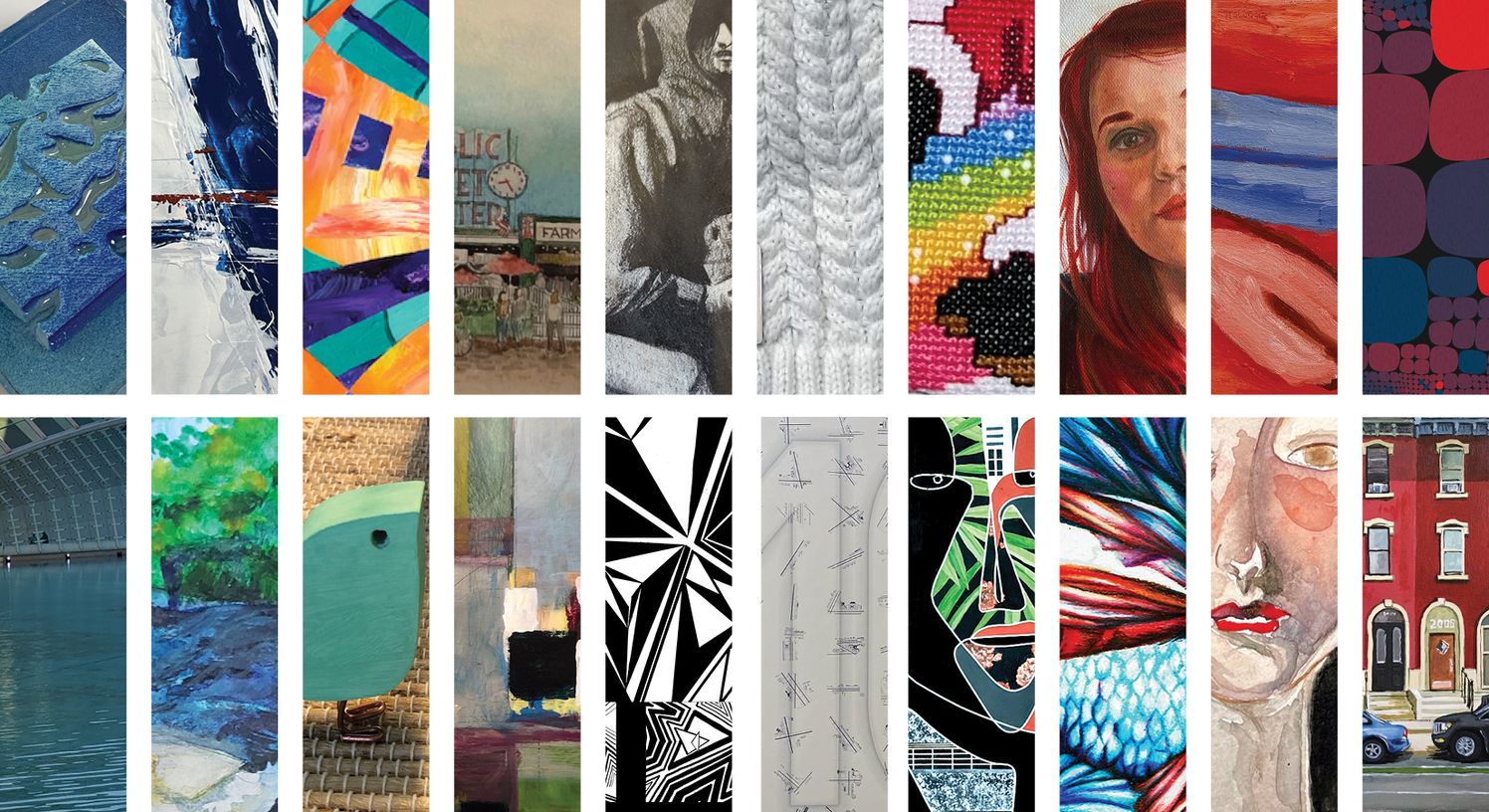 Ballinger celebrates its status as a design-forward practice. This winter, the Ballinger community came together for a multi-modal exhibition of artwork created by employees. The month-long exhibit featured work by seasoned professionals and team members in their first year of employment. From cross stich to photography to visual programming with Dynamo, the design ethos of our practice was evident in every piece.
Senior Project Designer Barry Ginder, also a professional artist, displayed two paintings, one depicting the view from his desk. His "excerpts" of urban landscapes are produced by first photographing views and then "building" his paintings on plexiglass through a multi-step process of sanding and painting. His experimental use of material and technique echo his creative approach to architectural design.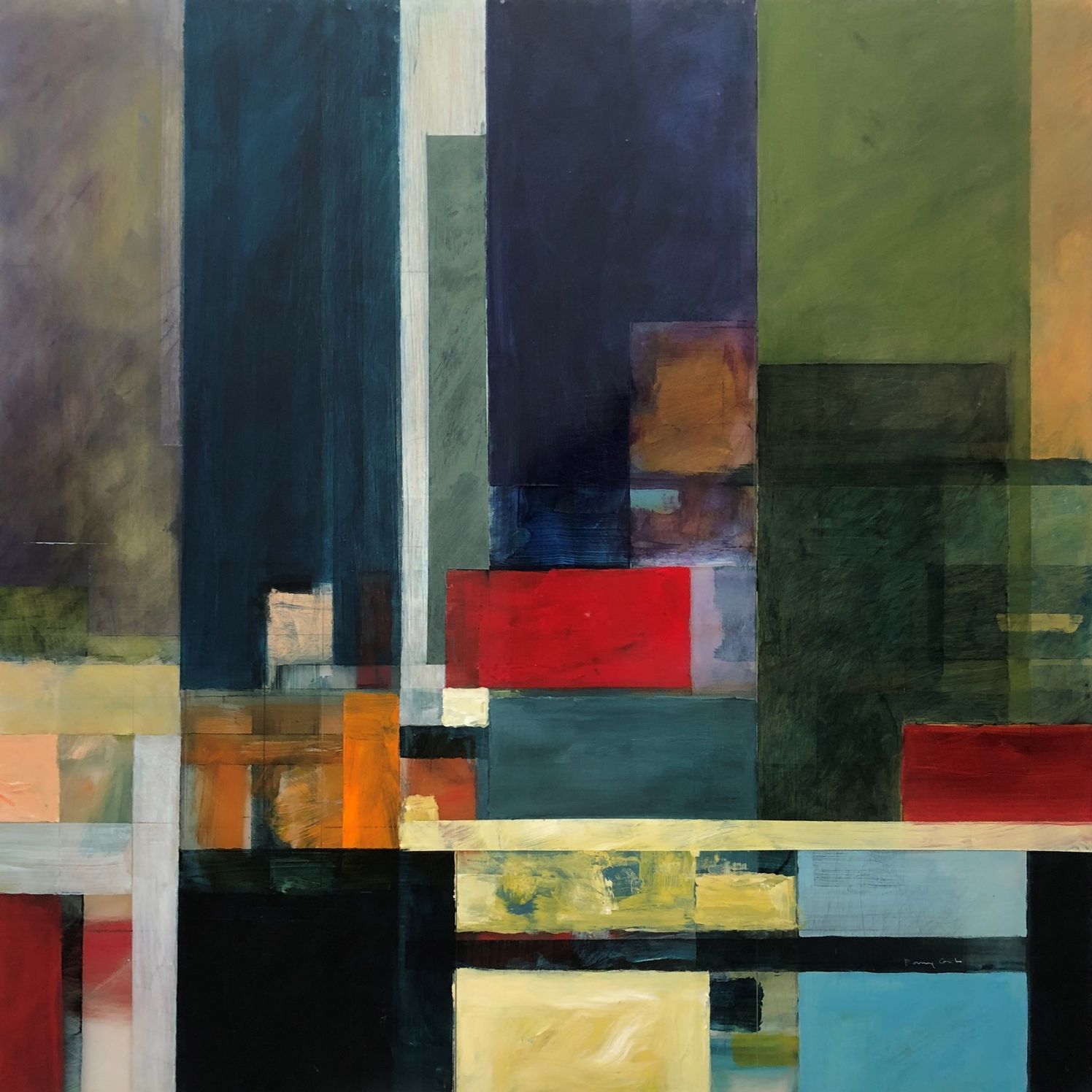 The mixed media sculptures submitted by Designer II Anabella Gilbert reflect a commitment to creation even after failure. "One of my pieces came from an accident," said Annabella, "The rockite dried and it looked ugly. But after taking a picture of it, I was able to turn components of it into a pleasing texture using computer software and a 3D printer." For Annabella, exploring the interaction between physical and digital elements is a key creative driver.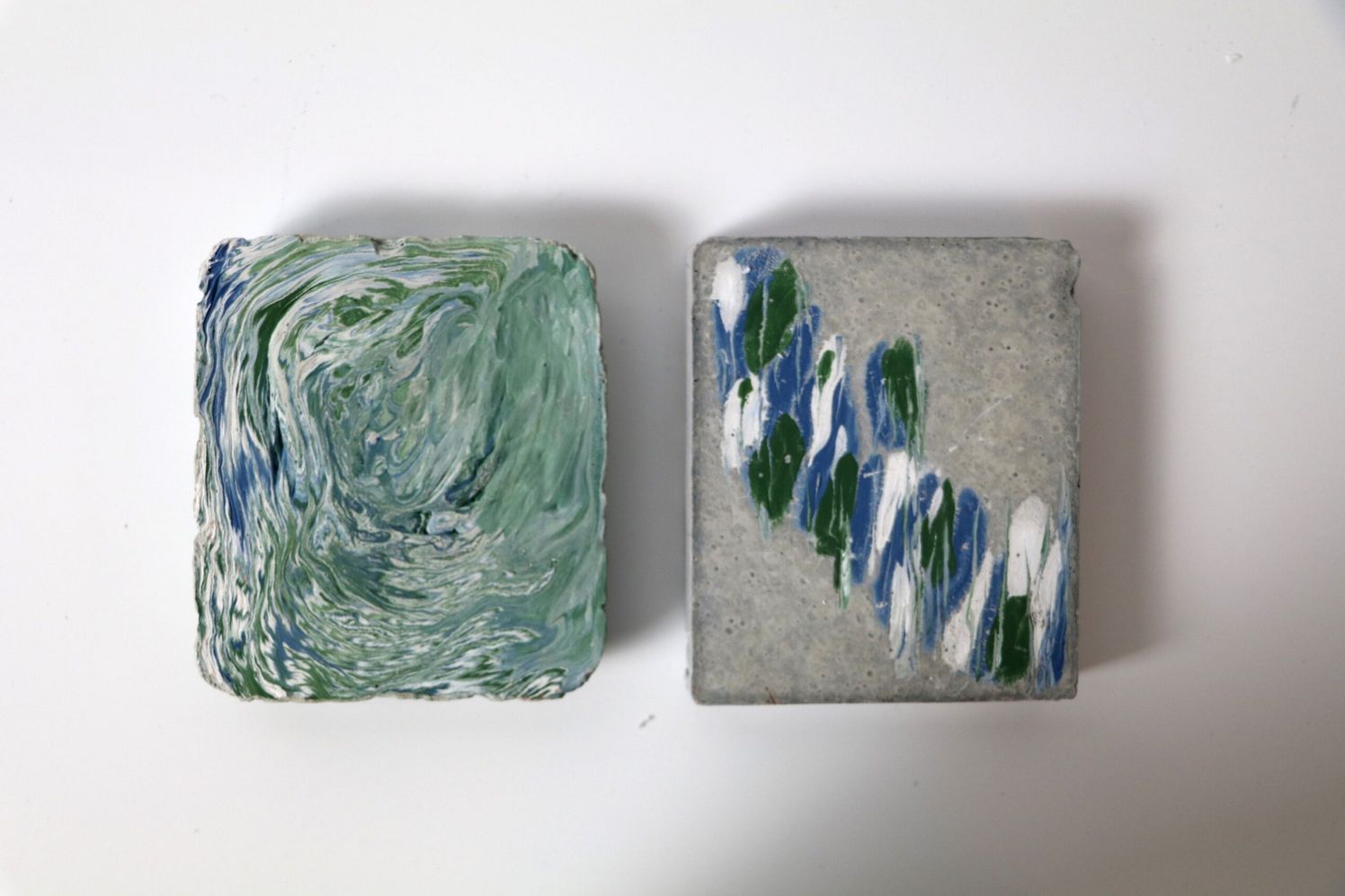 A gift of over one hundred feet of poplar wood inspired Associate Principal and hobby woodworker Steve Miller, PE to create his exhibition entry. The blue and green bird toys are painted with non-toxic, milk-based paint and feature feet made out of copper wire. Although they are small, the process of making the birds was complex, which is exactly what attracted Steve to woodworking in the first place. "I really like the process," he said. "It forces you to envision all the steps that will happen along the way before you get there."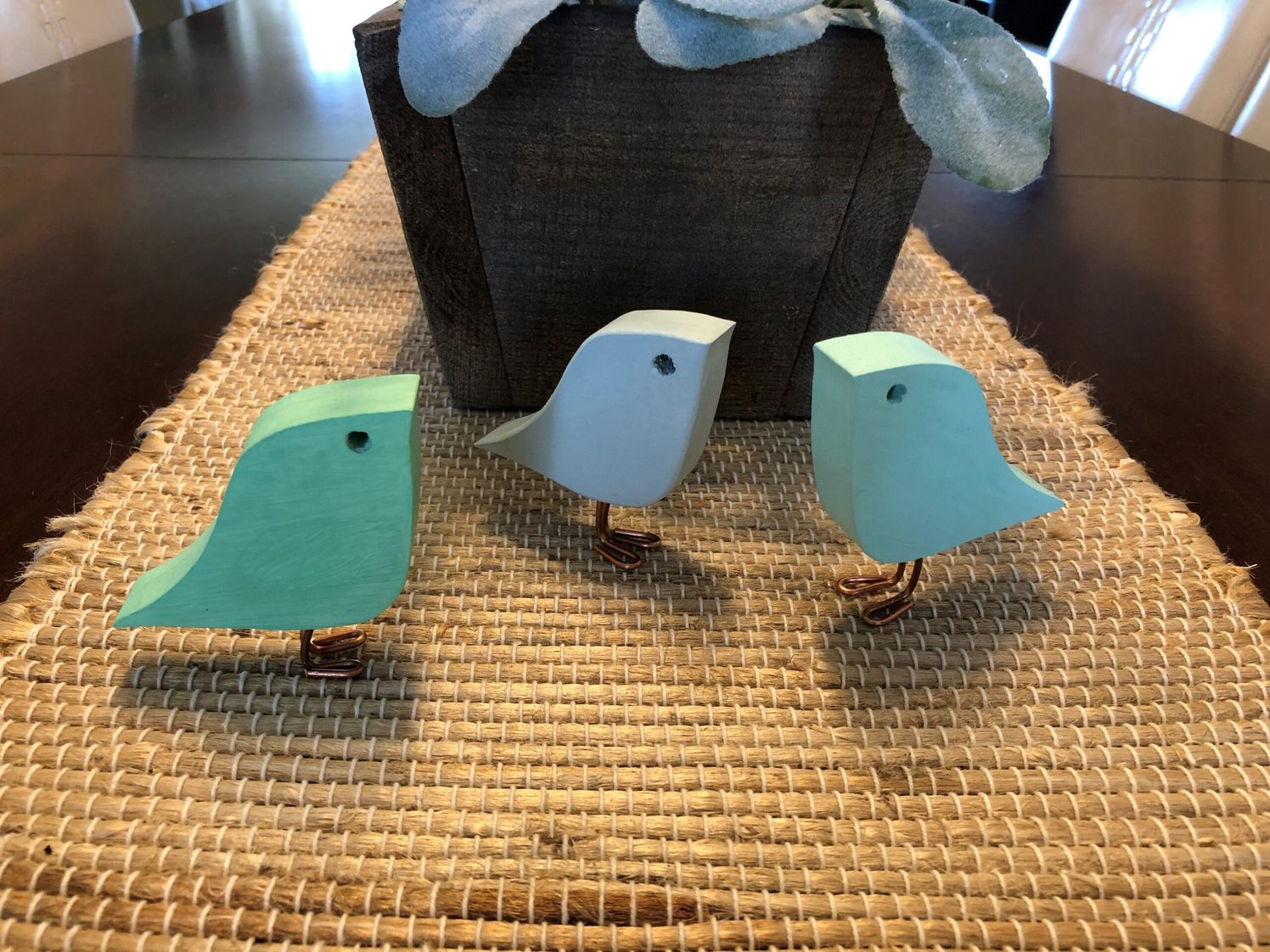 Computational Design Specialist Daniel Howard, AIA delights in exploring and bending the boundaries of digital design. His submission, an algorithm that produces a unique image every time a viewer visits, revels in randomness. "My piece uses flow fields to subdivide a grid and manipulate it into many shapes and colors," said Dan.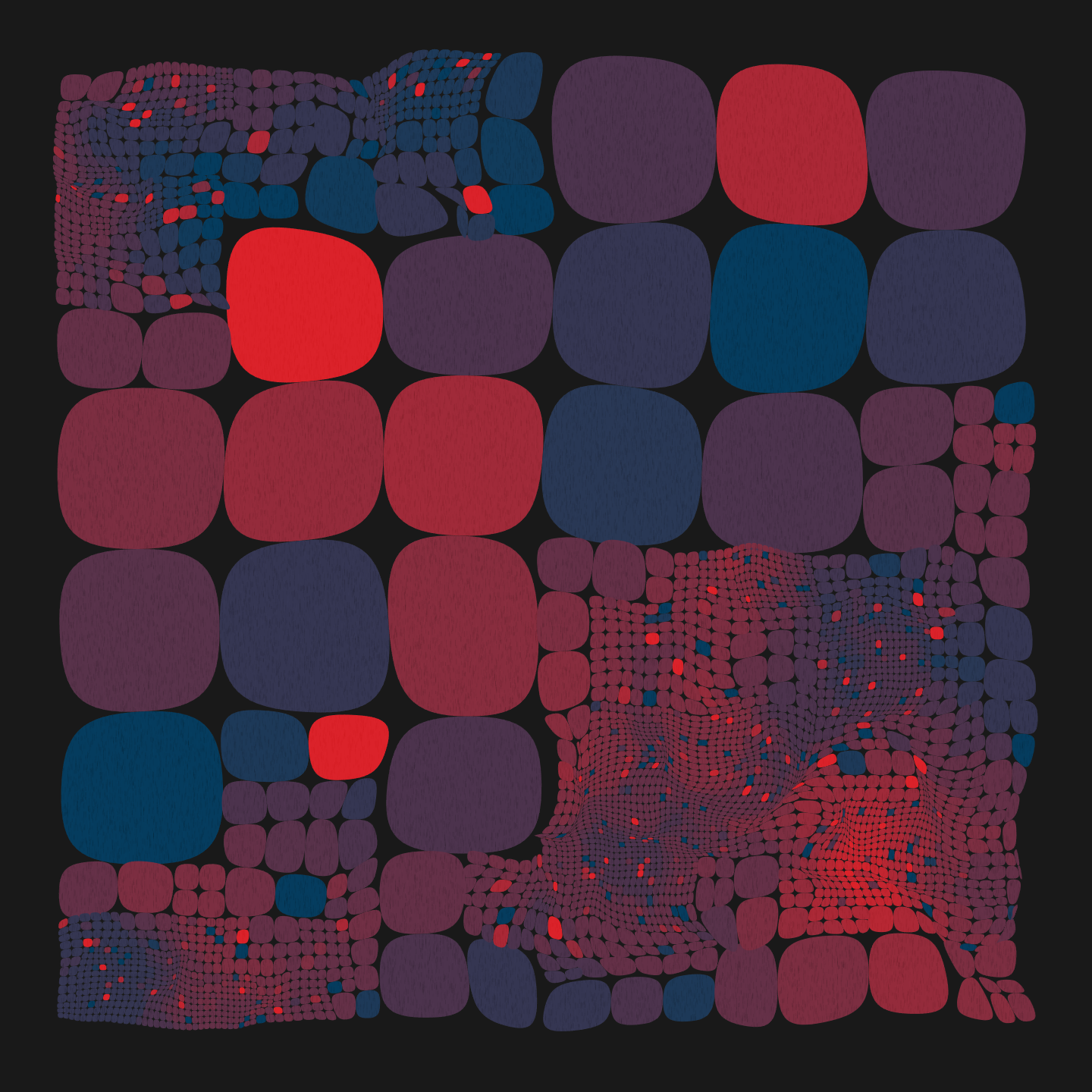 The diversity of the 23 artists on display echoes our firm's multiplicity. For us, great design begins with intense curiosity, and the artistic explorations are representative of our firm-wide commitment to inquiry and creativity.