Ballinger Projects Featured in Building Design + Construction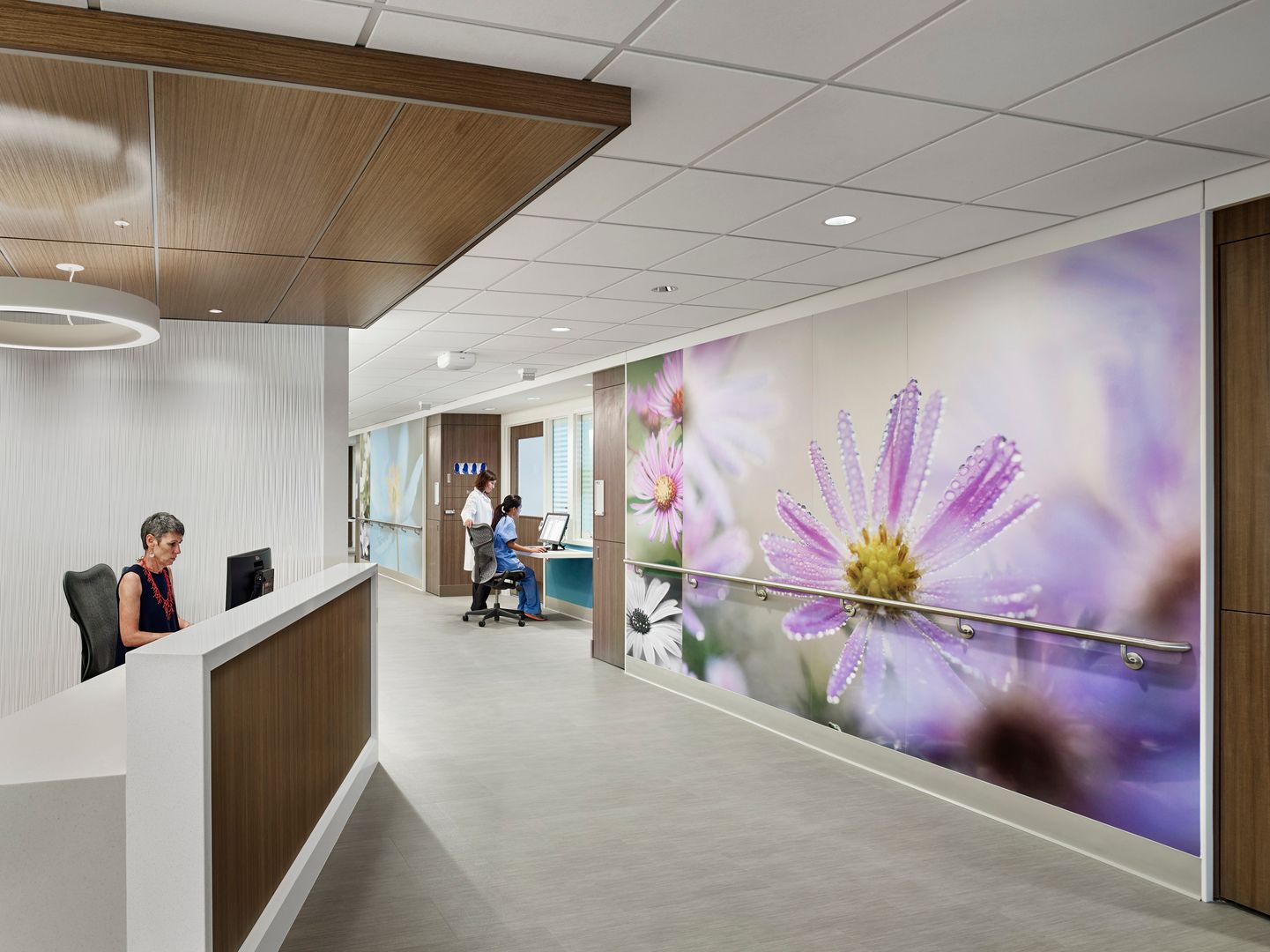 Three Ballinger projects were featured in a recent article published by Building Design + Construction magazine. In a survey of trends in the design of cancer research and treatment centers, Penn Medicine Lancaster General Health's Ann B. Barshinger Cancer Institute, NewYork-Presbyterian's David H. Koch Center, and the MD Anderson Center Oncology In-Patient Unit at Cooper University Hospital were praised for their innovative approaches to cancer care.
Principal Erin Nunes Cooper, AIA, ACHA, LEED AP, was extensively quoted regarding her expertise in the field. She emphasized Ballinger's family- and patient-focused design approach, as well as her commitment to creating spaces capable of adapting to new healthcare technologies — all fundamental values to the development of the three named projects.
A photograph of the Ballinger-designed meditation pavilion, overlooking a garden and pond at the Ann B. Barshinger Cancer Institute, accompanied the piece. As noted in the article, Ballinger remains at the forefront of adaptive design solutions for the research and treatment challenges of our time.