Ballinger Presents at the 2022 European Healthcare Design Conference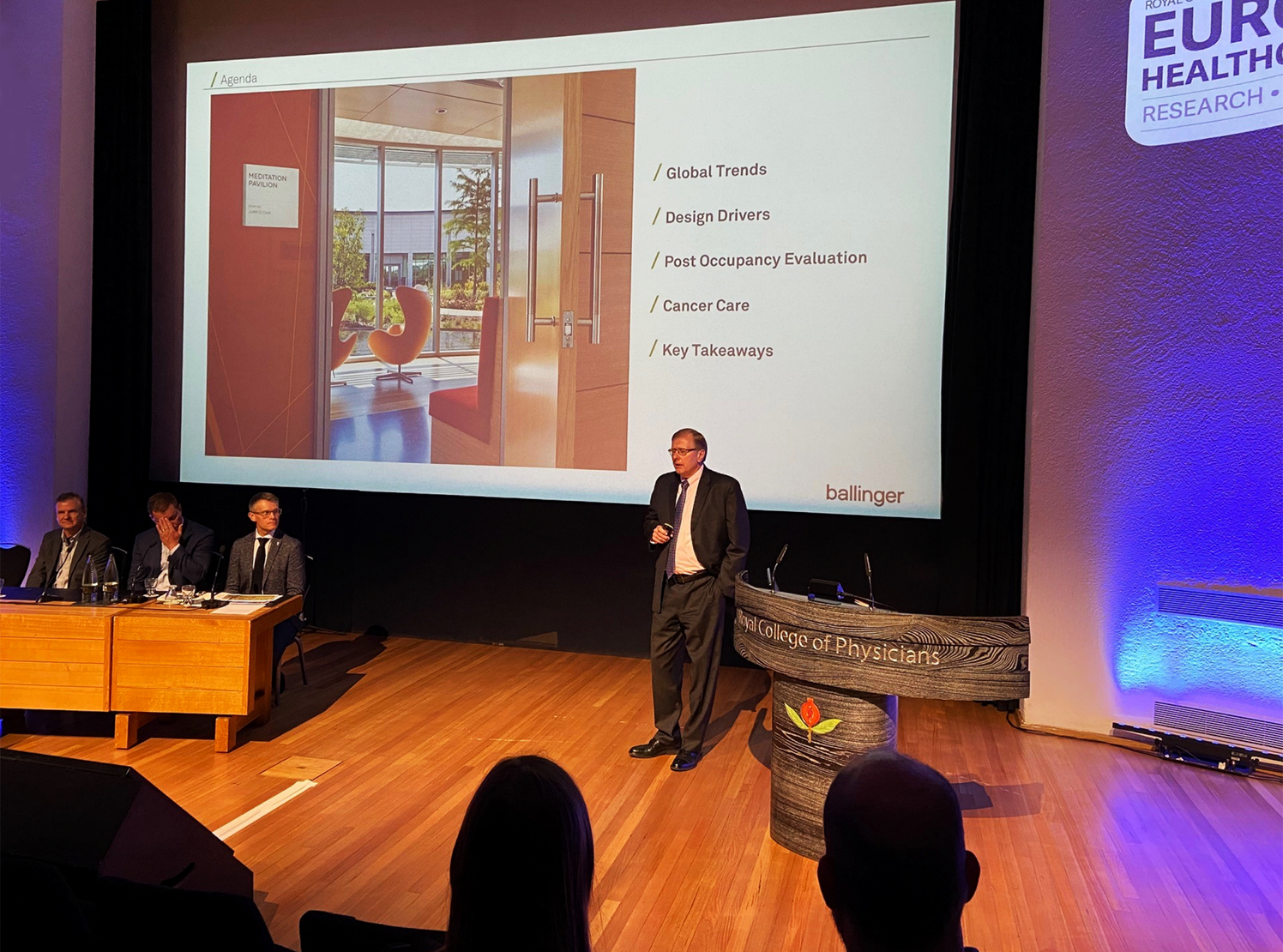 Senior Principal Louis A. Meilink, Jr., FAIA, FACHA, ACHE, presented at the 2022 European Healthcare Design (EHCD) conference at the Royal College of Physicians, where his presentation analyzed how cancer center designs can address evolving patient needs for long-term chronic care. His talk, "Cancer Centers from New York City to the Great Plains," examined three distinct facilities—located in the metropolitan landscape of New York City, the suburban garden campus outside Philadelphia, and the pastoral setting of Lincoln, Nebraska—and explored how they meet the needs and demands of the communities they serve while considering future flexibility and sustainability.
The talk highlighted the next stage of cancer care and emphasized the value of post-occupancy evaluations when planning and building facilities. The three specific case studies presented to the audience were selected to demonstrate the needs for versatile cancer care and the drivers behind modern changes in programmatic needs.
Lou's talk was part of a panel that included experts from AECOM, Scott Tallon Walker Architects, Bouygues UK, and CannonDesign. The EHCD takes place annually in London and brings together thought leaders from around the world to discuss healthcare design research, policy, and practice in a changing global context.