Ballinger and GW Lead Tradeline Session on Effective Interdisciplinary Facilities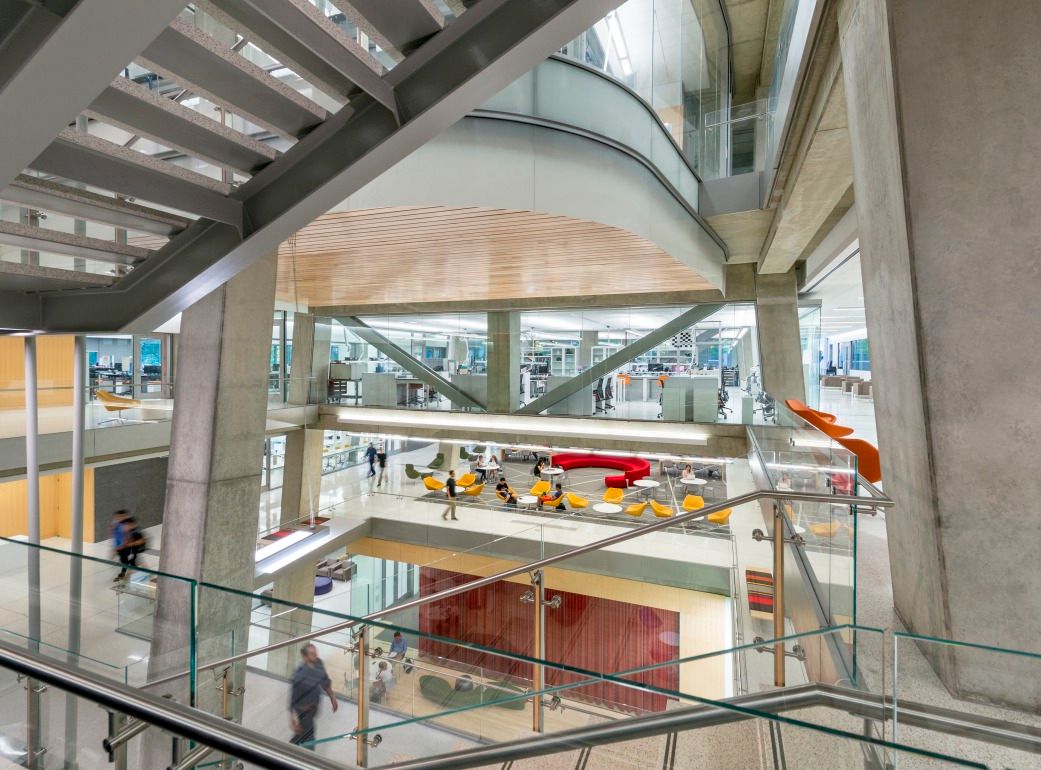 Ballinger Senior Principal Craig S. Spangler, AIA and Principal Rob W. Voss, AIA, LEED AP joined George Washington University's Dr. Can Korman on stage at Tradeline's 27th annual College and University Science Facilities Conference. Their talk, titled "Mixing Bowls for Science and Engineering: Recipes and Ingredients For Inspiring Interdisciplinary Learning and Discovery Environments," compared four academic building designs.
By exploring how openness and transparency relate to cost, code, culture and program, Ballinger provided attendees with tools and metrics for planning future interdisciplinary learning environments.
Tradeline is an industry resource that presents high level conferences focused on the latest planning, design, operations and financial thinking for the built environment. This year's College and University Science Facilities conference was held in Boston, MA.