Tour of A. James Clark Hall at University of Maryland, College Park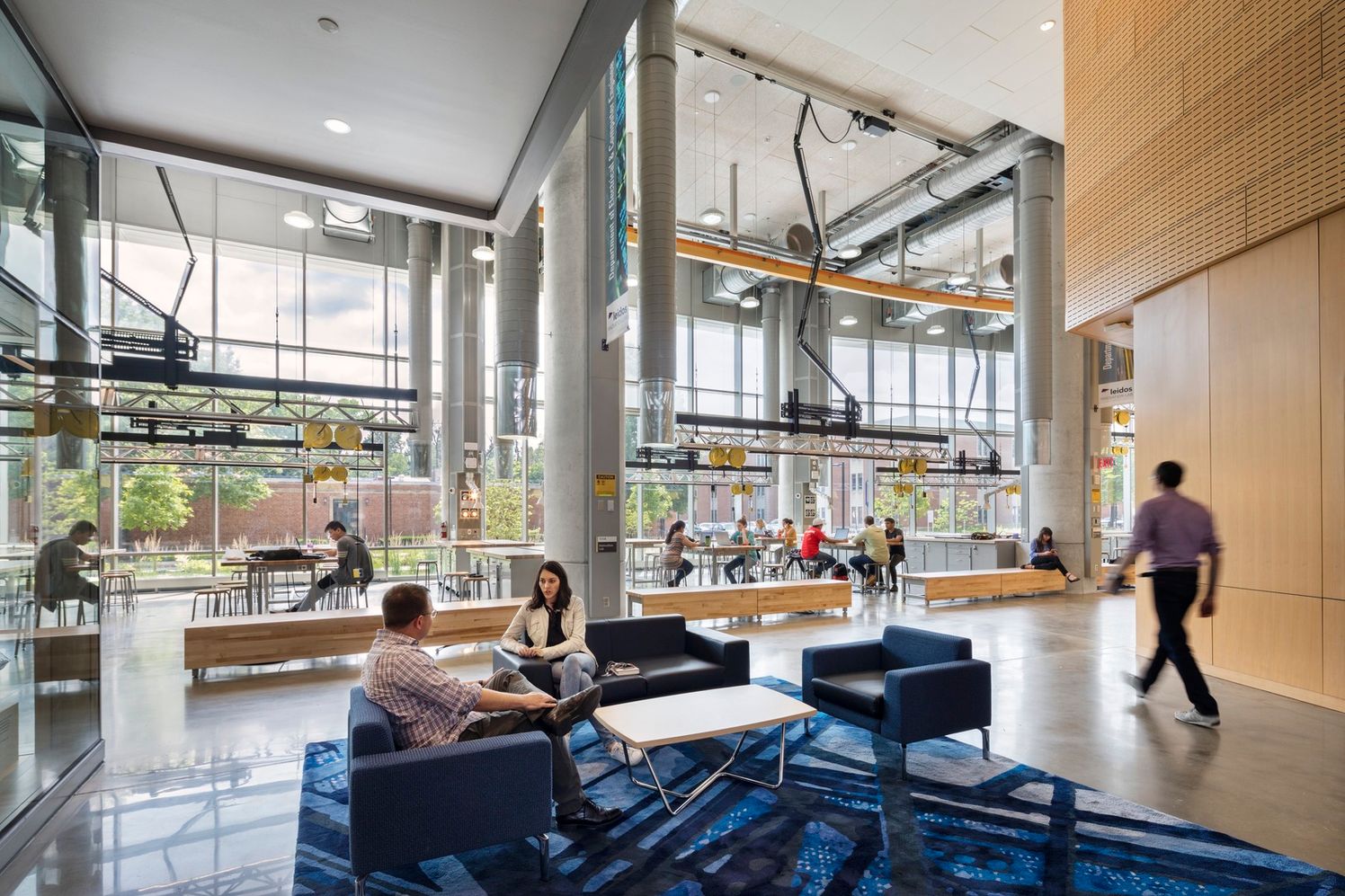 Ballinger led a tour of the A. James Clark Hall at the University of Maryland, College Park as part of the Society for College and University Planning (SCUP) 2019 Mid-Atlantic Regional Conference. The 184,000 SF Clark Hall facilitates world class learning and discovery by bringing together students and faculty across the spectrum of engineering disciplines into a vibrant innovation environment. A "working commons" promotes student team-based collaboration, and flexible, transparent research laboratories enable world class convergent bioengineering research. In addition to active learning classrooms and dynamic laboratory environments, the inclusion of the Leidos Innovation Lab and Robert E. Fischell Institute for Biomedical Devices results in a unique co-mingling of education and entrepreneurship that facilitates the transition of research from the lab to the marketplace.
The tour was led by Ballinger's Principal-in-Charge Craig Spangler, AIA, Engineering Principal Jonathan Friedan, PE, LEED AP, Project Architect Nicholas Hollot, AIA, LEED AP, Mechanical Engineer Bradford Crowley, PE, LEED AP and University of Maryland's deputy director of operations and maintenance Rob Hermstein.