we make places for healing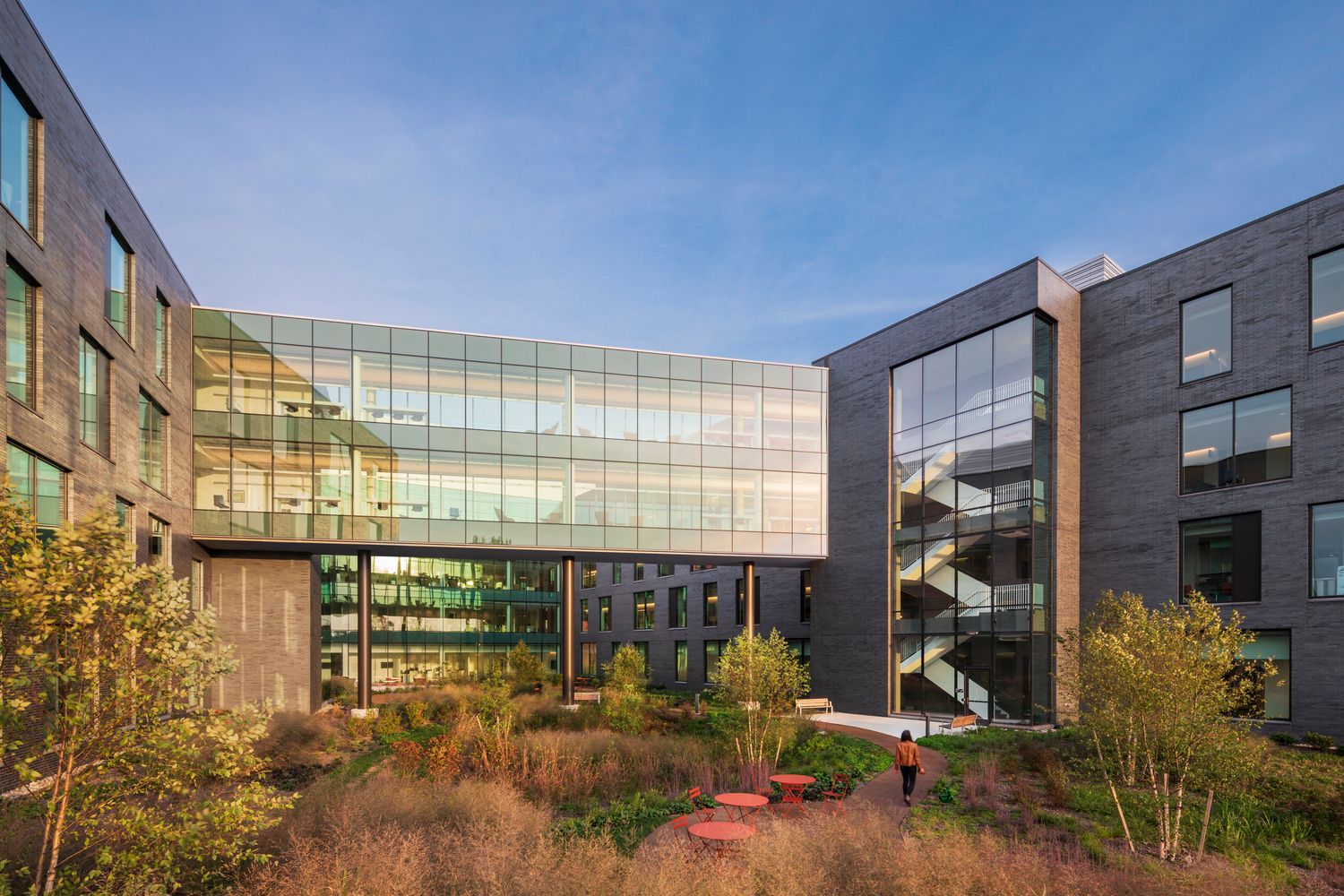 The challenges of healthcare design look very different depending on where you stand. An organization must balance the big picture with the smallest details, the demands of today with the possibilities of tomorrow. Clinicians and caregivers must toggle between break room and operating room, hands-on and high-tech. Patients and families have needs that are immediate, intimate, and individual, in an environment that if not designed properly can seem uncaring and impersonal and at odds with a hospital's mission.
clients
Our healthcare client list includes world-renowned research hospital systems as well as smaller, regional systems. All are committed to superior clinical results and excellence in patient care.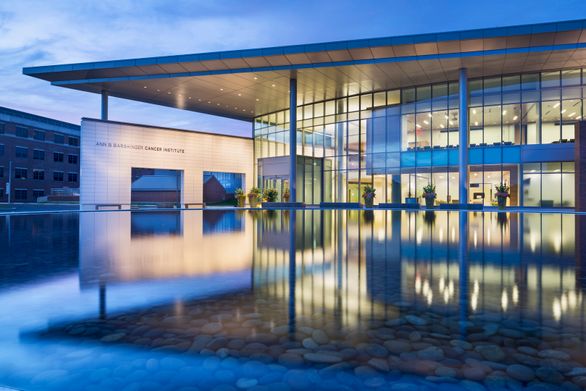 Penn Medicine
Ann B. Barshinger Cancer Institute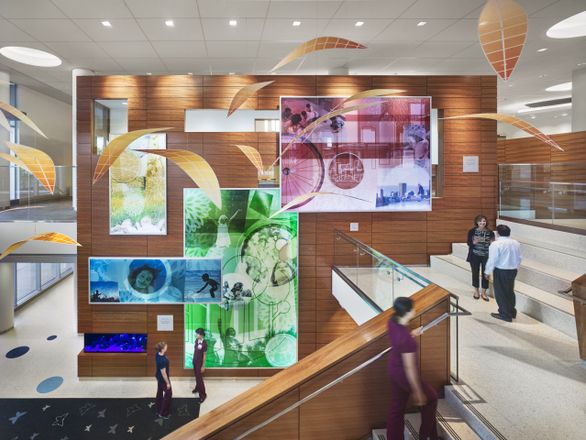 University of Rochester Medical Center
Golisano Children's Hospital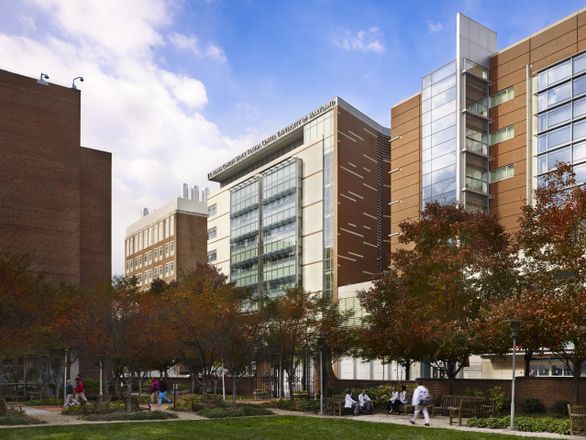 University of Maryland Medical Center
Shock Trauma Critical Care Tower
"Innovation and adoption of healthcare technology is accelerating. We recognize technology can enhance patient-caregiver interactions, but we also know it won't completely replace them. That means our focus is on integrating technology into healthcare spaces in a way that enhances and improves those interactions."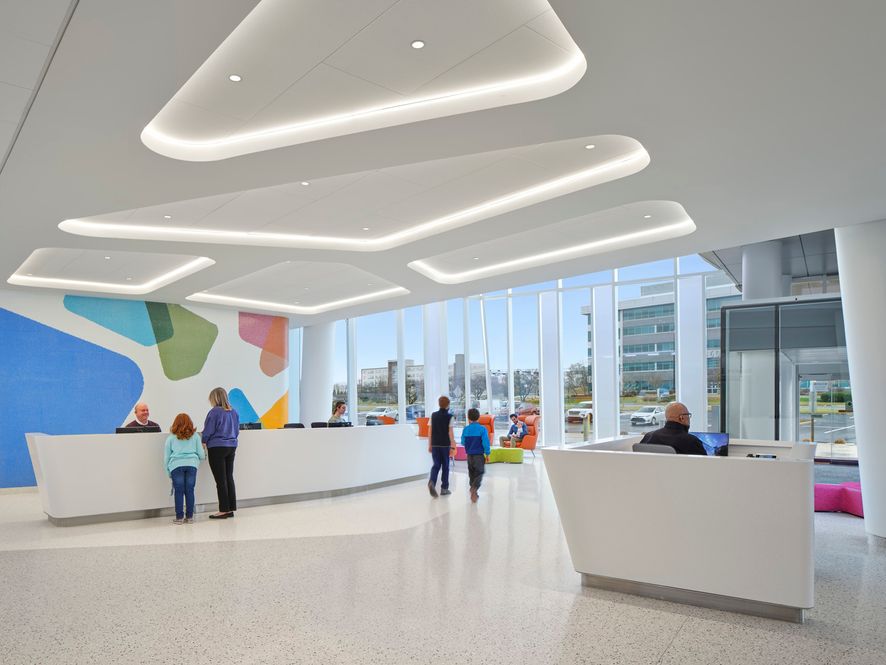 our approach
In the thirty-plus years that healthcare has been central to our practice, we have honed our ability to span the high-level, long horizon of healthcare's unfolding future and the on-the-ground, of-the-moment patient perspective. We collaborate with clinicians, administrators, researchers, and patients to create healthcare facilities that are flexible, cost-efficient, and market responsive. We embrace evidence-based design to create patient-oriented spaces within a technically and clinically complex environment. In a sector where advances happen daily, we draw on our ever-evolving knowledge of science and technology to create patient, family, and caregiver friendly spaces that foster health and healing.
healthcare recognition
2021 — American Institute of Architects Pennsylvania, Honor Award

Radnor Ambulatory Care Center

Penn Medicine

2021 — American Institute of Architects Philadelphia, Honor Award

Radnor Ambulatory Care Center

Penn Medicine

2021 — American Institute of Architects / Academy of Architecture for Health, National Healthcare Design Award

Radnor Ambulatory Care Center

Penn Medicine

2021 — Healthcare Design Showcase, Finalist

Radnor Ambulatory Care Center

Penn Medicine

2020 — Interior Design Magazine, Best of Year Honoree

Alexandra Cohen Hospital for Women and Newborns

NewYork-Presbyterian

2020 — Chicago Athenaeum, American Architecture Award

David H. Koch Center

NewYork-Presbyterian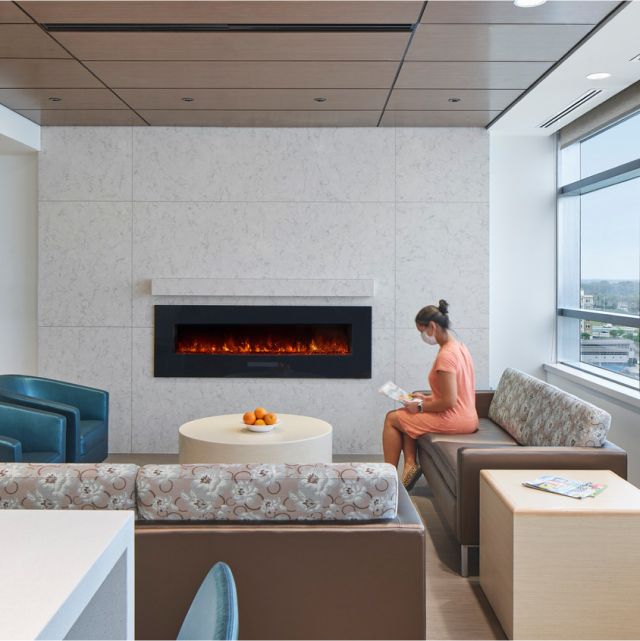 Advances in healthcare rely on scientific innovation and discovery. We work with notable academic medical centers and research institutions that are accelerating breakthroughs, from bench to bedside. Translational medicine is an area of our experience.