Fascitelli Center for Advanced Engineering Wins DVASE Outstanding Project Award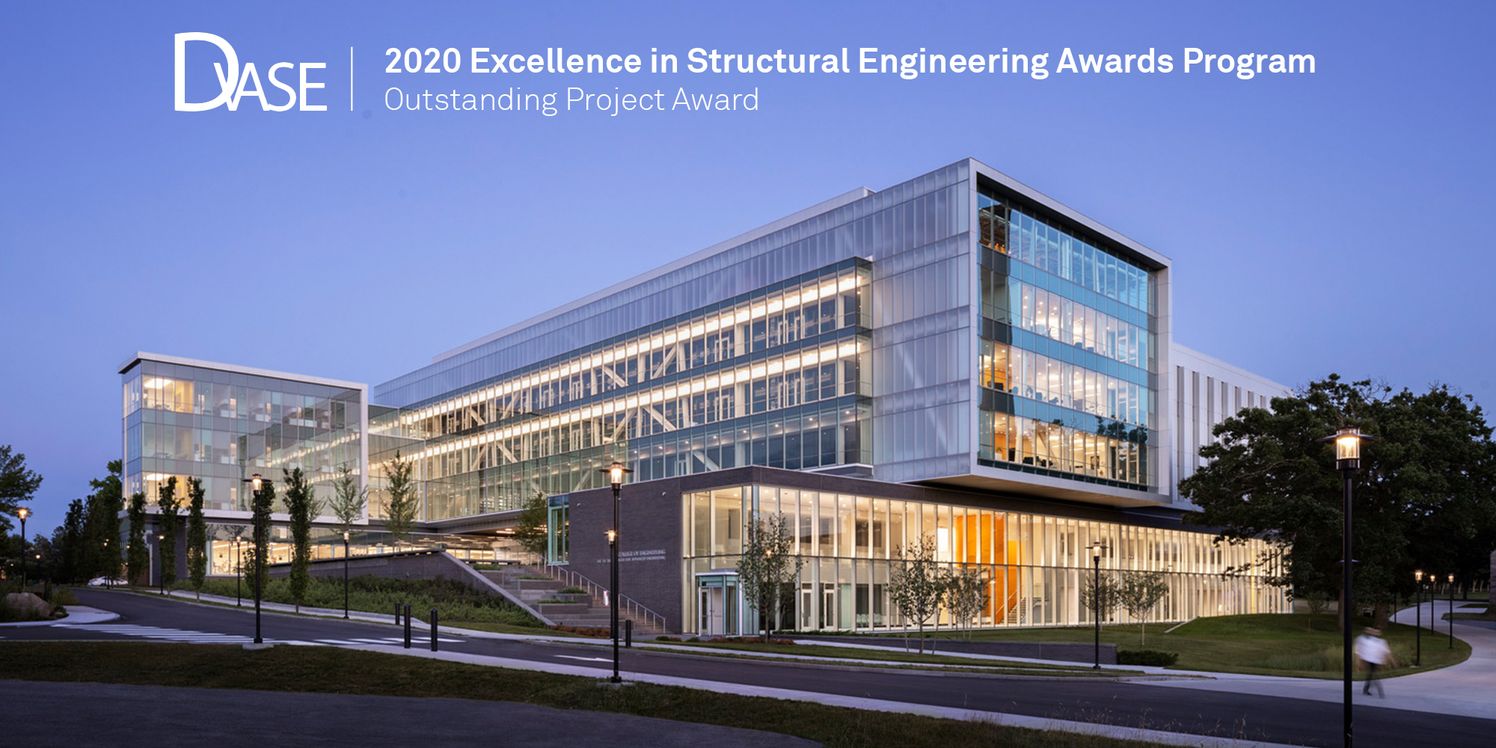 Ballinger's Fascitelli Center for Advanced Engineering at the University of Rhode Island (URI) was recognized by the Delaware Valley Association of Structural Engineers (DVASE) with the 2020 Outstanding Project Award. DVASE's annual Excellence in Structural Engineering program highlights engineering feats that display inventive and artful tackling of difficult project challenges.
Constructed on the former site of five demolished buildings on URI's main South Kingstown campus, the Fascitelli Center serves as a "bridge" between the liberal arts programs at campus south and the basic sciences at campus north. To create a literal bridge, the central bar of the building is supported by three four-story tall architecturally exposed steel trusses, each with 160-foot center spans. This layout allows the first floor commons area to be an unobstructed, all-glass pass-through from campus south to north, with no need for visible supports. To support engineering education, the major truss members are clearly evident, cutting diagonally through each floor in a large "X" to be viewed by all approaching the building.
Winners were honored at a virtual awards program.