Tradeline Features Ballinger's Workplace Strategy Team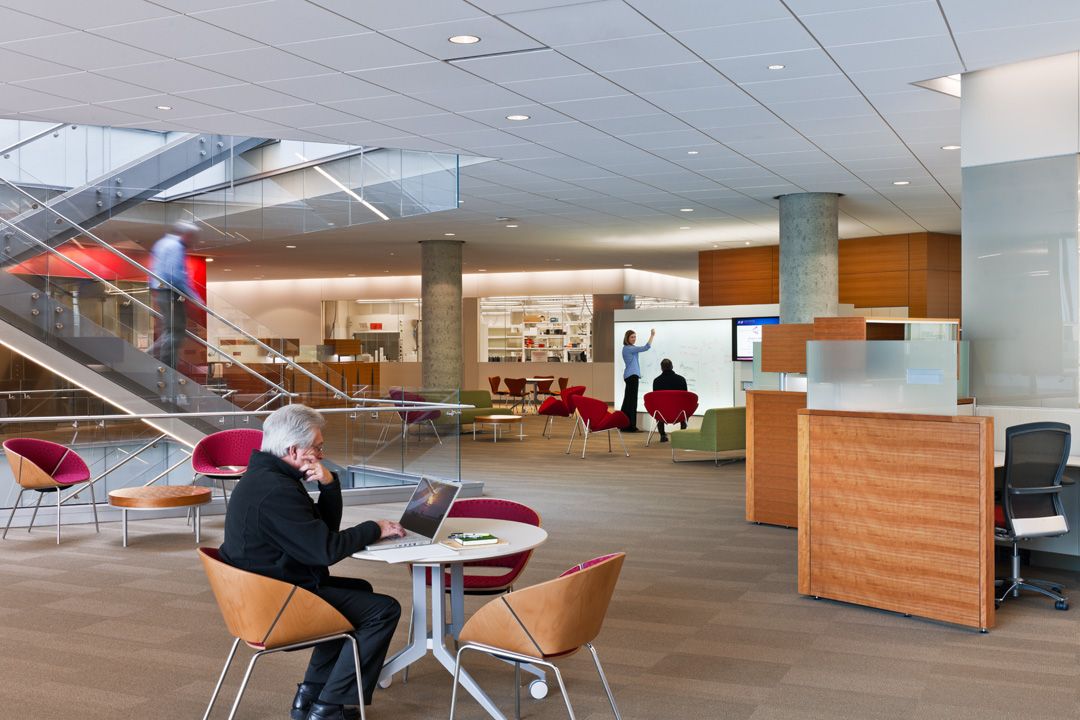 Ballinger's Workplace Strategy team was recently featured in a Tradeline report entitled, "Culture Drives Collaboration; Space Design Enhances It." The article focuses on Ballinger principal, Keith Mock, AIA and Ballinger designer, Katherine Ahrens, LEED AP, and how they combine an understanding of a client's office culture with a library of industry metrics and research on space utilization to arrive at a tailored workplace strategy and design.
The report presents a number of case studies across a range of industries. In the case of the University of Wisconsin's Wisconsin Institutes for Discovery, the University's desire for a strong sense of community inspired a design that combines lab modules, open collaborative areas, and amenities such as shops and restaurants to promote formal and informal learning.
At a Boeing helicopter factory in Pennsylvania, Ballinger's Workplace Strategy team was tasked with reorganizing the space to integrate engineers into the factory to optimize collaboration while allowing for sufficient space for focused work.
For Merck's New Jersey headquarters, Ballinger engaged in a year-long research project that included a 27,000 SF pilot workspace to create a custom solution that reflected the Merck culture and work style.
To learn more about Ballinger's methods for leveraging office culture to create successful workplace designs, read the full article.