The Dr. Ala Stanford Center for Health Equity Opens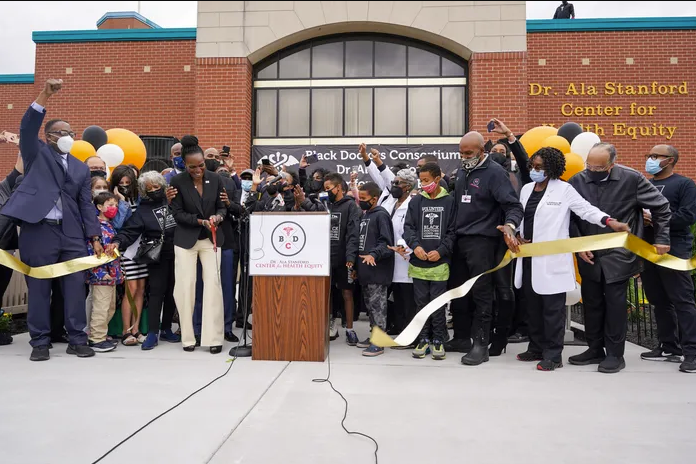 The Dr. Ala Stanford Center for Health Equity (ASHE) held a ribbon-cutting ceremony on Wednesday, October 27, and officially opened its doors on Wednesday, November 3. Located in the Deliverance Evangelistic Church on Lehigh Avenue in North Philadelphia, ASHE's goal is to offer equal healthcare to all, specifically underserved communities in Philadelphia.
The Black Doctors Consortium, founded as The Black Doctors Covid-19 Consortium by Dr. Ala Stanford in April 2020, provides care at the clinic to all patients, infants to adults, and accepts all forms of insurance. "For us, it doesn't matter what type of insurance you have or don't have. You're going to see the same people, you're going to get the same level of care, and that's what we plan to deliver for everyone who comes into the door," Dr. Stanford said.
The primary care clinic includes eight exam rooms and three private behavioral health spaces and will offer a range of services, including adult and pediatric well check-ups, OB/GYN, and phlebotomy labs. A small team from Ballinger, led by Director of Healthcare Planning Christina Grimes, with Jonathan Friedan and Courtney Petrella, donated initial planning and design services for the healthcare facility. The group evaluated the existing layout and mechanical systems and presented design options to Dr. Stanford to create a permanent home for the group within the church.
Photo courtesy of The Philadelphia Inquirer (Thomas Hengge, staff photographer).