SCUP Tours Interdisciplinary Life Sciences Building at UMBC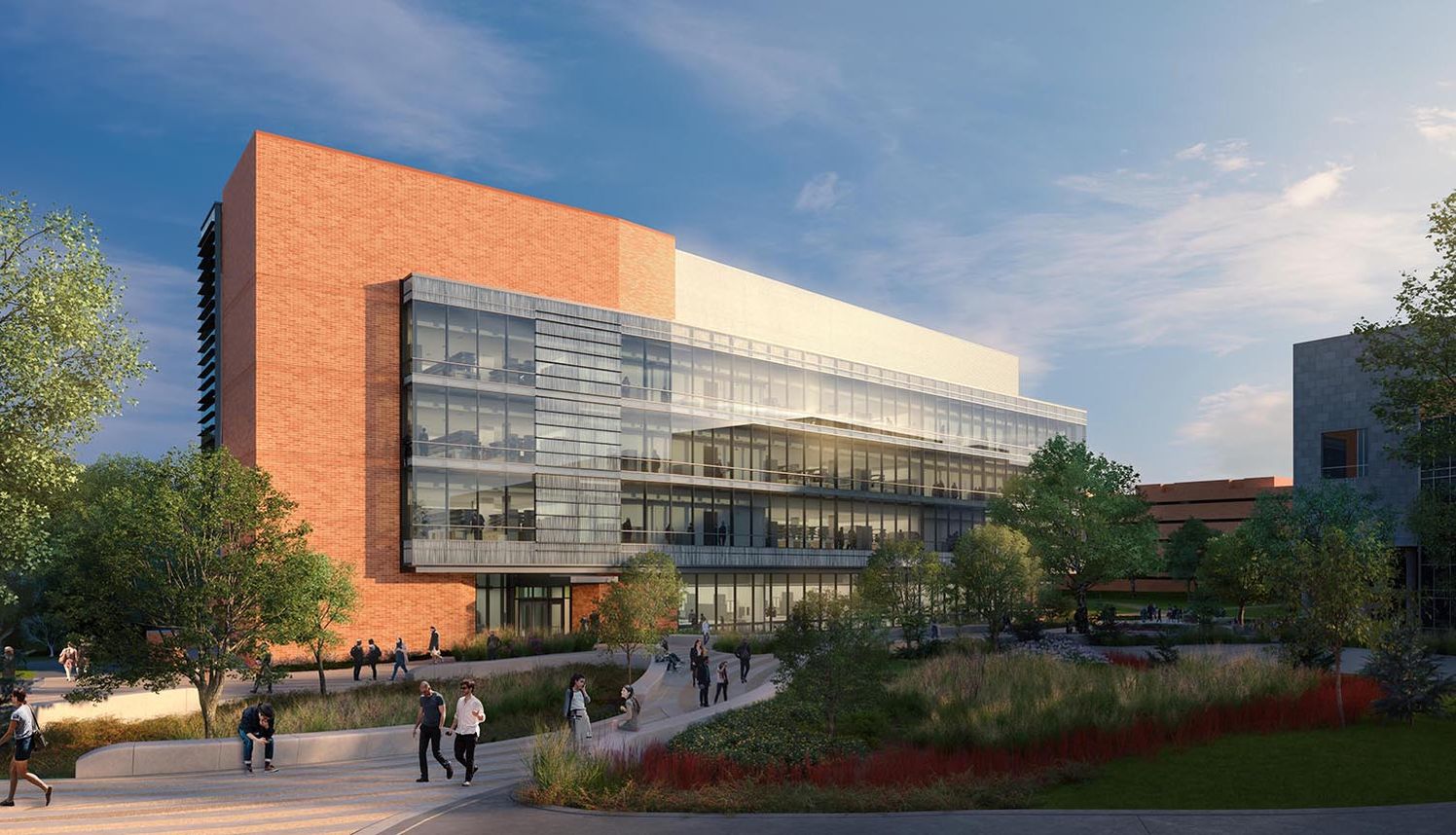 Ballinger co-led a tour of the Interdisciplinary Life Sciences Building at the University of Maryland, Baltimore County as part of the Society for College and University Planning (SCUP) 2019 Mid-Atlantic Regional Conference.
Located in the center of campus, the Interdisciplinary Life Sciences Building (ISBL) will be a shared hub for research and teaching and home to multi-disciplinary instructional laboratories. Ballinger provided architectural and engineering services for the 130,000 SF building, which is scheduled to open in summer 2019.
The tour was led by UMCB, Ballinger and Whiting Turner. Tour guides from UMBC included Project Manager Tom Argasinski, Director and University Architect Joe Rexing, and Associate Director for Quality Management Larry Hennessey. Ballinger was represented by Project Designer Steve Bartlett, AIA, LEED AP, Project Director Rob Voss, AIA, LEED AP, Project Architect Edward Strockbine, RA, LEED AP and Project Engineer Michael Radio, PE, CEM, BEMP, LEED AP. Whiting-Turner tour guides included Senior Project Manager Andrew Light, Project Manager Stephen Chesko and Senior Superintendent Eric Gresham.
SCUP is a community of higher education leaders responsible for the integration of planning on their campuses and for the professionals who support them. Their 5000+ members represent the areas of planning, finance, administration, research, and IT who are charged with planning for the future of colleges and universities and the success of students.