Evaluating the Benefits of Decentralized Stations Beyond Patient Visibility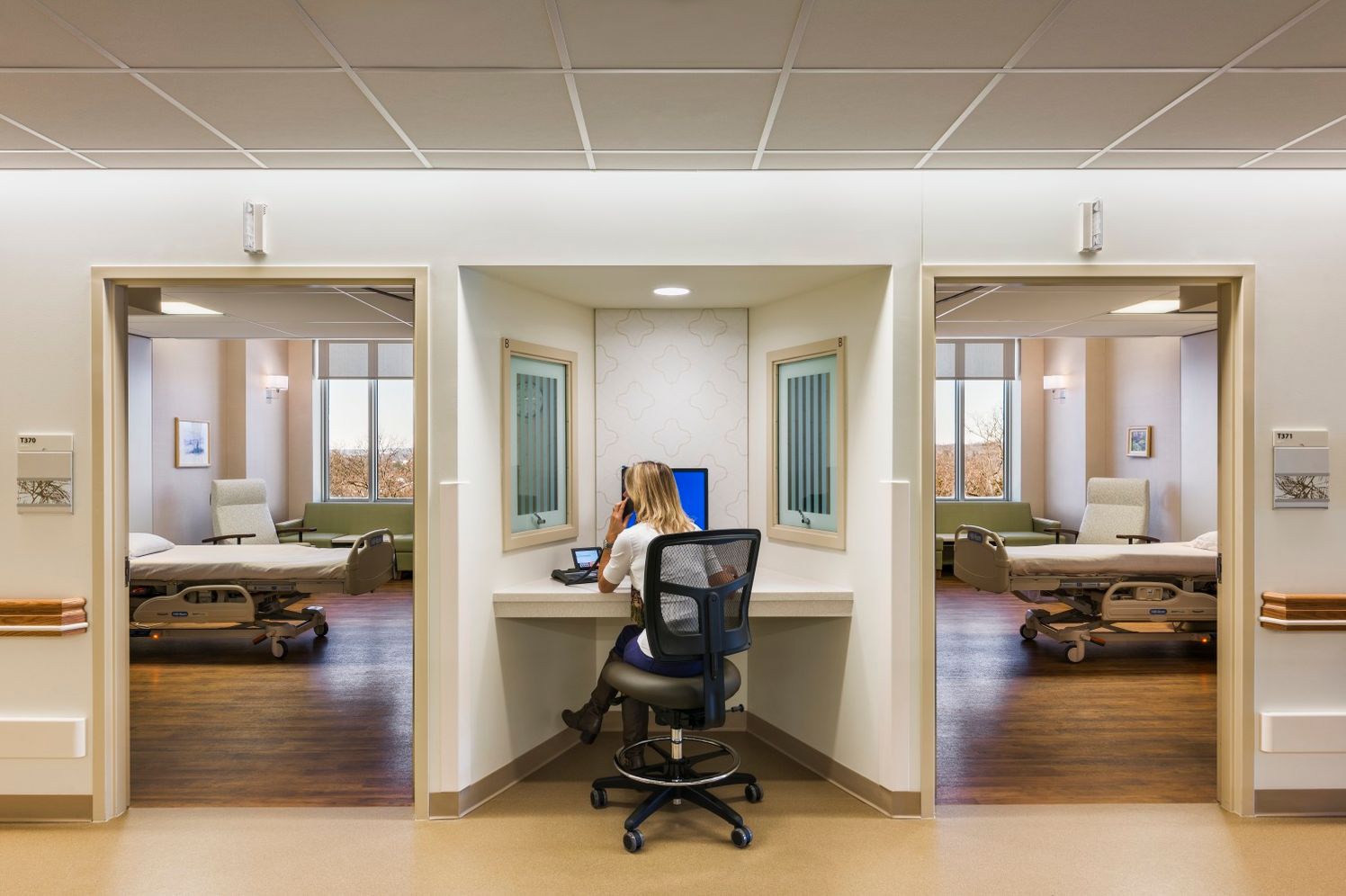 Ballinger recently conducted a post-occupancy evaluation to assess how effective the inclusion of decentralized caregiver stations are toward improving staff and patient experience in the medical/surgical inpatient environment.
The research team focused on the Ballinger-designed Lasko Tower at Penn Medicine Chester County Hospital that was completed in 2015 and utilized data and survey results to compare the new floors, each featuring decentralized caregiver stations to existing units which previously accommodated the same patient populations and were built with a single caregiver station and no decentralized stations.  By controlling for patient populations and consistent staff, the study focused on the physical environment. Its results support a strong case for the use of decentralized stations with benefits extending beyond patient visibility.
This research was published by the AIA AAH Academy Journal in an article written by Ballinger Senior Principal Louis A. Meilink, Jr. FAIA, FACHA, ACHE and Christina Grimes, AIA, LEED BD+C, EDAC entitled "The decentralized station: More than just patient visibility".