Cultivating Workplace Culture Amidst Evolving Worker Expectations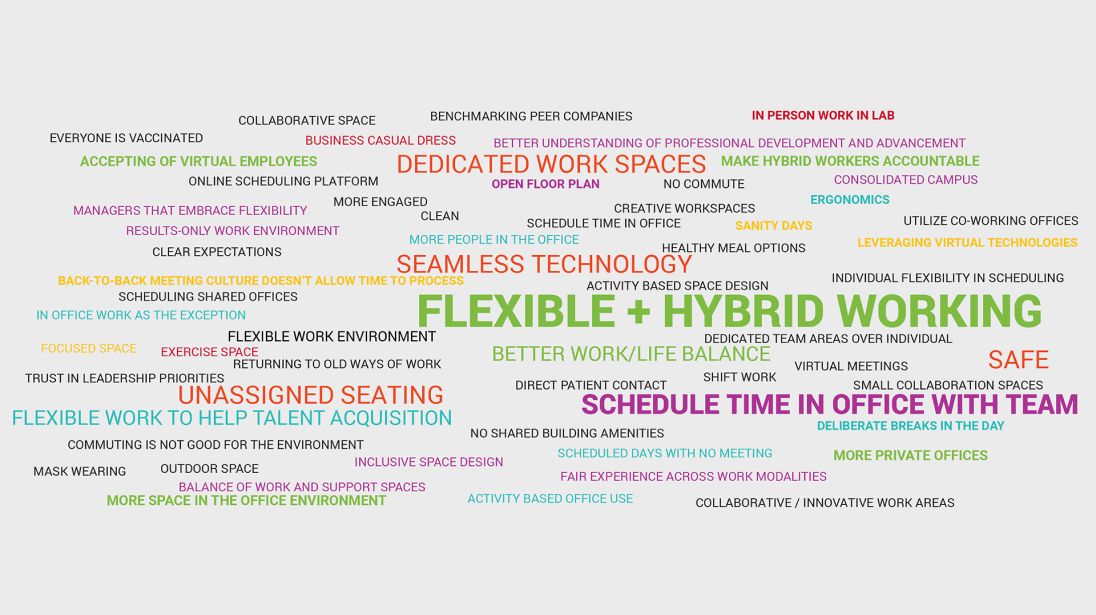 As the US economy rebounds and job growth continues, companies are competing to attract and retain talent while confronting changing employee expectations about the office environment. Ballinger's clients are asking: How can space be organized to foster face to face interaction while ensuring employee safety? What does it mean to be both local and global? How can policies enable flexibility while safeguarding equitable access to career development opportunities, learning and mentorship?
Ballinger's work with diverse life science clients give us insight into how organizations are addressing these questions and the many others brought on by remote and hybrid work. One of our recent research projects shed light on what employees value in a workplace, and revealed key decisions leaders must consider to engage workers, optimize real estate, and ensure continued productivity.
Our Research and Strategy team was engaged to survey employees of a biotech company and facilitate conversations with its senior leaders about the future of the organization's workplace. The survey, administered to over 600 employees across their growing local and global organization, found that 91% of respondents feel flexibility in where they work maximizes their ability to successfully do their job. About working virtually, 80% of respondents feel they're able to collaborate successfully with colleagues remotely and 67% report a healthy work/life balance. Concurrently, the survey revealed feelings of "Zoom fatigue," and apprehension about the potential health risks of sharing in-person space. Most employees expressed a desire to continue to work virtually or have schedule flexibility for some portion of their work week. In envisioning their workplace of the future, employees identified both spaces to focus and collaborate as being important to the workplace environment.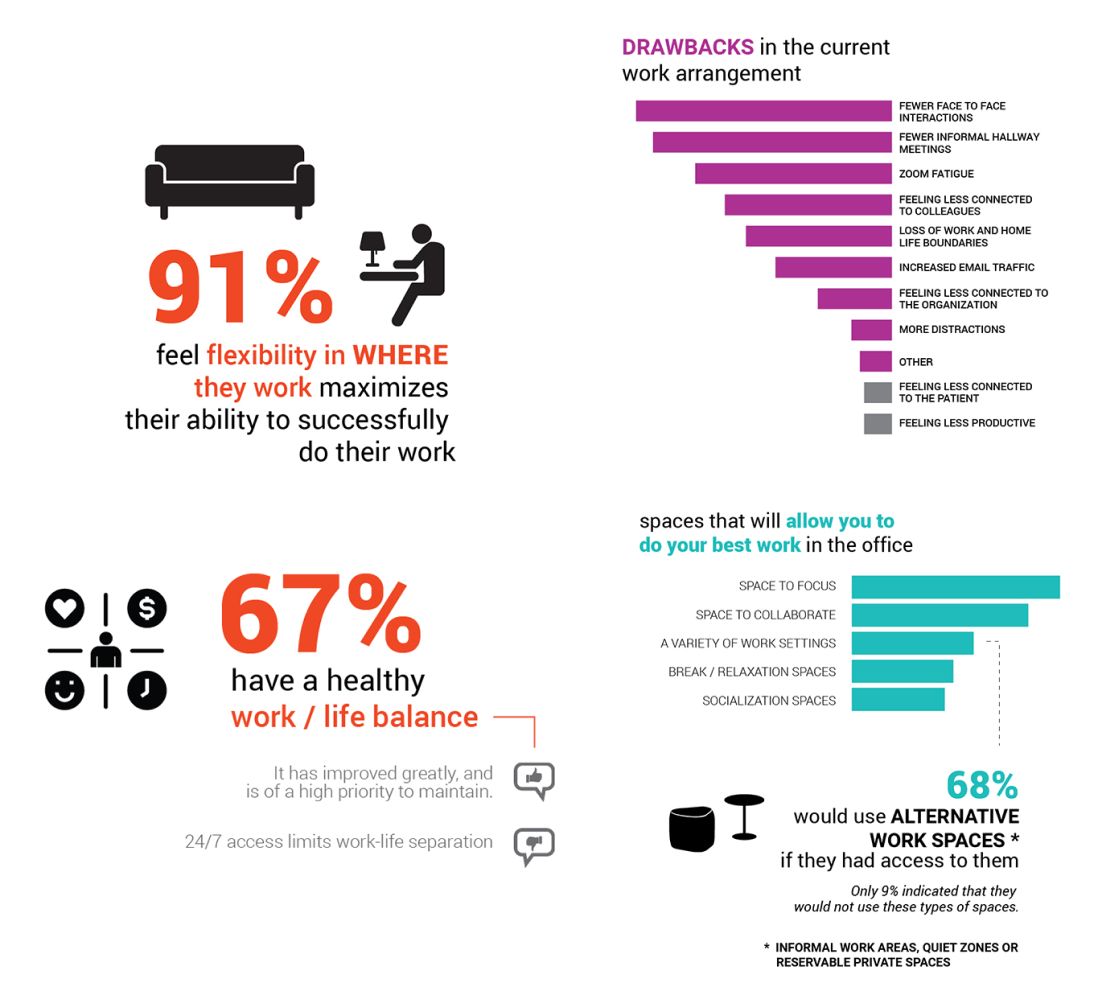 An analysis of the survey results informed a leadership workshop, which focused on defining requirements for the future workplace and identifying ways to better support the collaborative work process. The workshop explored hybrid work from the employee and management perspective, as well as office space types, policies, and wellness goals. A final report captured the survey results and workshop takeaways, establishing key findings that helped shape the organization's future workplace aspirations and return to office parameters.
A rigorous workplace research phase can support change management programs and build trust among employees. By recognizing the intersections of policy, talent growth and recruitment, inclusion and well-being, and the workplace as a key component of a company's identity, life science leaders can help reinforce and strengthen their workplace culture.