Penn Medicine Chester County Hospital Celebrates Expansion Opening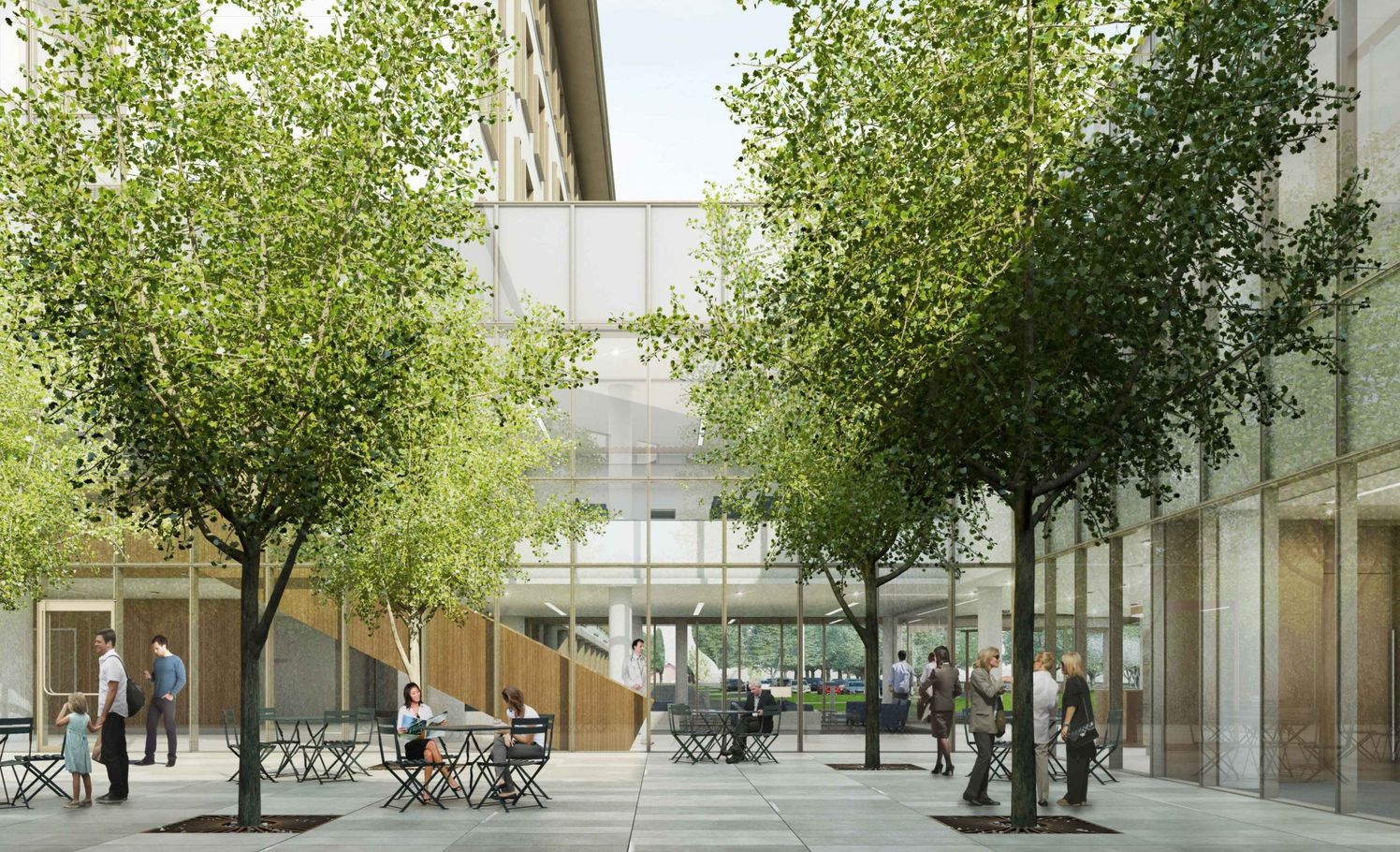 Tomorrow, March 7, Penn Medicine Chester County Hospital will celebrate the opening of a 250,000 SF expansion and 26,000 SF renovation designed to transform the campus and improve patient care. Chester County residents will have the opportunity to gather at the new Pavilion for a ceremonial ribbon cutting and celebration.
The design of Chester County Hospital's expansion is inspired by the Mediterranean heritage of the hospital's original building, designed in the 1920s. Comprising a new main entry, procedural platform, emergency department, parking garage and new bed tower, the expansion will make world-class healthcare accessible to all in Chester County.
Ballinger completed the first phase of the expansion, Lasko Tower, a 100,000 SF, four-story building with patient rooms for telemetry, surgical care, and maternity units, in 2014.  A post-occupancy evaluation of Lasko Tower was then completed and its findings were used to inform the design of the next phases of the expansion.
A new emergency department, with a separate entrance, will significantly expand the hospital's capabilities to better serve the needs of patients and is designed with the flexibility to become a trauma center. The expansion features private prep-recovery rooms with decentralized care, as well as surgical and interventional rooms co-located for collaboration, flexibility and efficiency of shared resources.
New glass elements and courtyards compliment the white stucco and tile roofs of the existing campus. They enable intuitive wayfinding while providing access to daylight and nature. A ground floor courtyard serves as a verdant extension of the lobby, with seating beneath a canopy of ginkgo trees. Designed to achieve LEED Silver certification, the project includes an expansive green roof atop the procedural platform. Rooftop plantings will improve stormwater management, reduce heat build-up, and provide green views for guests.