Judging a Book by Its Cover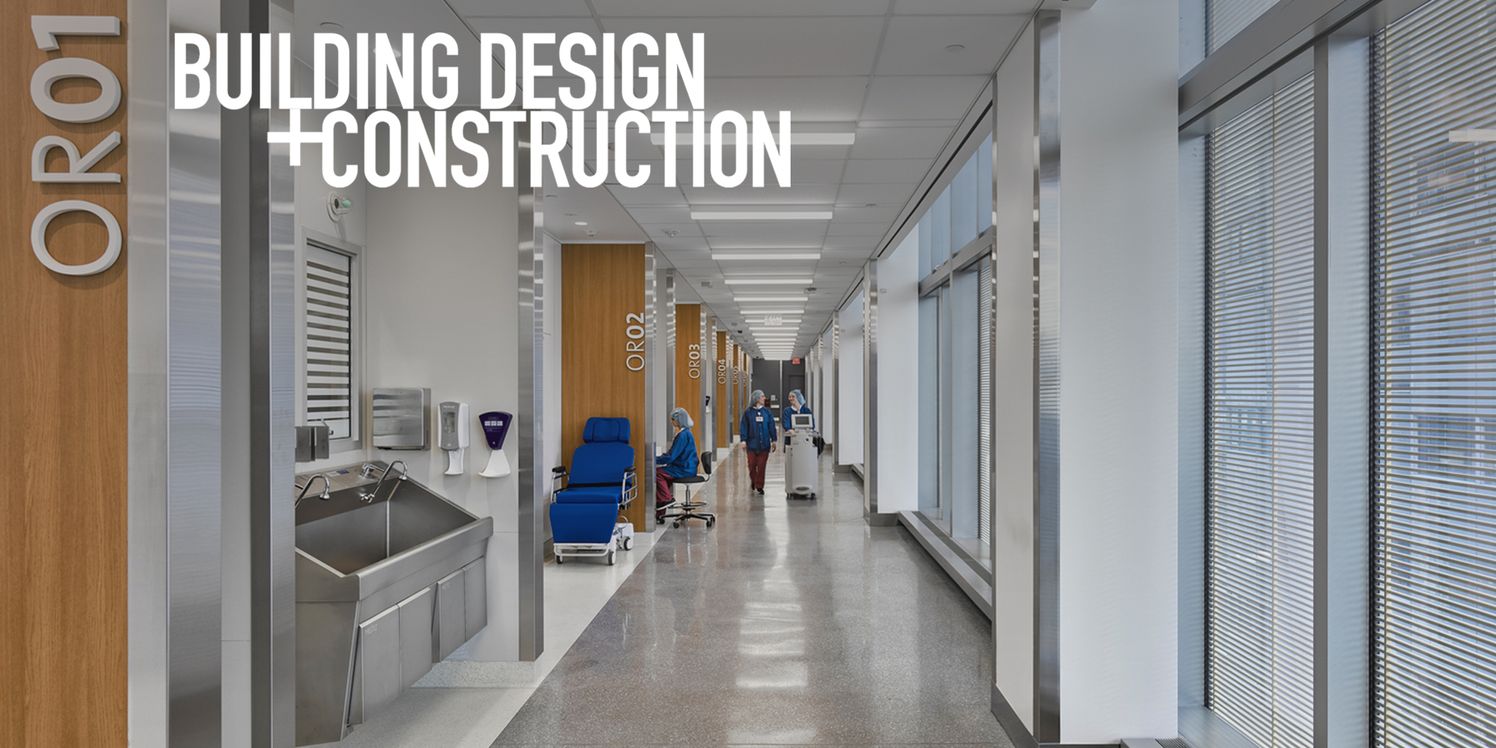 Building Design + Construction (BD+C) profiled the NewYork-Presbyterian David H. Koch Center, which was recognized with a Building Team Award from BD+C this year.
Excerpted from Building Design + Construction:
This 17-story building encompasses three separate programs: The David H. Koch Center Ambulatory Care Center, Integrative Health, and the Alexandra Cohen Hospital for Women and Newborns that occupies the top six floors and is designed to support a future 230,000-sf overbuild.
The client's vision was guided by six patient-centric and operational-efficient planning and design principles that emphasize quality and flexibility.
Three architectural firms collaborated on devising a unified concept that achieves the highest degree of patient experience. Doctors, nurses and staff were involved in the development of the facility, too. During the design phase, the team conducted a series of future technology work sessions, seeking opinions from clinical leaders, medical equipment research and development teams, and IT experts in order to anticipate future developments in healthcare technology, effectively designing flexible rooms that could be equipped with technology that didn't exist yet.
For example, a vertical zone of removable curtail wall panels, known as "the zipper," enables new medical equipment to be hoisted into the building. The selective use of long structure spans in procedure areas maximizes floor plate efficiency by created large zones of unobstructed floor area and enabling floor-to-floor standardization.
One of the Building Team's key objectives was the implementation of the Last Planner System, which began during the foundation and superstructure phase in 2015. This collaborative approach produced a detailed master plan whose result was the completion of the building ahead of schedule.
The scheduling was abetted by a "Clean Sweep" approach that organized each floor into three zones, each of which was treated as an independent handover. As a result, punch-list items were completed in half the normal time. Task forces were formed specifically to resolve punch-list and Department of Health-related items.
Other discussions among the Building Team and experts helped to identify changes and accommodations that made this project work. These include:
Shifting the location of caissons and installing added grade beams to maintain the structural integrity of five sub cellars.
Locating the diagnostic imaging department to the 7th floor rather than the basement, partly for purposes of sustainability;
Locating infusion and radiation oncology departments on the 4th floor with daylight and views. Moving the LINAC Vaults to that floor required coordination among multiple trades to sequence installation. The infusion spaces range from private to community areas and are designed for a variety of treatment types. The surfaces installed in these rooms—made from wood, stone, and natural materials—are meant to evoke comfort and ease.
The building's curtain wall is one of its distinguishing features.
On the clinical floors, wood screen was inserted into the triple-glazed assembly, along with an undulating frit pattern, giving the curtain wall—the first of its kind at this scale—its rich character. Each of the curtain wall's 18×18-ft panels was initially loaded onto floors, staged, and installed using an outrigger system. For purposes of trade efficiency, the team eventually switched to using one of the existing tower cranes, a decision that increased production by 37%.
This strategy enabled a visually distinctive and highly sustainable curtain wall that recesses at the 40-ft-high lobby level to give the building institutional gravity and transparency. The lobby looks onto an adjacent garden at Rockefeller University, and its open staircase inside leads to a mezzanine with food service, seating options, and connection to the Integrative Health program. Gathering areas were designed with a welcoming, hospitality-like ambiance.
The exterior edge of each floor plate is reserved for circulation and open areas, which provide occupants with natural lighting and views, even during infusion or when in transit to operating areas. The clinical floors, organized with perimeter circulation, give patients and visitors the opportunity to experience the façade on a more personal scale.
A clinical floor typically includes a sky lobby, 12 procedure rooms, and 36 private prep and recovery rooms, whose proximity minimizes patient movement. Operating rooms are accessed through a light-filled corridor. The operating suites and interventional procedure rooms are equipped with the latest in advanced medical technology.
This is New York City's first hospital to be certified LEED Gold. A green roof covers 30% of the roof area, helping to reduce the urban heat island effect and to slow stormwater runoff. The curtain wall system is designed to mitigate solar heat gain and ensure interior comfort.
Critical building systems and infrastructure that are essential to maintaining building operations during an emergency were located to protect and isolate them from hazards. Back-up systems and redundancy are incorporated into the design so that the hospital can deliver uninterrupted care during a severe weather occurrence.
The Koch Center also showcases a fully integrated art program that hosts a diverse collection that includes a vibrant mosaic-tile wall by Brazilian artist Beatriz Milhazes that adorns the building's patient drop-off area.