Maternity Center Offers Privacy and Distancing to All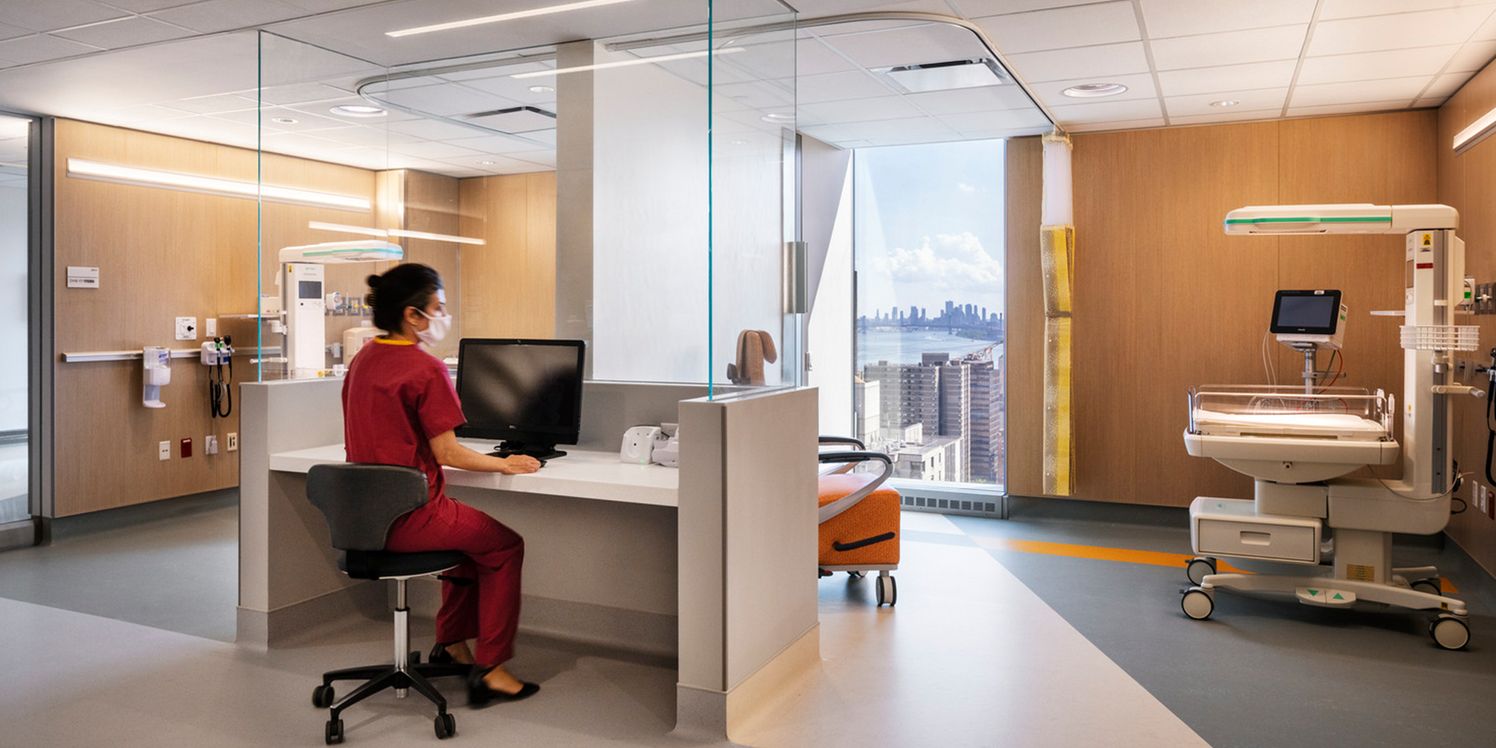 Local news station NY1 covered the opening of the NewYork-Presbyterian Alexandra Cohen Hospital for Women and Newborns, a 246,500 SF hospital within the David H. Koch Center.
Excerpted from NY1:
Inside the new Alexandra Cohen Hospital for Women and Newborns it's all about care and comfort.
Dr. Laura Riley offered an exclusive look inside the new facility at New York Presbyterian David H. Koch Center which features 75 all-private antepartum and postpartum rooms which hospital administrators realized would be a benefit to treatment when the pandemic hit as the project neared its completion.
"We realized that this space is going to be even better for us because with the pandemic we needed women to have private rooms," said Dr. Riley, Chief of Obstetrics and Gynecology.
It's a feature moms-to-be like Lucy Bai say will provide some peace of mind when she delivers her baby, knowing that social distancing is incorporated into the design.
"I think it's definitely put me at ease now a little bit more than it did before because we do know a little bit more about this virus" said Bai. "We do know that wearing masks are effective. I'll be wearing a mask. I know the doctors and nurses will be wearing a mask," she said.
Families whose babies are being treated in the Neonatal Intensive Care Unit will also have their privacy. Riley says everything is state of the art to give mom and baby the best start.
"Having that private space from the time that you come in to the time that you leave I think is really special, it also allows us to really personalize the care" said Riley.
And now with triple the space currently available at the hospital, administrators expect to handle around seven thousand births per year once the center opens on Sunday.