Bryn Mawr Hospital Celebrates Opening of New Patient Pavilion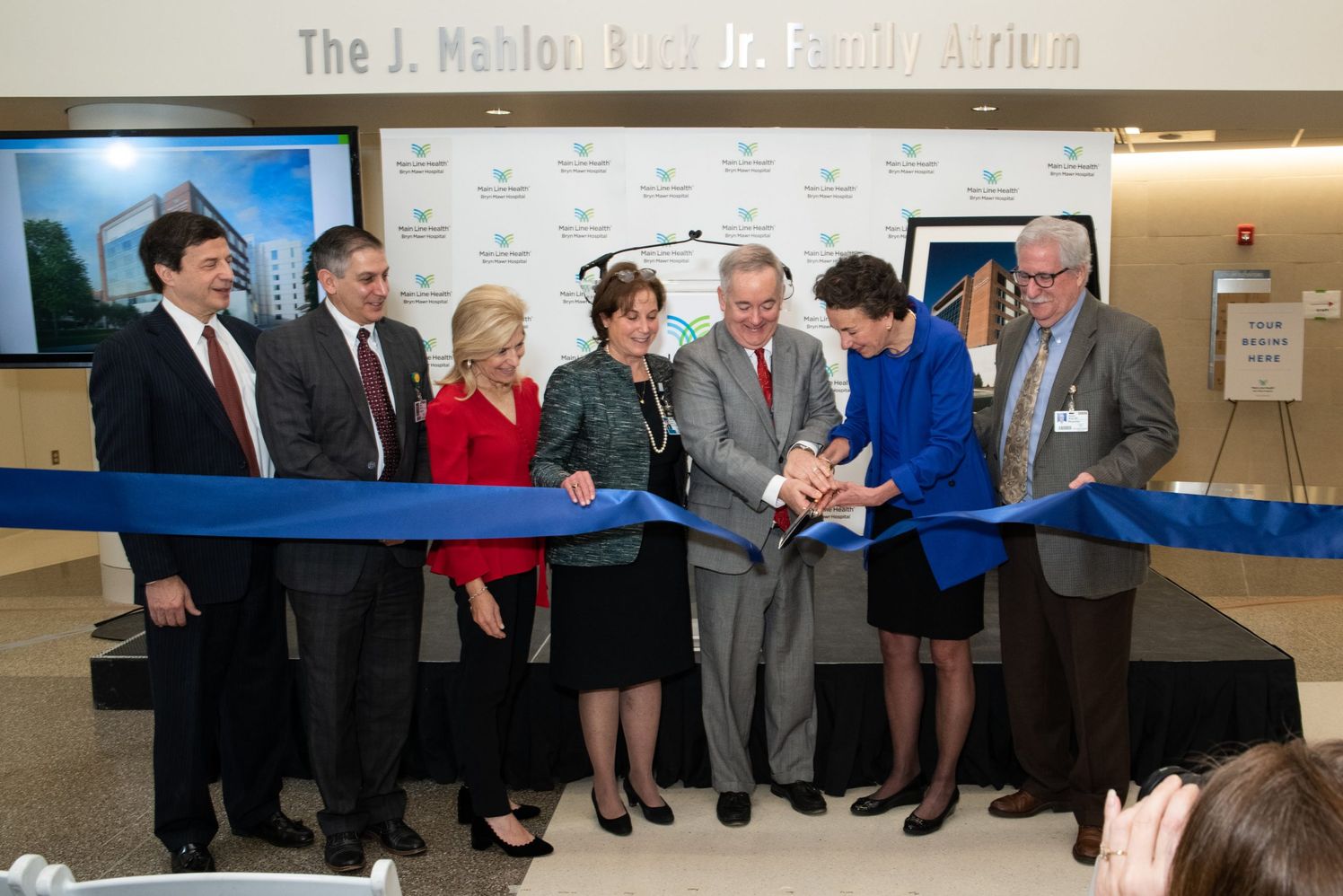 Bryn Mawr Hospital, part of Main Line Health, celebrated the opening of a new 256,400 SF eight-floor patient pavilion. Ballinger provided MEP and fire protection engineering services for the transformative modernization. The engineering team was tasked with prioritizing patient safety in the event of an emergency, while also reducing energy use.
The new power system for the campus has 100% emergency backup via onsite generators. This enables the hospital to operate in "island mode," meaning hospital operations can continue without service interruption, even in the event that the hospital is isolated from the local electricity distribution network.
The pavilion is designed to meet LEED Silver requirements, as outlined by the United States Green Building Council (USGBC). The new operating room (OR) platform employs a Dedicated Outside Air System (DOAS) with active desiccant dehumidification and individual air handlers for each OR space.  This system allows each OR to be individually set to a temperature between 60 and 80 degrees and maintain humidity between 30% RH and 50% RH without using reheat energy. Individual temperature and humidity controls increase staff and patient comfort and contribute to reducing energy costs. Ballinger also designed an upgraded 5,200 ton chiller plant and a high-rise fire sprinkler system that includes pioneering technology to avoid requiring pressure-reducing valves throughout the system, saving long term ownership costs. Other sustainable features include LED lighting controls and green roofs.