Linode Headquarters Featured in Preservation Magazine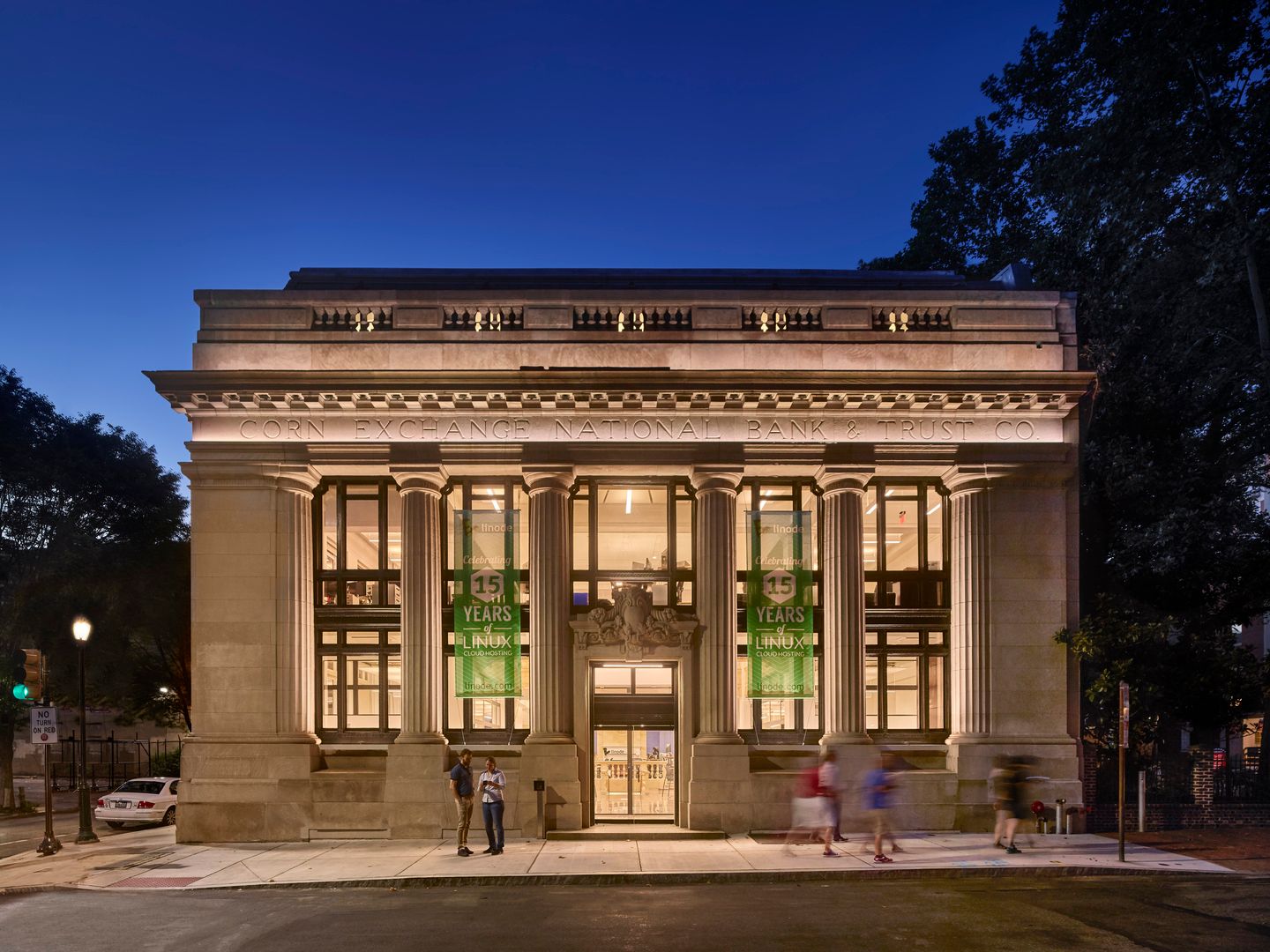 The spring issue of Preservation magazine includes a piece about Ballinger's recent historic preservation and adaptive reuse project, Linode Headquarters.
The Philadelphia landmark, known for its neoclassical style and history as a former MTV Real World house, was built for the Union Bank of Philadelphia in 1902.
Linode, a growing cloud hosting company, chose the historic Philadelphia building as their new headquarters and selected Ballinger to renovate the 22,300 SF space.
The renovation resulted in an open, authentic, transparent workspace that supports Linode's efforts to attract and retail talent. Ballinger successfully assisted Linode in the approval of Federal Historic Preservation Tax credits, allowing Linode to apply 20% of the renovation cost, including construction and soft costs, to their tax liability.
Ballinger's Director of Historic Preservation, Fon S. Wang, AIA, LEED AP, is quoted in the piece, reflecting on her passion for the project. "I love the idea of the building having a new life with a completely different group of people." Published by the National Trust for Historic Preservation, the magazine celebrates historic places through in-depth features, personal essays, and vibrant photography.