Gene Therapy Cleanroom Facility Wins International Award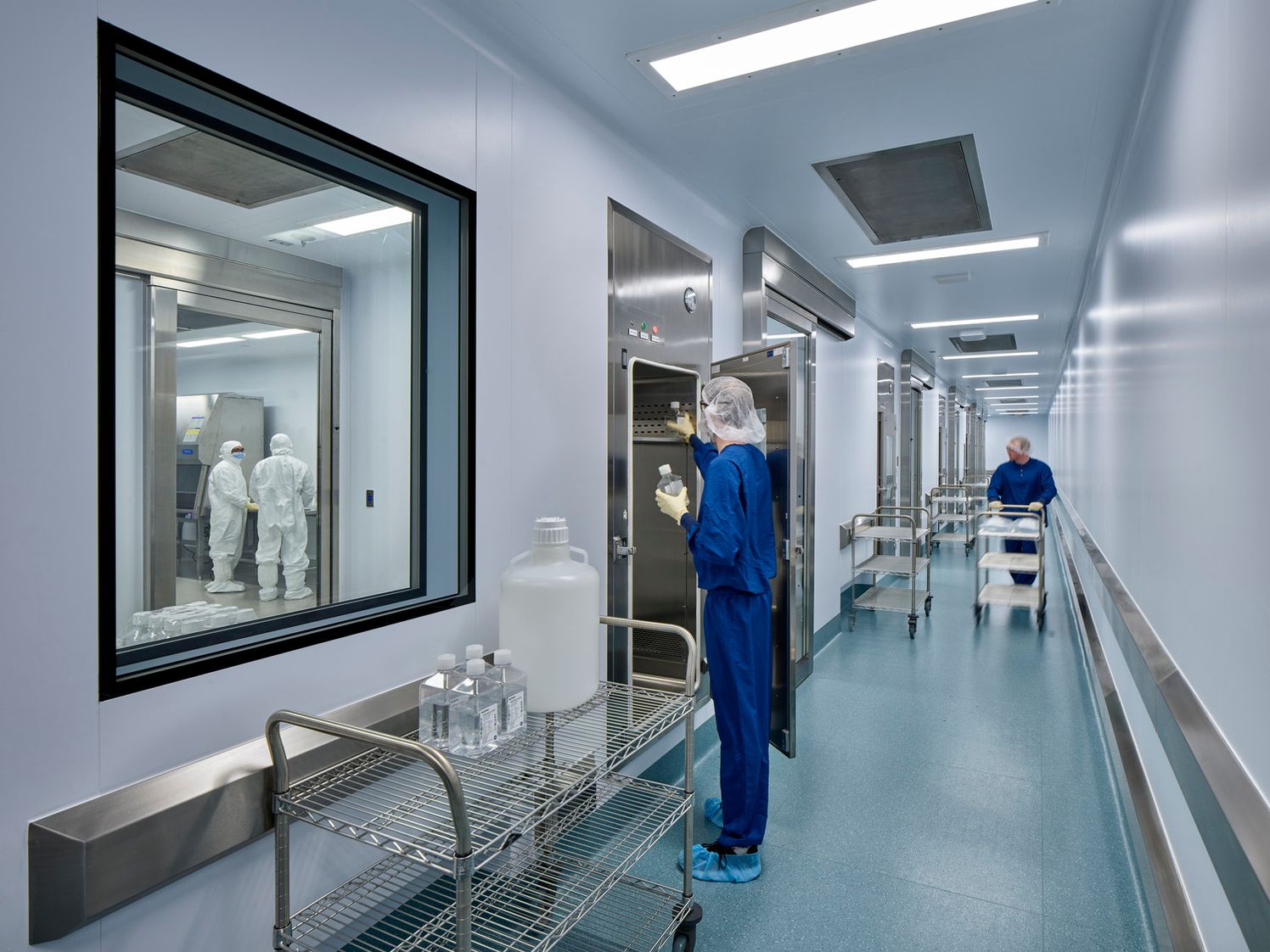 The Raymond G. Perelman Center for Cellular and Molecular Therapeutics (CCMT) Clinical Vector Core at the Children's Hospital of Philadelphia (CHOP) was recognized as a model for the future by the International Society for Pharmaceutical Engineering​ (ISPE) in their 2021 Facility of the Year Awards program.
The Clinical Vector Core (CVC), a state-of-the-art cleanroom facility dedicated to manufacturing adeno-associated and lentiviral vectors, provides viral vectors in support of Phase I and Phase II clinical gene therapy trials in compliance with current Good Manufacturing Practices (cGMP), as well as GMP-process comparable vectors in support of pharmacology/ toxicology pre-clinical studies. Ballinger served as architect and engineer for the project.
The judging panel selected CCMT because of its impact on the future of cell and gene therapy facilities, noting its synergy with the hospital, access to cutting edge medicines, effective use of space, and the social and sustainability value it offers Philadelphia and those receiving treatment.
"Working in collaboration with architects and engineers since 2015, we developed a state-of-the-art GMP manufacturing facility that will help support the growing field of gene therapy not only locally, but nationally and internationally."
Johannes C. M. van der Loo, PHD Director of the Clinical Vector Core at CCMT
Over the past 17 years, the Clinical Vector Core has manufactured close to 150 clinical grade products for 40 different indications. Vectors have been used in 27 clinical trials in 10 countries.
The project, recognized by the jury as a model for the future, did not fall within one of ISPE's award categories and was therefore recognized with Honorable Mention. Established in 2004, the Facility of the Year Awards program recognizes the best pharmaceutical and biotechnology manufacturing facilities globally and highlights projects that utilize new, innovative technologies to improve the quality of products, reduce the cost of producing high-quality medicines, and demonstrate advances in project delivery. It provides a platform for the pharmaceutical science and manufacturing industry to showcase accomplishments in facility design, construction, and operation, while sharing the development of new applications of technology and cutting-edge approaches.