Design Plans for Inova Alexandria Hospital at Landmark Officially Released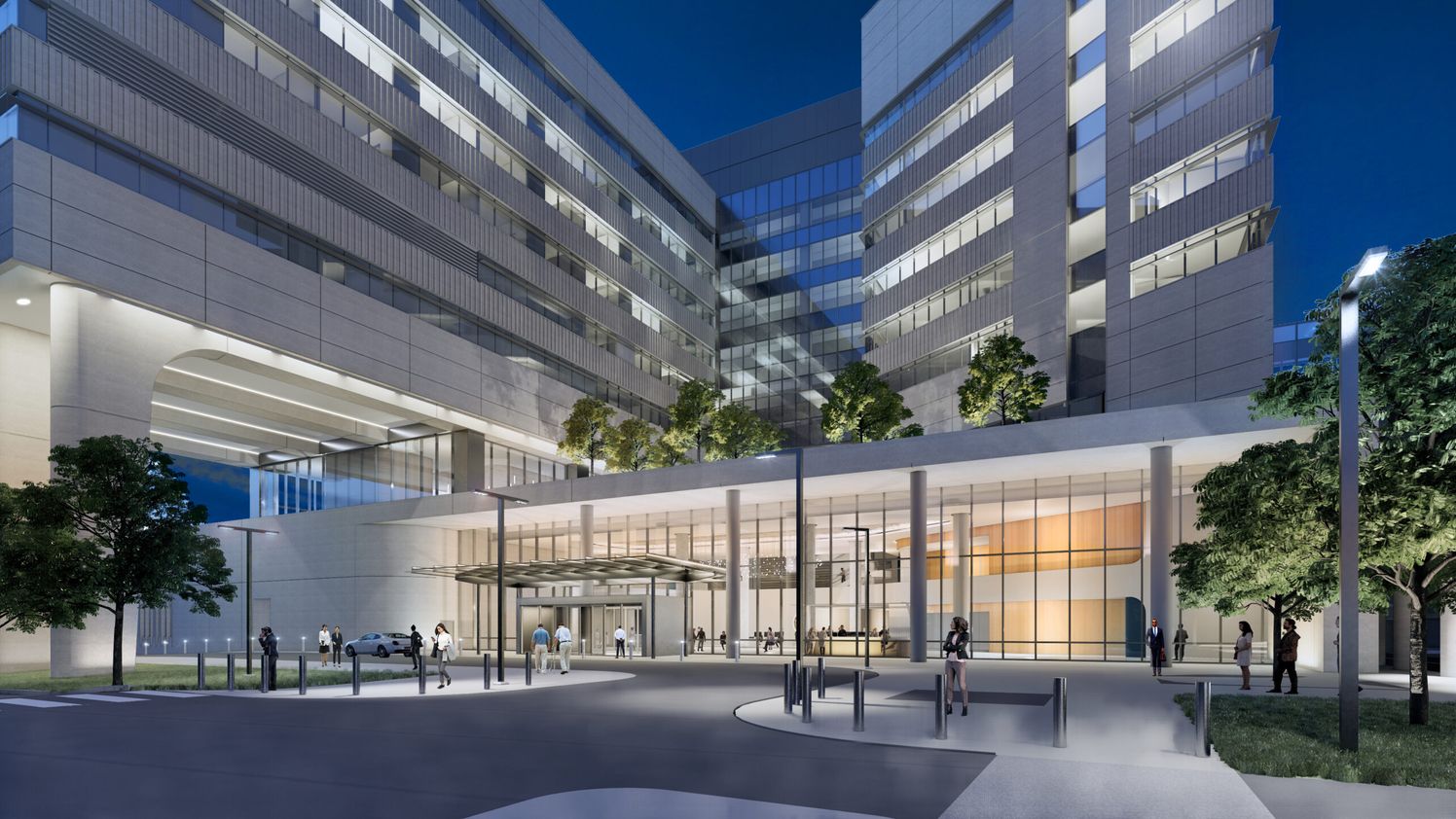 Progress continues on a series of buzzworthy projects that will transform access to healthcare in the Washington, DC area. Part of Inova's eastern region development plan, and profiled in Washington Business Journal and Alexandria Living, Inova Alexandria Landmark is a patient-centered hospital complex that will act as an institutional anchor for Inova and bring a civic identity to its neighborhood.
Designed by Ballinger and Ennead Architects and part of the integrated Inova system, this 230-bed regional health campus and trauma center will offer emergency, inpatient, and outpatient services. It will serve as the eastern region home for Inova's women's, neuroscience, cancer, and heart programs. Most importantly, the facility was designed with an eye toward future innovation with minimal disruption to patient care.
The main plaza of the complex culminates in an urban gathering space for the Inova and Landmark community. Engaging the community surrounding the complex was an important part of the planning process for Ballinger Senior Principal Eric Swanson, AIA. "It's exciting to be planning and designing a hospital as part of a larger mixed-use development and particularly satisfying to be part of reimagining one of America's most prevalent but least sustainable planning ideas of the last half century—the suburban shopping mall," said Swanson.
Watch our insights page for more updates on the Inova Eastern Region projects.