Philadelphia Business Journal Highlights Chester County Hospital Expansion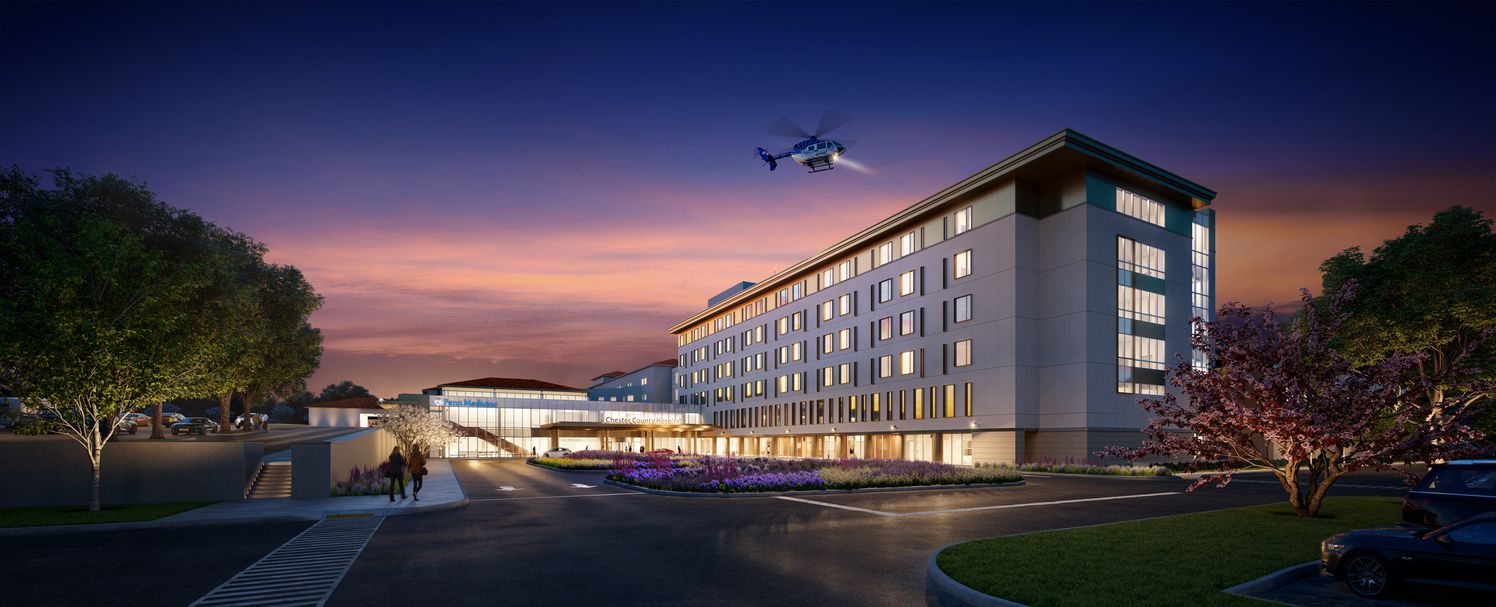 Senior Reporter John George at the Philadelphia Business Journal recently profiled Chester County Hospital's largest expansion in the medical center's 125-year history, designed by Ballinger and currently in construction.
Excerpted from the Philadelphia Business Journal:
Penn Medicine's Chester County Hospital is getting ready to debut the first phase of the largest expansion project in the West Chester medical center's 125-year history.
Patient care at the $300 million, five-story patient tower — which will have 99 private rooms — will begin Jan. 27.
"We've been growing rapidly over the past five years and we couldn't sustain that growth," said Michael Duncan, the hospital's president. "We have one wing that is 60 years old. We need more space and bigger operating rooms."
Admissions at the hospital climbed from 14,890 in 2014 to 16,790 last year. During that same time, emergency department visits increased from 43,240 to 45,161.
With the new addition, Chester County Hospital will grow from 240 licensed beds to 301 licensed beds with all private rooms. The patient tower is expected to add about 50 new jobs at the hospital, which now has 2,482 employees.
The expansion will make the hospital the largest in Chester County, passing Paoli Hospital, which underwent a major expansion in 2009.
Features of the 250,000 square-foot expansion project include:
15 operating room suites, including three high-tech labs for cardiac catheterization and electrophysiology procedures and one hybrid operating room
New areas for non-invasive cardiology and pre-procedure testing
A rooftop helipad
An outpatient pharmacy offering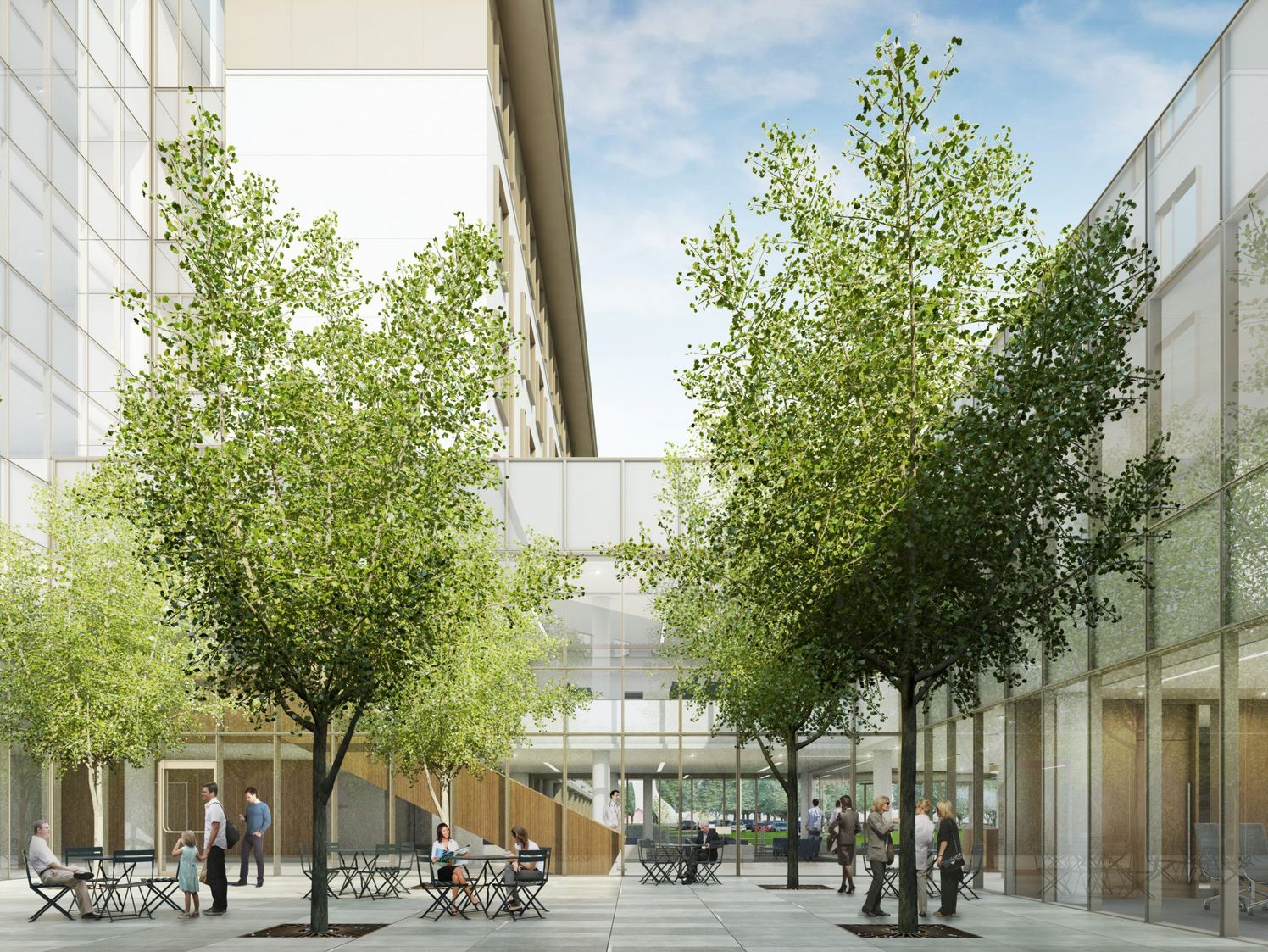 The project — which boasts an abundance of natural lighting, a courtyard and a green roof — is also creating space for a bistro (serving Starbucks coffee) and enhanced space for the Women's Auxiliary gift shop in the new Knauer Family Lobby.
A 26,000-square-foot emergency department expansion is scheduled to be completed in the spring.
Chester County Hospital contracted with Philadelphia firm Ballinger for architecture services and hired L.F. Driscoll of Bala Cynwyd as the builder.
Duncan said the hospital's decision to join the University of Pennsylvania Health System was done in large part to gain better access to the capital markets to fund the project. He said the two organizations also shared similar visions for the hospital's future growth.
"Penn Medicine was all in with its commitment to Chester County," said Duncan, noting Chester County Hospital spoke with 17 potential partners before deciding to go with Penn.
Duncan said often when a community hospital aligns with a large health system, the goal is to use the smaller hospitals to gain referrals.
"Penn Medicine's model is the opposite," he said. "They are an exporter, bringing their advanced services closer to patients."
Duncan said the TAVR (transcatheter aortic valve replacement), robotic bypass and bariatric surgery programs that will be part of the new building are examples of that.
Larry Bell, senior project manager for the expansion, said the new patient tower will feature the latest in technology, including 75-inch monitors that will replace whiteboards in patient rooms. He also noted monitors can be found throughout the operating and procedure rooms.
"It will make it easy for a doctor who is consulting with another doctor," Bell said. "The doctor can be down the hall or up at Penn and they can see what is happening."
Duncan said some of the technology at West Chester Hospital is being beta-tested in West Chester for use in the $1.5 billion pavilion Penn is building in West Philadelphia.
The last major expansion at the Chester County Hospital occurred in 2014 with the opening of the 93,000-square foot Lasko Tower. That project added 72 rooms for heart patients along with a mother and baby pavilion and an orthopedic/surgical recovery unit.