Ballinger Principals Speak about Michigan Kinesiology's Outstanding Energy Performance at 2023 Tradeline University Facilities Conference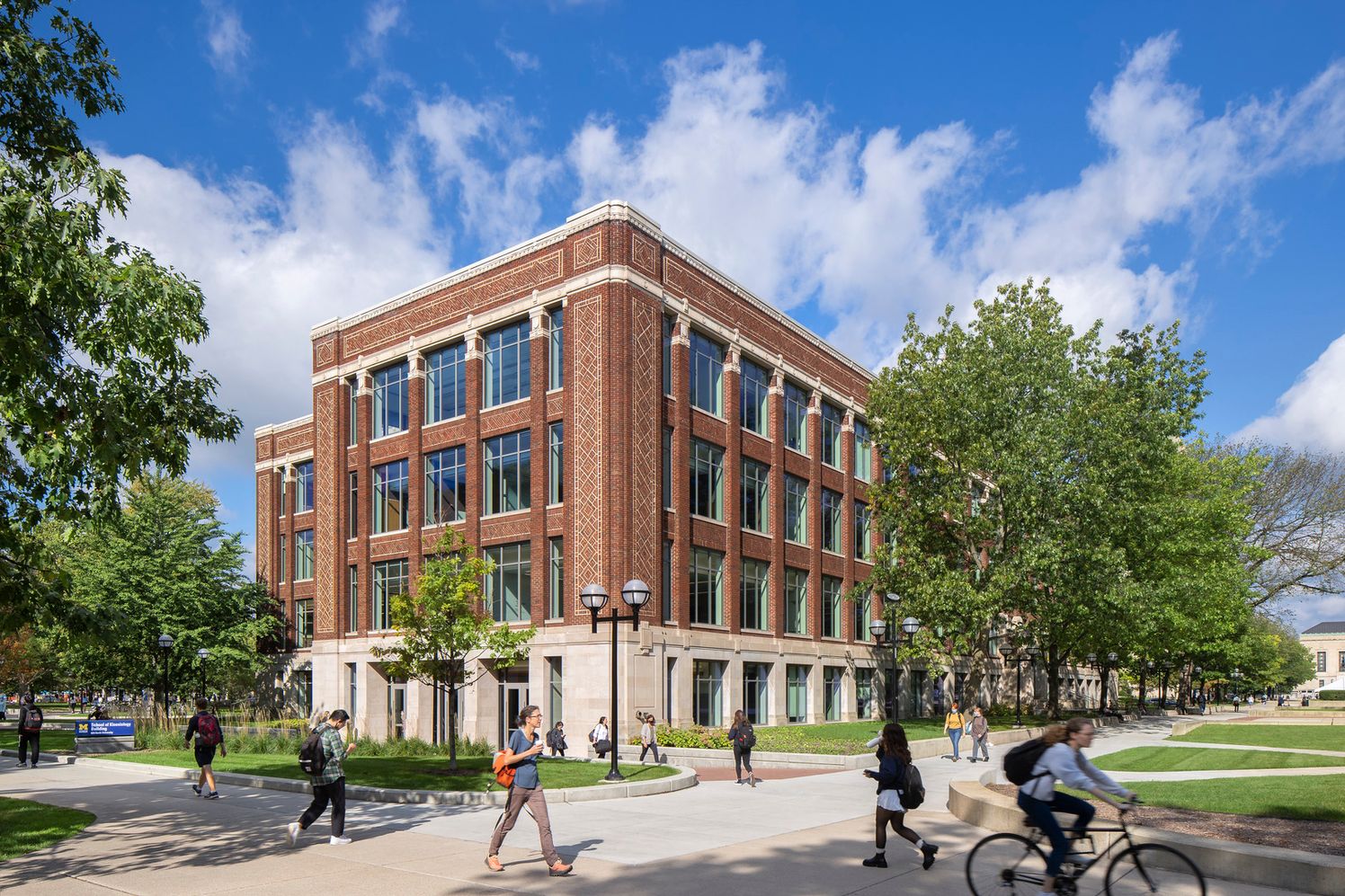 When program, design, and systems engineering work synergistically, a building's energy performance can be just as strong as the teaching, learning, and research going on inside it. That is the crux of the presentation Ballinger Principals, Todd Drake, AIA, LEED AP; Jonathan Friedan, PE, LEED AP; and Mike Radio, PE, CEM, BEMP, LEED AP BD+C will be delivering on April 24 and 25th at the 2023 Tradeline University Facilities Conference in Scottsdale, Arizona.
From neutral air distribution to façade optimization, this presentation will explore the design journey of the University of Michigan's Kinesiology Building, an adaptive reuse reimagining of a century-old, Albert Kahn-designed landmark on the Ann Arbor campus. Despite previous skepticism of the potential for modern science in the existing building, skillful interventions in the architectural and engineering systems yielded a new, dynamic home for the ever-expanding School of Kinesiology with exceptional energy/carbon performance.
Find out more about this award-winning project here.