Post-Occupancy Evaluation White Paper Published by the American College of Healthcare Architects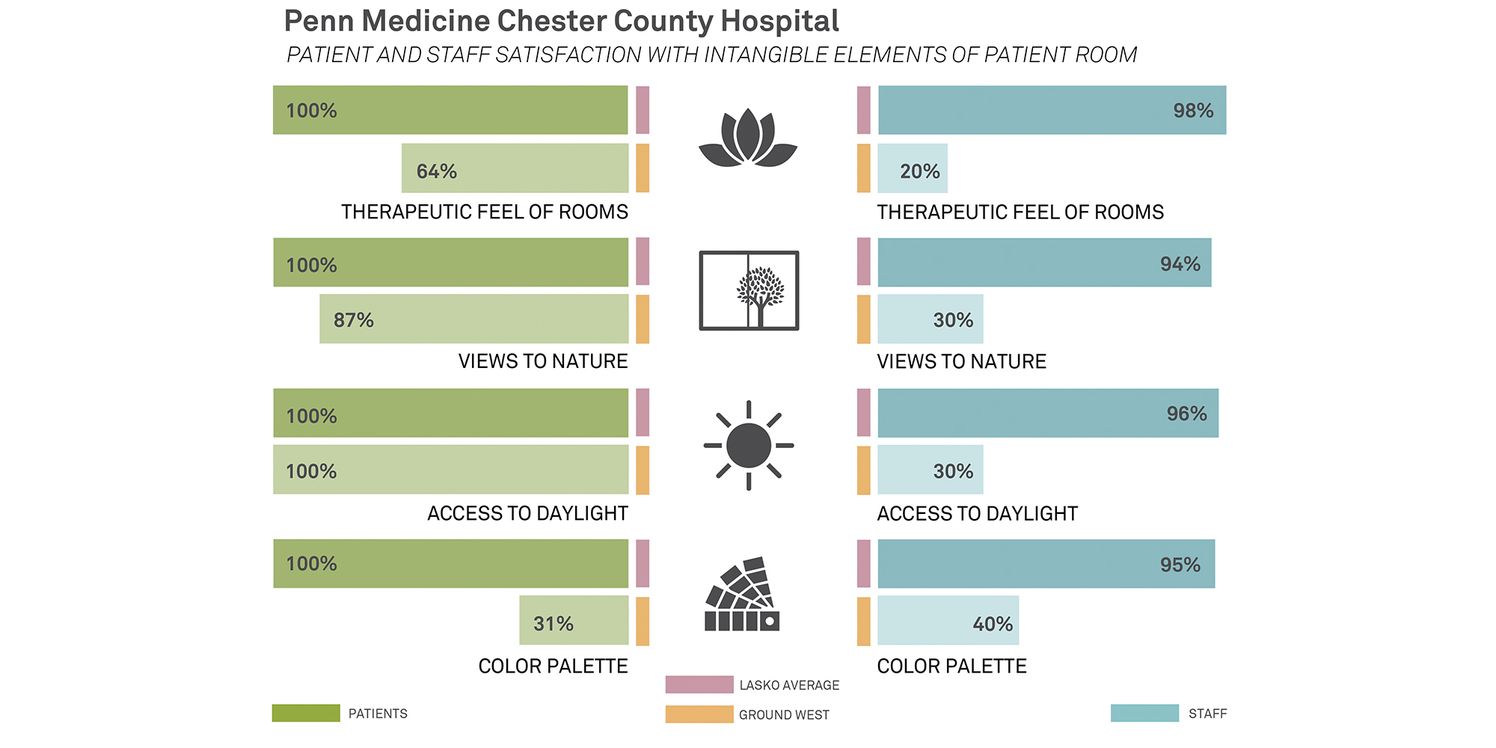 A white paper by Ballinger Senior Principal Louis Meilink, Jr., FAIA, FACHA, ACHE and Senior Healthcare Planner Debbie Phillips, AIA, ACHA, EDAC was published by the American College of Healthcare Architects and appeared in the Summer 2017 ACHA Quarterly Newsletter.
The Ballinger team conducted a post-occupancy evaluation at Penn Medicine Chester County Hospital (PMCCH) comparing the recently completed Lasko Tower, designed by Ballinger, to a unit in the neighboring West Building.
Since the move from West Building to Lasko Tower, the hospital has seen significant improvements in HCAHPS and staff satisfaction. The results from this study informed Ballinger's design for PMCCH's next bed tower, currently under construction.