A Grand Opening for Drexel Health Sciences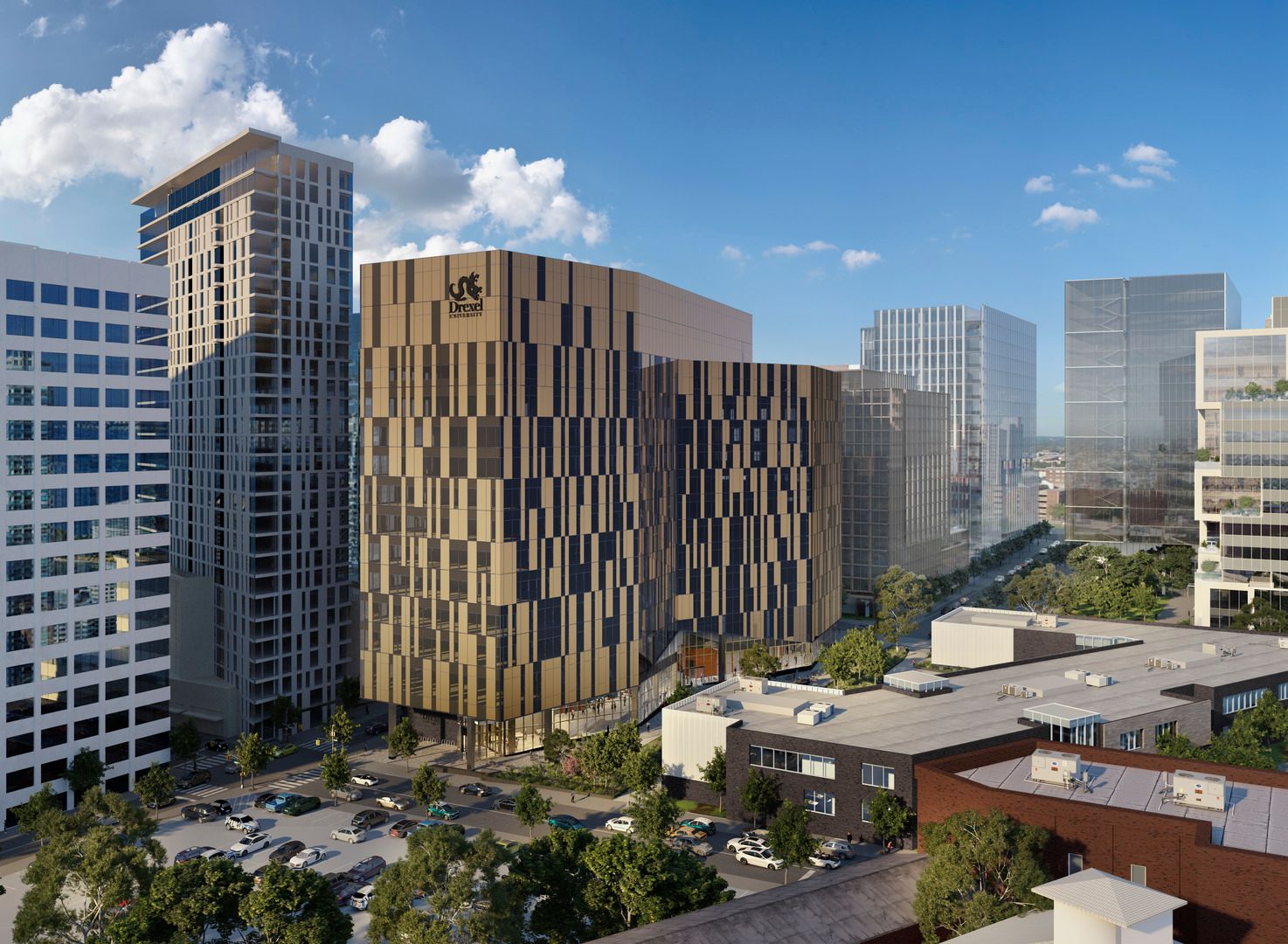 With 144 years of practice in the city, Ballinger's Philadelphia roots run deep. As locals, we are elated to celebrate the grand opening of the Drexel Health Sciences Building in Philadelphia's University City neighborhood. Located at 36th and Filbert, this 12-story, 460,000 SF building is the academic home of the College of Nursing and Health Professions, the College of Medicine, and the Graduate School of Biomedical Sciences and Professional Studies. It serves as a vibrant beacon of what is to come for not only Drexel University, but also the burgeoning University City life sciences district.
A ribbon cutting ceremony was held on December 7th and brought together key stakeholders including Drexel President John Fry and University Architect Nancy Trainer, FAIA, as well as Ballinger Senior Principal Todd Drake, AIA, LEED AP and Associate Principal Karen Brooks, AIA, LEED AP BD+C.
The building features state-of-the-art instructional spaces, offices, simulation spaces, anatomy teaching spaces, and wet labs. In addition to classroom and learning spaces, the building includes seminar rooms, pantry spaces, study spaces, creative arts therapies spaces, physical therapy labs and research spaces, and virtual reality rooms. To address the holistic needs of student body, rooms for wellness, faith, and lactation are located on multiple floors.
We look forward to celebrating the health innovations and professionals that emerge from the building, and watching their impact within our city and beyond.
Read more from Drexel here: https://drexel.edu/news/archive/2022/December/with-ribbon-cutting-drexel-new-health-sciences-building-opens
At Ballinger, we provide ingenious solutions for intellectual spaces. Read more about our academic practice here.