Johns Hopkins University Undergraduate Teaching Labs Achieves LEED Platinum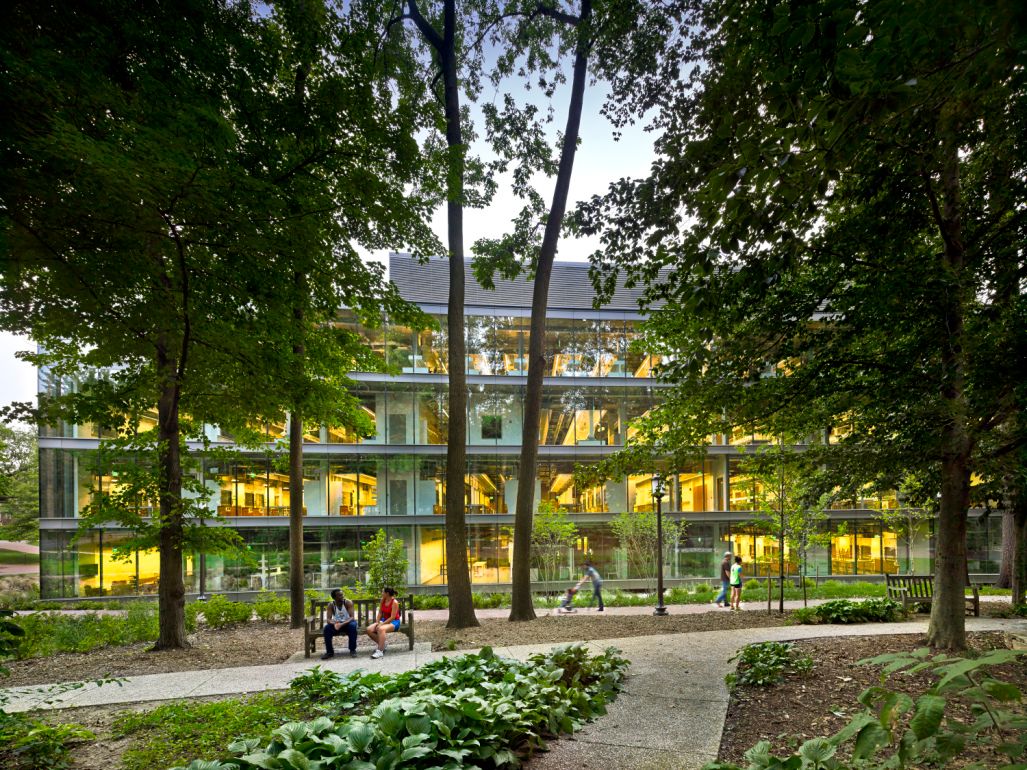 We are pleased to announce that Johns Hopkins University's Undergraduate Teaching Laboratory (UTL) was recently awarded LEED Platinum by the United States Green Building Council (USCBC). Platinum is USGBC's highest level of LEED (Leadership in Energy and Environmental Design) certification, which serves as the foremost standard in sustainable building and design.
Ballinger provided architecture, programming, planning, and engineering services in the development of this light-filled learning and research facility that supports Johns Hopkins University's biology, chemistry, neuroscience, and biophysics departments. The design addressed a 2009 JHU President's Task Force on Climate Change Report, which called for an aggressive 51% reduction in carbon emissions.
A multitude of sustainability features were woven into the building's framework. Ballinger's design placed emphasis on energy efficiency, sustainable site development, and interior environmental quality. The facility is designed to use 50% less energy than similar lab buildings, by employing decoupled neutral air systems, chilled beams, occupancy sensors, high-performance fume hoods, and dual energy wheels that recover heat and moisture from exhaust air.  As a result, the project has been recognized with sustainability awards as well as design awards.
Ballinger is proud to be recognized as a leader in sustainable design. This month, Ballinger Associate Principal Brad Crowley will accept a 1st place Technology Award from the American Society of Heating, Refrigerating and Air-Conditioning Engineers at the Annual ASHRAE Winter Conference for the advanced energy-efficient solutions utilized in this building.