Wexford Science & Technology

combining innovative training and teaching space for Drexel's health science programs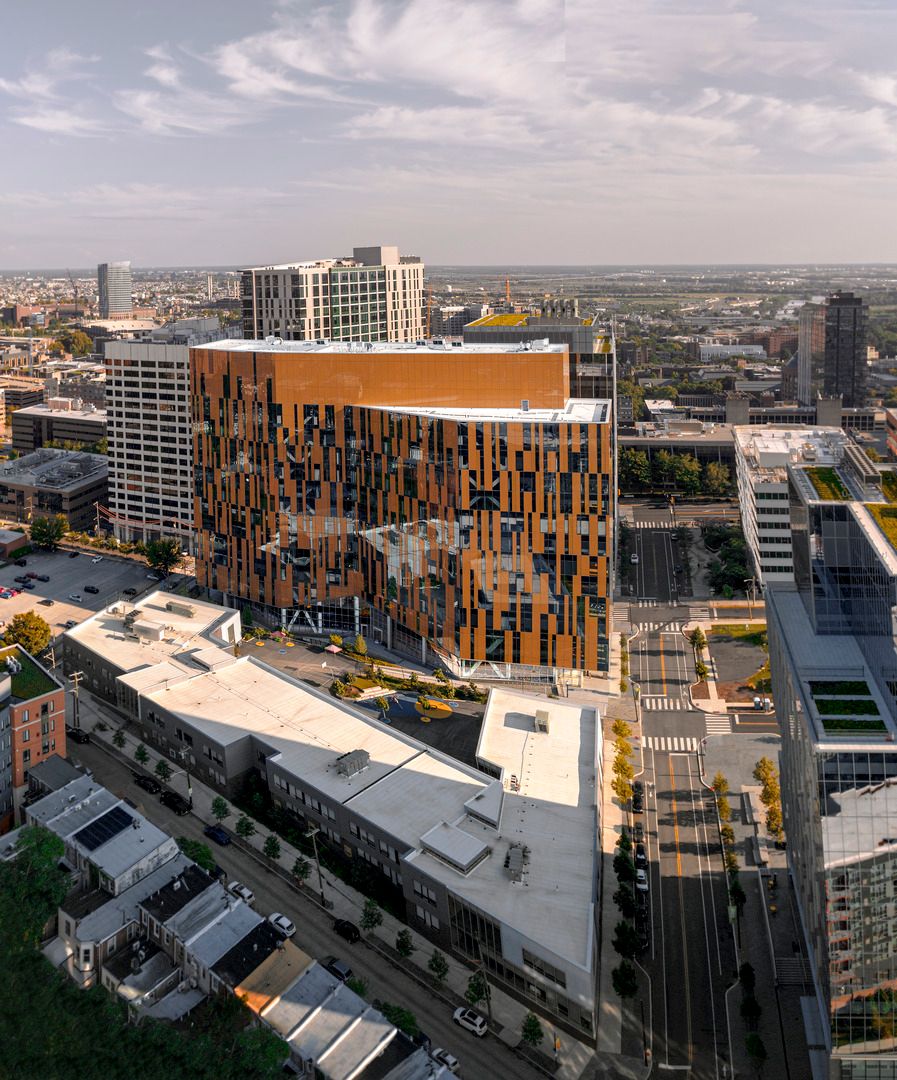 Wexford Science & Technology
Drexel University Health Sciences Building
Part of a transformative development, the Drexel Health Sciences Building enables professional connections and collaboration between Drexel University's College of Nursing and Health Professions (CNHP), College of Medicine (CoM), and the Graduate School. Previously, the CNHP program was split between five spaces, with research, learning, and administrative spaces divided in different buildings throughout the city. The new 12-story tower brings together academic and research programs while allowing students, faculty, and professional staff access to important campus resources and engagement with Drexel's other colleges and schools.
The location and academic program resulted from two studies by Ballinger: a site selection study and a programming study for CNHP. Located at the southeast edge of Wexford Science & Technology's new uCity Square, the building is designed to be a gateway. Its transparent base connects the ground floor interior to a promenade outside, engaging the many outdoor spaces within uCity Square. The façade of the upper floors features a combination of clear and colored glass that reveals changes in light and shadow throughout the day.
key information
Location
Philadelphia, PA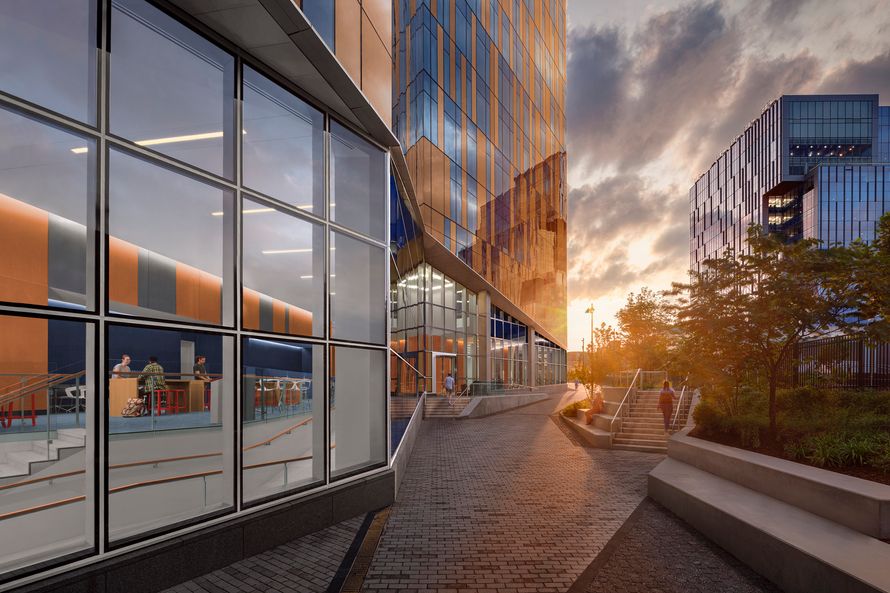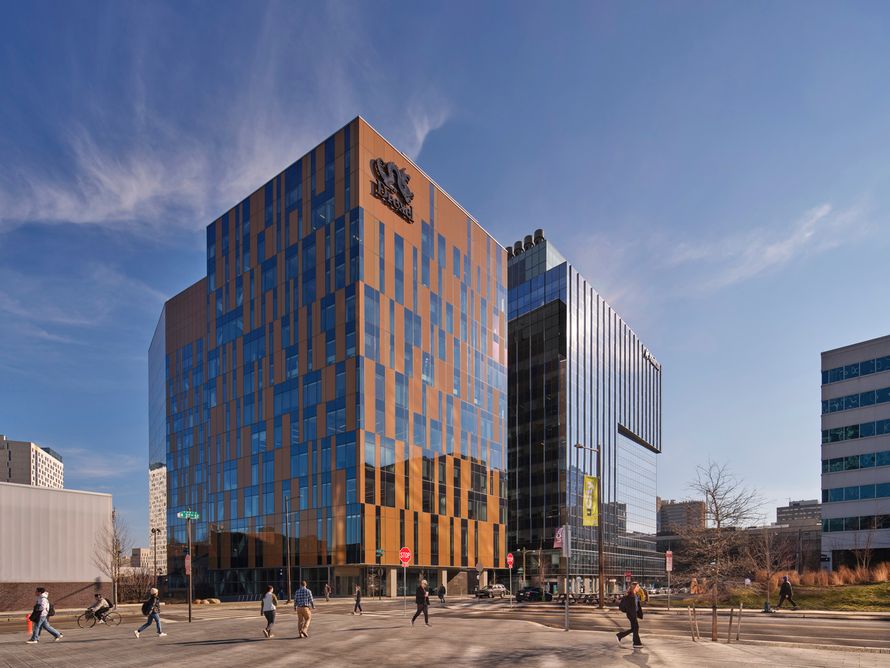 "The Drexel Health Sciences Building will further our roots as an anchor institution in West Philadelphia focused on both innovation and inclusion."
John A. Fry President, Drexel University
minimizing environmental impact
The building leverages state-of-the-art tools and strategies to reduce its carbon footprint, including reusing heat generated by occupants and equipment to pre-warm clean outdoor air circulated to maintain healthy interior environments. Heating and cooling systems are designed for optimal interaction with the building's envelope, insulation, and lighting systems. Building systems are projected to reduce the building's energy usage by 40% and its fossil fuel emissions by over 60% compared to a typical code-compliant building.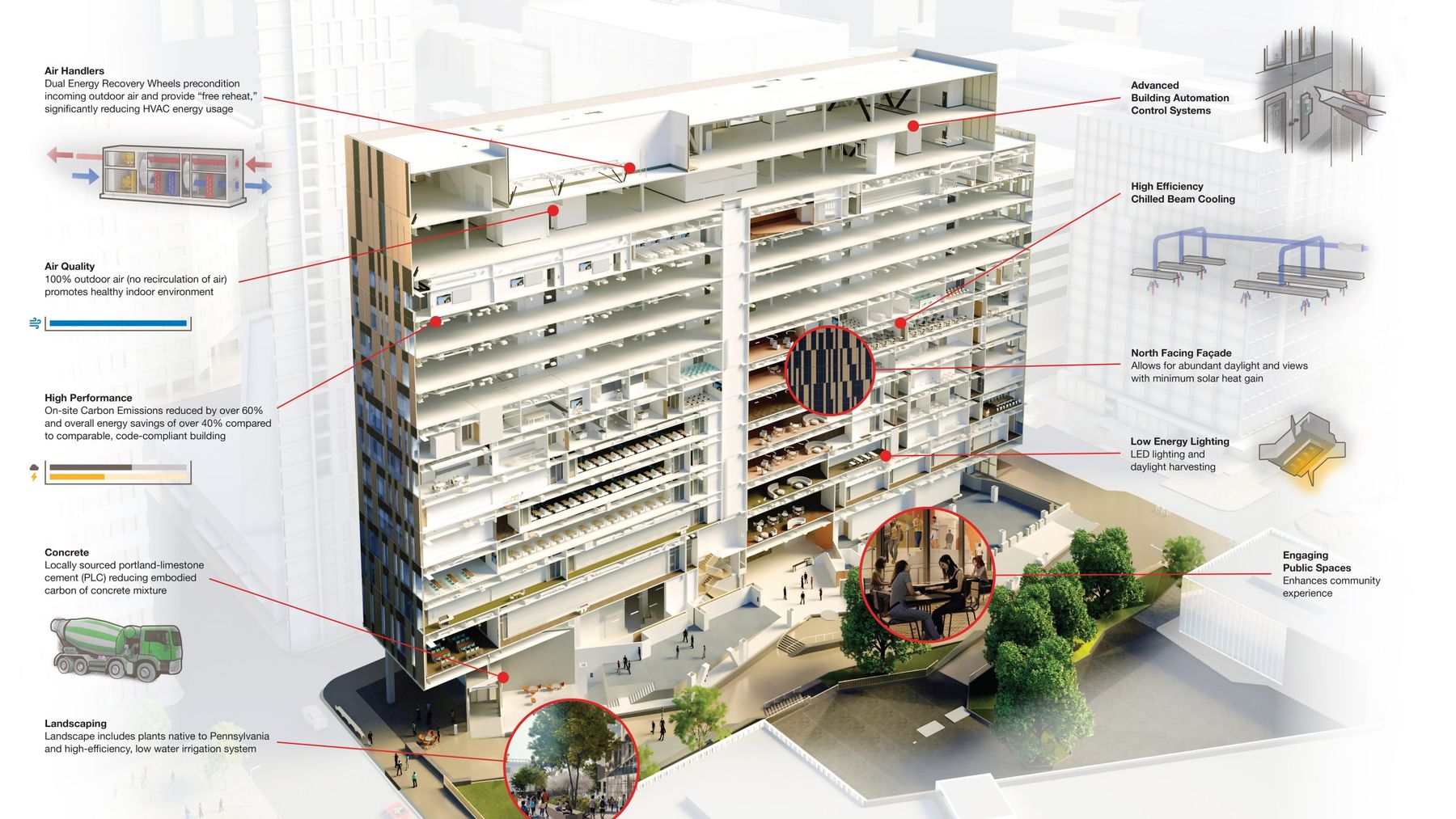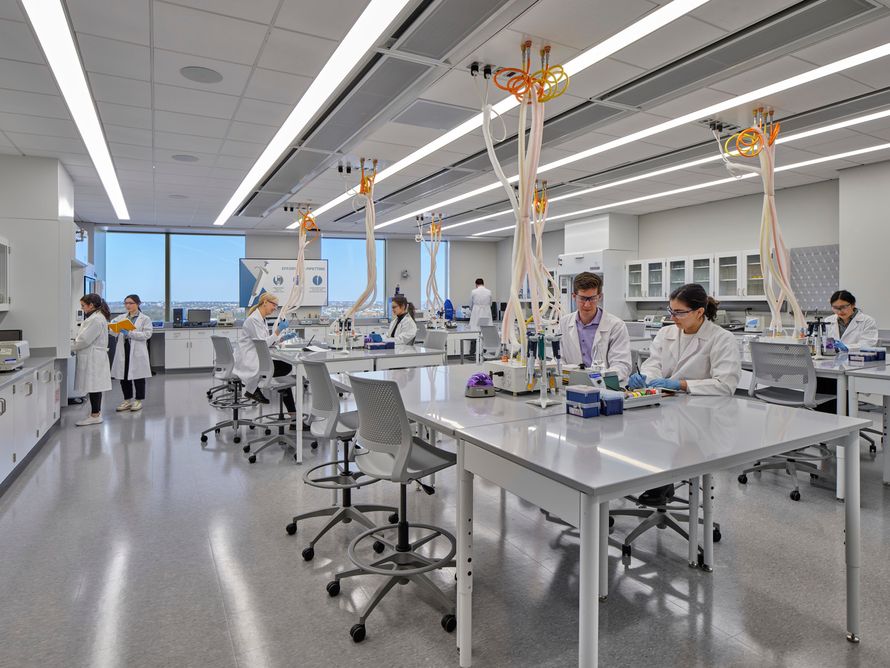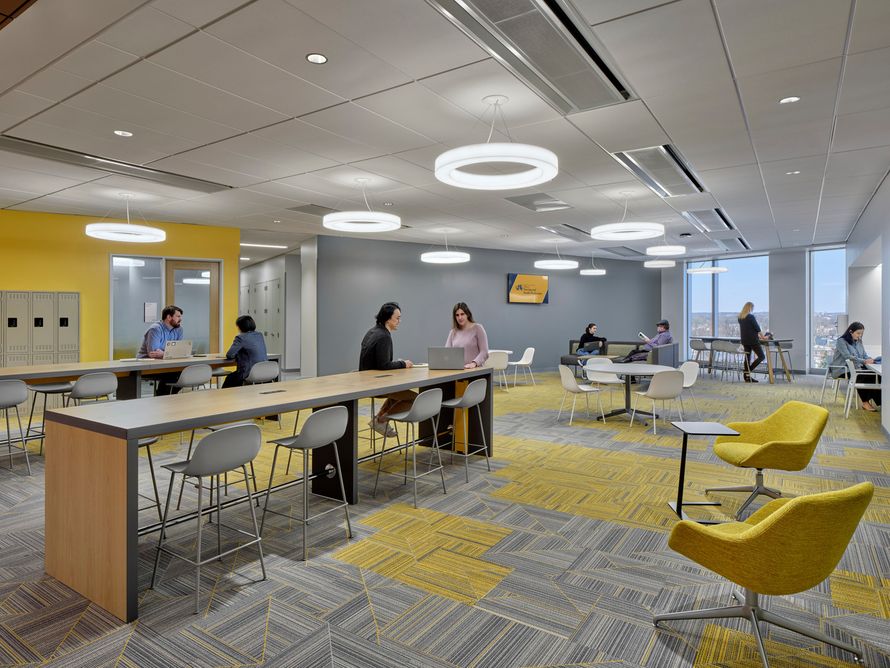 ENR Mid-Atlantic
Award of Merit, Higher Education / Research
Delaware Valley Association of Structural Engineers
Merit Award
General Building Contractors Association
Best Educational Institution Project