Structural Engineering Intern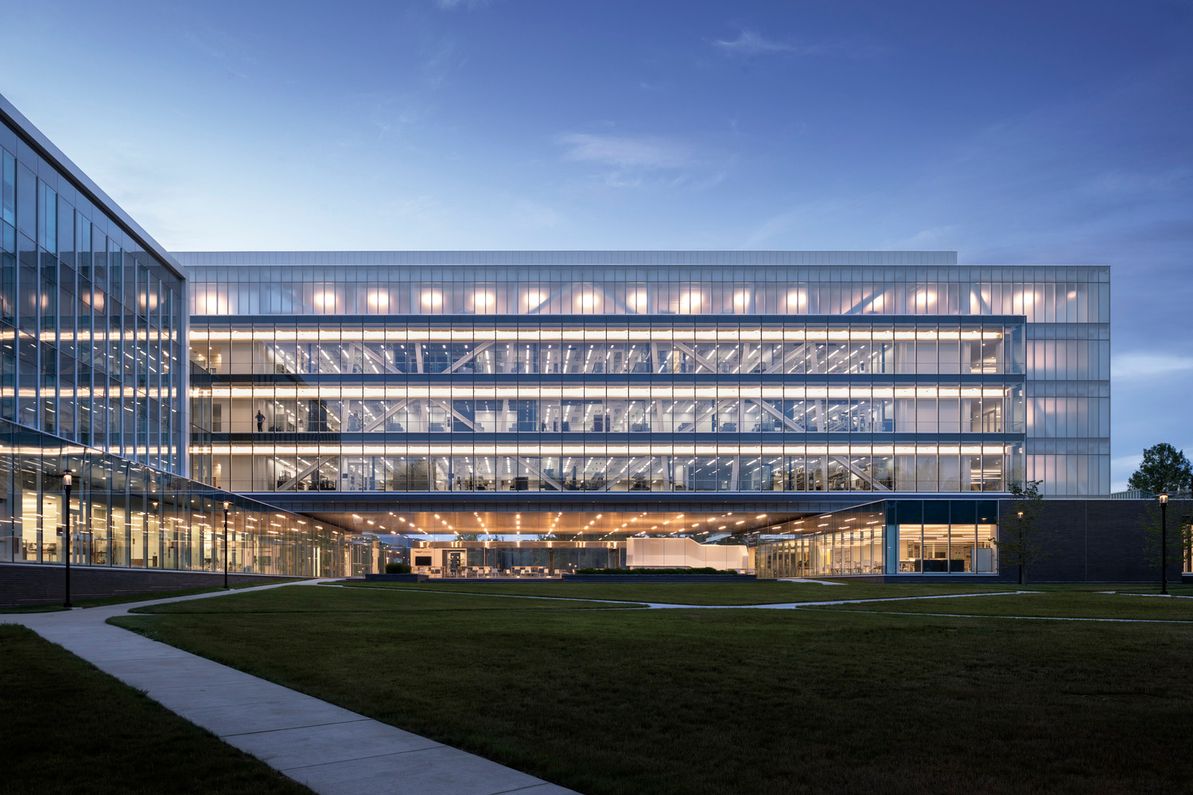 Ballinger is accepting applications for our 2023 Summer Internship Program.  Ballinger is a firm that consists of an integrated team of architects, engineers, planners, and interior designers who work with visionary institutions to create places that empower those who shape the future.  Our design philosophy creates places that are exceptional and empowering.
Ballinger was one of the first firms in the United States to merge the disciplines of architecture and engineering into a professional practice.  After nearly 150 years, we remain committed to integrating architecture and engineering.
Our purpose- We make places for people who make the future – healers and learners, makers, and innovators.  They inspire us because their endeavors change lives.
While our work is national, our expertise is centered in Philadelphia.  We are deeply committed to this vibrant city filled with culture, history, and modern-day commerce.  When you enter Ballinger's offices, you experience a culture that blends innovative design sensibility, a 125+-year history in architecture, engineering, and interiors, and an entrepreneurial philosophy with environmental stewardship at its foundation.
We are organized in multi-disciplinary teams, and as an intern, you will have the opportunity to interact within a project team (or teams), with firm leadership, and have the opportunity to participate in team meetings, design charrettes, and other collaborative activities during your summer.
During the Ballinger Summer Internship, Interns will become a part of our innovative design practice.  As a Team Member, Interns will gain real-world experience and will be immersed in our professional culture.  Interns can expect the following during their experience at Ballinger:
Below is what a Summer Intern can expect at Ballinger:
Orientation- Attend scheduled orientation activities with Ballinger Operations Staff and Studio Leads
Team Member Survey- We want to hear from you!  Complete a survey so we know how to best cater the intern experience over the summer and help interns get the most out of their Internship.
Office Tour- A Ballinger team member will give a guided tour of the studio, including our model shop and materials library.
Pair with a Mentor- Interns will be matched with a mentor who is a point of contact to discuss goals for the summer, help interns find their way at Ballinger, and are responsible for checking in with the paired intern throughout the summer.
Meet & Greet- Early in the summer Ballinger will host a meet and greet for all Interns Recent Grad Panel.  Late in the summer, we host a Recent Grad Panel with young Ballinger professionals.  They will answer questions and share their experiences.  They will address why they chose Ballinger and describe their experience after graduation.
Construction Site Visits- When possible, Interns will tour local projects under construction.
Monthly Forums- Interns have the opportunity to join the whole office during our monthly forums where we discuss recent project activities, and firm updates and occasionally have staff presentations on travels, projects, hobbies, and other activities.
Education Events – Along with all Ballinger staff, you are invited to participate in lunch and learns from external product reps, and lunch sessions organized by Ballinger staff.
Lunch with Leadership- On occasion; participate in a lunchtime chat with members of Ballinger leadership.  Ask questions and learn about career possibilities.
End of Summer Evaluation Survey- We want to hear about the intern's experience working with us over the summer.  We will use your feedback to continue to improve our program.
Feedback Interview- Interns will also have the opportunity to participate in an exit interview with the Intern Coordinator to share their experiences and help Ballinger gather feedback.
Position Requirements
Currently pursuing a bachelor's or graduate degree in Structural Engineering at an accredited institution.
Must be in good academic standing.
A student who is a self-starter, collegial, diligent, and eager to learn about the day-to-day realities of a career in structural engineering.
Revit experience preferred.
Ability to work on-site