Sustainability at American University's Hall of Science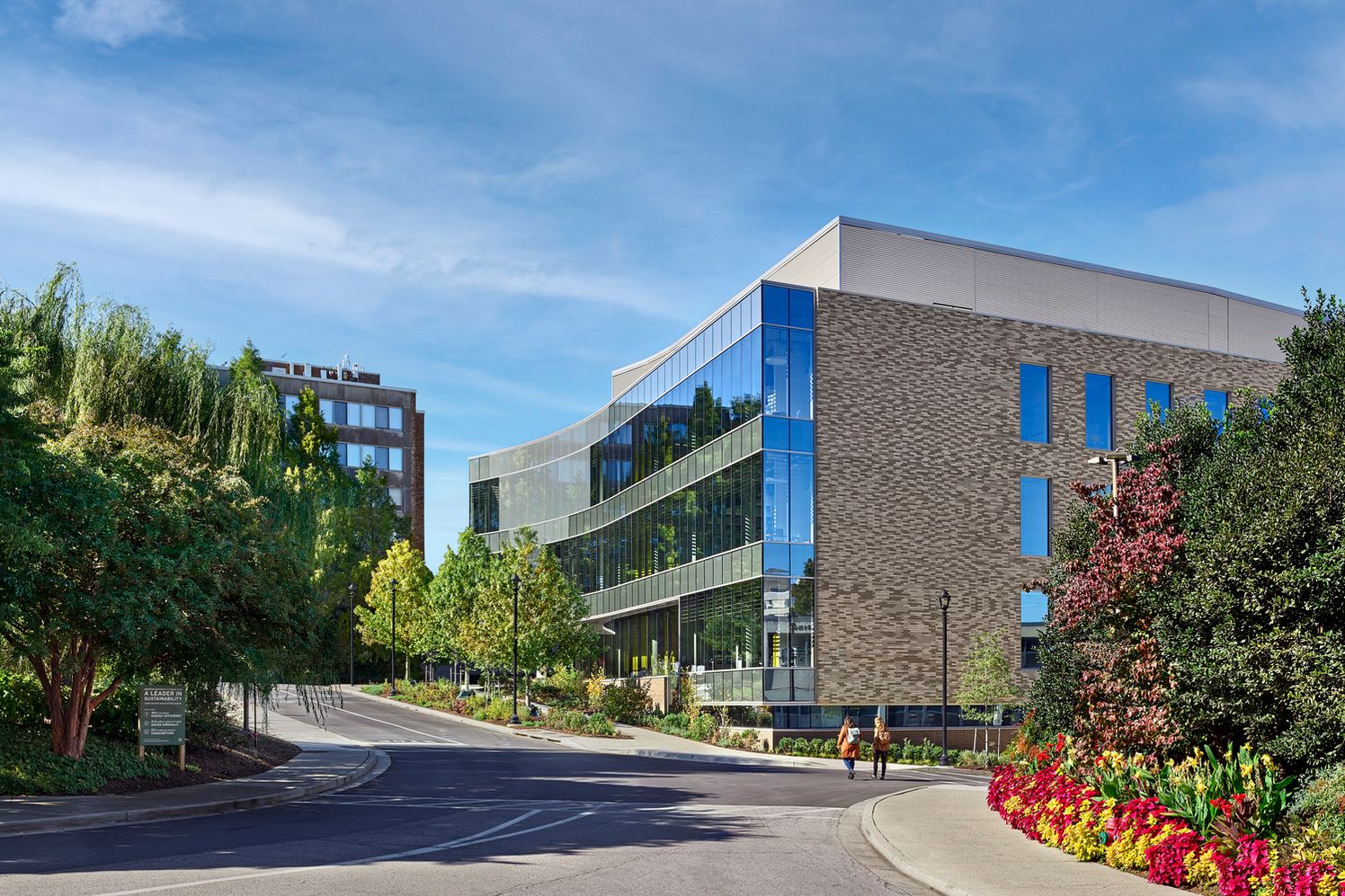 The sciences are currently the fastest-growing area of undergraduate study. After American University's College of Arts and Sciences faculty grew their research funding by more than 100% and received over 50 awards from the National Institutes of Health and National Science Foundation, the university wanted to create a space dedicated to expanding their scientific research. With the goal of unifying their Life Sciences programs under one roof, Ballinger transformed a former parking lot on American's campus into a state-of-the-art facility that encourages interdisciplinary interaction in a sustainable environment.
In order to support generations of American University STEM students, Ballinger's architecture, engineering, interior design, and lab planning teams designed a facility as innovative as the research it supports. The building's envelope, efficient ventilation, sustainable design strategies contribute to its LEED Gold certification, reflecting the university's environmental stewardship as the nation's first carbon-neutral campus.
The three-story, 125,000 square foot Hall of Science is home to the departments of biology, environmental science, chemistry, and neuroscience. The building and its amenities were designed to support collaborative work and provide plenty of space for students to gather and study and the common areas throughout the building encourage interdisciplinary interaction and encourage partnerships. Learn more about the building's design and environmental initiatives and watch a time-lapse of the construction.