International Portable Museum Design Competition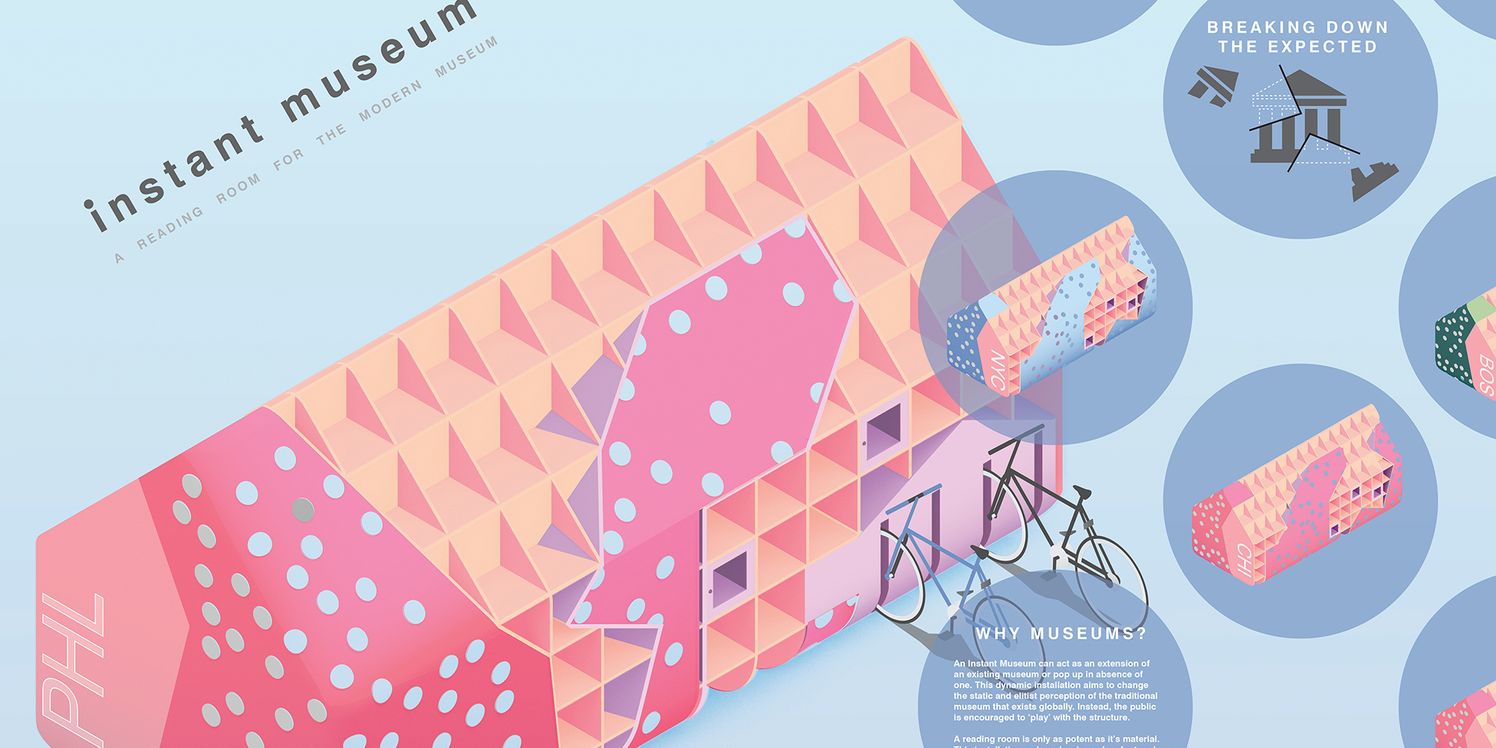 Instant Museum, a concept by Ballinger designers Philip Claghorn and Ray Lai, made the shortlist of the Archhive Books' Portable Reading Rooms competition, representing the US on the global list. The international architecture competition invited designers to create a modular book-sharing structure to encourage reading and provide a community space for citizens of all ages.
The Instant Museum concept is a dynamic installation that aims to change the static and exclusive perception of the traditional museum. In contrast, the public is encouraged to 'play' with the modular structure. Throughout their concept, the designers prioritized public accessibility. The installation makes classic works of art and architectural literature available in an instant, in communities that may not have easy access to museums.
Archhive Books, the competition sponsor, is a print publication that connects architects with social issues and engagement opportunities.